People Top 5
LAST UPDATE: Tuesday February 10, 2015 01:10PM EST
PEOPLE Top 5 are the most-viewed stories on the site over the past three days, updated every 60 minutes
In Bike-Happy Hollywood, Gary Busey's Crash Revs Up the Helmet Controversy Again


As usual, Busey rode bareheaded. Hollywood's tough guys have had a long love affair with motorcycles, and the romance has recently heated up to the boiling point. The machine bringing the finest rapture today is the big, beautiful, all-American Harley, some models of which are as powerful as a car and can hit 150 mph. Top-of-the-line status symbol bikes can cost $28,000, and for many in the growing swaggering fraternity of bikers that include Busey, Sly Stallone, comic Jay Leno and rocker Billy Idol, helmets are for wimps. Barely 100 feet out of Bartels' door, Busey came face-to-face with the consequences of that macho style. As he tried to make a turn around a bus, his 625-pound Harley went into a skid. Instead of laying the bike down in the direction of the slide, as he should, "Gary high-sided," says Thomason. "The momentum threw him off. He landed on the curb on his back and his head hit."

Busey, a 1978 Oscar nominee for The Buddy Holly Story, was suddenly a statistic, one of an estimated 25,000 Californians to suffer serious injuries in biking accidents this year. Even as he struggled toward recovery, Busey also became the focus of a new battle over whether motorcyclists should have to wear helmets. California law requires headgear only for riders younger than 15½, and last year Gary Busey joined other celeb bikers to help defeat legislation demanding helmets for all riders. The day after Busey's accident, Assemblyman Richard Floyd angrily reintroduced his helmet bill.

After the crash, Thomason ran across the street and cradled the star's bleeding head in his arms. "He kept saying he wanted to get up," reported the salesman. "He's a tough guy." He was almost not tough enough. A CAT scan at Cedars-Sinai Medical Center in L.A. indicated blood clots between Busey's skull and brain, and that night he underwent 90 minutes of neurosurgery to remove the clots. Luckily, there was no sign of brain damage, and by the middle of the week he was having limited conversations with his wife, Judy, and son, Jake, 17.

Busey is only the latest star to suffer injuries while whizzing along unprotected atop several hundred pounds of hot, tricky metal. "Actors go out and buy these bikes because it's become a status symbol," says Marjoe Gortner, who owns four Harleys and wears no helmet. "All this macho stuff comes into play. You feel invincible on a bike—you're Marlon Brando. Because they ride carelessly, I've stopped riding with celebs." Salesman Thomason takes such play-riding philosophically. "We get a lot of celebrities," he shrugs. "They all ride; they all crash." And few wear headgear. Biking, says 21 Jump Street's Peter DeLuise, is "like sliding through the air. When you put a helmet on, it takes away part of the feeling." DeLuise's series, which has a big teenage following, often gets permission to show young riders roaring around helmetless to convey the feeling.

Assemblyman Floyd doesn't care much for how bikers feel. By his estimate, the maimings and deaths from motorcycle accidents cost Calfornia $100 million each year, and helmets would cut both the carnage and the expense. The antihelmet forces argue that wearing headgear is a personal decision the government has no business legislating. They also claim that wearing a helmet cuts peripheral vision and muffles the senses, making accidents likelier. That may be so, but in a 1980 survey of Oklahoma crashes, the fatality rate for riders who weren't wearing helmets was almost six times that of those who were.

Busey's crack-up came just as the 44-year-old star seemed to be entering an upswing in his roller-coaster career. In the last decade, critics have often had occasion to praise him as an interesting actor who made even bad films watchable. In recent years, Busey seemed to have conquered longtime cocaine, booze and weight problems, and he got fine notices for his role in last year's Lethal Weapon. More good reviews came for A Dangerous Life, last month's HBO miniseries on the fall of the Marcoses. As news of the accident spread, Busey's friends rushed to his side. The Sunday night performance of David Rabe's play Hurlyburly was canceled so that cast members, including Sean Penn, Mare Winningham, Belinda Bauer and Jill Schoelen, could hold a vigil at his hospital.

Busey's manager and bike-riding partner, Herb Nanas, told a reporter that he believed "Gary would still take a position advocating freedom of choice" about helmets. In the end, however, Busey's injuries seemed a chilling price to pay just so he could feel the wind in his hair.

—Jacob Young, and Jack Kelley in Los Angeles


Gary Busey couldn't wait to get rolling. The mechanics had finished installing a windscreen on his customized $15,000 Harley-Davidson, and Busey wanted the big motorcycle right away. So even though Bartels' cycle showroom is closed on Sundays, salesman Gene Thomason opened the Culver City, Calif., shop to let Busey pick up his bike. The actor hit the starter, waved, then wheeled the custom-painted black-and-cream cycle into the traffic on Washington Boulevard.
Advertisement
Today's Photos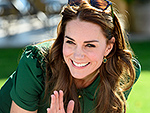 Treat Yourself! 4 Preview Issues
The most buzzed about stars this minute!