People Top 5
LAST UPDATE: Tuesday February 10, 2015 01:10PM EST
PEOPLE Top 5 are the most-viewed stories on the site over the past three days, updated every 60 minutes
If It's Big News, You Won't Find It in Chuck Woodbury's Sagebrush Journal, Out West


As the camper nears the ghost town of Dos Cabezas, Woodbury hits the brakes. Grabbing his Minolta, he leaps out to photograph a weathered little sign at the roadside: DOS CABEZAS PIONEER CEMENTARY. "This'll be perfect for my 'Why We Need English Teachers' column," he says with a laugh. Then he eagerly pushes open the graveyard's rusty gate. "Most people would drive right by this place," he says.

What others overlook, Woodbury writes about. For 26 weeks a year, he roams the back roads of the American West, gathering stories for his quarterly newspaper, Out West, which he reports, writes, edits, takes photographs for and publishes himself, with a little help from his sister, Judi. Woodbury founded Out West ("The Newspaper That Roams") in December 1987, distributing some of the press run of 3,500 copies free to newspapers and TV stations nationwide. This month, the fifth issue of the tabloid will be arriving in the mailboxes of 3,000 subscribers. The articles, some of which will be published in book form next year, brim with what its editor calls "gee-whiz journalism" from such news hubs as Weeville, Calif., Boring, Ore., and Pahrump, Nev. Though Woodbury draws inspiration from William Least Heat Moon's Blue Highways, he thinks the Montana reporter who called him a "low-rent Charles Kuralt" was close to the mark. "I'm not a deep thinker," he says. "I have no desire to do weeks of research and write an article that runs pages and pages. I have to keep moving."

With his computer riding shotgun beside him, Woodbury usually covers no more than 100 miles a day. Avoiding "big" towns—which he defines as large enough to support a McDonald's—he looks for places where "the police chief has a potbelly, the biggest celebrity is the quarterback of the high school football team, and gas costs the same whether you pay cash or use a credit card." Perusing Out West, readers can learn where to rent a clean motel room for $11 a night (Gallup, N.Mex.), get a cattle-brain-and-egg breakfast (at the Oxford Cafe in Missoula, Mont.) or find a stuffed two-headed calf (Marsh's Free Museum, Long Beach, Wash.). Until recently all this came at an annual subscription rate of $5. Caving in to rising costs, Woodbury—who accepts no advertising—hiked the rate—to $6. "I have no desire," he says, "to drive a BMW."

At day's end, Woodbury pulls into a campground and develops pictures in his makeshift darkroom or bangs out copy on his word processor. Not averse to modern conveniences, he checks the messages on the telephone answering machine at home in Sacramento and talks to Judi, who handles his subscriptions and billing. Only occasionally does the solitary life pall. "Sometimes I'm parked next to a family with children," the 41-year-old bachelor says. "I see what I'm missing, and I get a little lonely."

Camping in the national parks with Judi, their brother, Ross, and their parents, Woody and Ruthe, was the highlight of Woodbury's boyhood. Growing up, he watched his hometown of West Covina, Calif., change from "a sleepy little town to being paved over by asphalt, with every square inch covered by something commercial." After graduating from high school in 1965, Woodbury says, "I took some placement tests that showed I'd make a good forest ranger. Ironically, I scored really low in verbal skills."

Enrolling at Sacramento State College as a marketing major, Woodbury started selling ads for the school newspaper and yearbook. He never graduated—he couldn't pass a computer course—but by 1970 he was running a firm that typeset 30 local tabloids and newsletters. "In those days I wanted to make a lot of money," Woodbury says with a laugh.

But in 1974, he went $20,000 into debt publishing something called Rock 'n Roll News. He became a free-lance writer and publicist, filing mainly for small Western papers. By 1982, finally in the black, he bought his motor home and began reporting from the road. Two years later, Woodbury scaled back his traveling just enough to found a monthly tabloid in Rancho Murieta, a suburb of Sacramento. He managed to squirrel away $10,000 a year in savings. But, getting itchy again, he sold the paper in December 1986 for $25,000, holding on to the computerized desktop publishing system. Out West was just a brainstorm away. Woodbury says the idea hit him one day in November 1987 as he was driving through Wyoming. He started writing stories immediately, laid out the first issue back in Sacramento and took the pages to a local printer.

Woodbury takes bad weather and pit toilets in stride and wasn't much disturbed by a minor fire near his rear wheels. What gets him down is what most people call progress. He remembers stopping six years ago at a bar in Death Valley to watch an Oakland Raiders play-off game. "We were in the middle of nowhere, all leaning around this fuzzy picture and listening to this scratchy sound," he recalls. "Last time I visited that bar, they had a radar dish and 21 channels. Dan Rather and Vanna White are everywhere now. It kind of makes me sad."

—Susan Reed, and Priscilla Turner on the road in Arizona


The speed limit on Arizona Highway 186 is 55, but Chuck Woodbury's 1977 Dodge motor home is barely nudging 40 as he meanders down the lonely asphalt road lined with scrub cactus and withered agave plants. "You have to move slow to see things," Woodbury says.
Advertisement
Today's Photos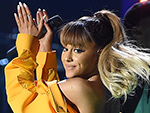 Treat Yourself! 4 Preview Issues
The most buzzed about stars this minute!