People Top 5
LAST UPDATE: Tuesday February 10, 2015 01:10PM EST
PEOPLE Top 5 are the most-viewed stories on the site over the past three days, updated every 60 minutes
In a Haunting New Memoir, Poet Irina Ratushinskaya Recalls the Agonies of a Soviet Labor Camp


Ratushinskaya would need every ounce of that love to survive the ordeal to come. A month later she was deported to Strict Regime Labor Camp No. 3 at Barashevo, Mordovia, 300 miles southeast of Moscow. There she was thrown into the Small Zone, a tiny barracks reserved for women political prisoners. Though her case was taken up by Western human rights groups like PEN and Amnesty International, it would be nearly four years before her release, on the eve of the Reykjavik summit in 1986. Two months later, Ratushinskaya and her husband were allowed to travel abroad for medical treatment. While they were away, they were suddenly stripped of their Soviet citizenship. They settled in London. Now, after two years in the West, the exiled poet has published Grey Is the Color of Hope, a memoir of her life in the Small Zone. "I thought about this book all the time I was there," says Ratushinskaya, who was forbidden to write while imprisoned. "Only now I had to look for words, not paper."

Her account is a haunting description of embers of humanity flickering in the frigid expanse of the gulag. In defiant prose, she tells of her refusal to cower in the camp "like a frightened mouse." Determined to continue writing poetry, she would scratch verses onto bars of soap with the burnt end of a matchstick. One poem described "the first beauty which I saw in this captivity: a window in the frost!" Another confided: "We live stubbornly/like a small beast who's gnawed off his paw/ to get out of a trap on three." After memorizing her words she would wash the evidence away. Later she copied the poems, in minute handwriting, onto four-centimeter—wide strips of cigarette paper and smuggled them out to Igor, who passed them on to Western journalists. "All poets should have such a school," she says now, with a laugh. "It taught me to be very spare and concise."

The pain and boredom of Ratushinskaya's imprisonment was made bearable by her cellmates, older women who lovingly schooled her in their codes of honor and solidarity. Nutrition was a constant struggle; prisoners supplemented their vitamin-deficient diet of bread and rotted-fish broth by coaxing scrawny vegetables from the hard ground outside their hut. Birthdays were touchingly celebrated with a poem or the gift of a ruffled shirt sewn from scraps of old sheets.

Frequently, members of Ratushinskaya's group would be ordered to the dread, barely heated isolation cell known as SHIZO, and Ratushinskaya still suffers excruciating headaches as a result of the concussion she received when a guard threw her headfirst against a wooden trestle. "How do you expect to bear children after spending time in SHIZO?" taunted one sadistic official who understood full well the effects of extreme cold and malnutrition on women's bodies. "Still," says Ratushinskaya, who is being treated for infertility caused by hormone imbalances, "our plight was better than the ordinary criminal's. It's easier when you know what you're suffering for."

It was easier, too, knowing that the poems she managed to smuggle out—250 in all—were making it into print. Thanks to her husband's efforts, two small volumes were published in the U.S. during Ratushinskaya's imprisonment, and a third, Beyond the Limit, came out in 1987. "I had a mission," explains Igor, who lost his job as a physicist in Kiev and was forced to work as a toolmaker while publicizing his wife's plight. "I knew I was the only one who could keep Irina's poems alive."

Ratushinskaya is the latest in a long line of Soviet poets—Boris Pasternak, Osip Mandelstam, Anna Akhmatova and Joseph Brodsky among them—who have been persecuted for their work. Raised in Odessa, she began composing poems at age 5 but only began writing seriously in her early 20s, when she was fired from her job at a teacher's training college for refusing to fail Jewish students arbitrarily on entrance exams as a means of meeting the school's strict ethnic quotas. Soon she was distributing her verses in underground leaflets and writing letters with Igor protesting the exile to Gorky of dissident physicist Andrei Sakharov. "I was afraid," she admits. "I knew how my motherland has treated [some] Russian poets. I knew if I continued, the same would happen to me. But I had to take responsibility."

Today, Irina and Igor live quietly in London, and she will soon begin work on another book, about their lives as dissidents. "We miss our families terribly," she says. "We talk to them by telephone every Saturday night." Ratushinskaya is encouraged by glasnost—all her friends in the Small Zone have been released—but not disarmed by it. "Gorbachev is like the dentist," she says. "If a dentist fixes the tooth of a patient who is suffering from cancer, it's good, but it's still not enough." Her poems are still forbidden in her homeland, though other long-banned works are virtually flying off the presses. "The authorities are not happy with me," she admits. "I told them I would never stop speaking out until the last political prisoners were released."

One of those prisoners is Boris Mityashin, a friend who was convicted of, among other crimes, possessing her poetry. His incarceration fills Irina with feelings of guilt. She copes by nurturing her memories and transforming them into art. "I treasure my old zek [prisoner] uniform," she writes. "At times I pull out this camp 'skin' which has seen so much and press it to my cheek: grey, my very own grey color! The color of hope! How much longer will those camps stand upon the soil of my country? How can I sleep while they exist?"


On March 5, 1983, the day after her 29th birthday, Irina Ratushinskaya sat in the dock of a courtroom in Kiev and listened impassively as the litany of her crimes against the Soviet state was read aloud: oral agitation and propaganda, possession of human rights documents, possession of articles about the Polish labor movement, possession of anti-Soviet literature. Among the incriminating exhibits entered in evidence were five of Ratushinskaya's own "anti-Soviet" poems, including one entitled The Hateful Motherland. As the judge handed down the sentence—seven years in a labor camp, to be followed by five years of internal exile—Ratushinskaya's husband, physicist and human rights activist Igor Gerashchenko, loudly denounced the proceedings from the back of the courtroom, then called out to his wife, "Hold steady, darling, I love you!"
Advertisement
Today's Photos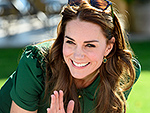 Treat Yourself! 4 Preview Issues
The most buzzed about stars this minute!