People Top 5
LAST UPDATE: Tuesday February 10, 2015 01:10PM EST
PEOPLE Top 5 are the most-viewed stories on the site over the past three days, updated every 60 minutes
With Help from His Wife and His Lover, Jazzman Paquito D'rivera Gets Back the Son He Left in Cuba


The plane from Havana landed 30 minutes late in Miami, and two hours passed before passengers began to emerge from immigration and customs. D'Rivera's nerves were fraying when one arriving émigré, recognizing the famous expatriate, called out to him, "Your family is on the plane! They're coming!" D'Rivera, 40, straightened his hat one more time and grinned. More than an hour later, a gangly 13-year-old boy finally strode through the doors and rushed into his father's outstretched arms. "My son! My son!" D'Rivera sobbed. "I thought I'd never see you again!"

D'Rivera's dream had finally come true—thanks in large part to the two extraordinary women who now stood beside him in a tearful embrace. One was Eneida, 40, still legally his wife under U.S. law; the other was his girlfriend and manager of the last six years, Puerto Rican singer Brenda Feliciano, 38. Fearing that Cuban authorities would not let him return to the U.S., D'Rivera had never gone back home. But three years ago, Brenda had visited Eneida in Havana and helped her to summon up the courage to fight the Castro government and seek a better life in America. "I felt scared and alone, but Brenda opened my eyes," Eneida says. "She made me understand that I could and should fight to leave my country and have Franco reunited with his father." Though the lengthy separation from D'Rivera destroyed her marriage, Eneida harbors no regrets. "If Paquito had not decided to leave," she says, "we would all still be in Cuba, not having made any progress in our lives."

When they first met 20 years ago, Eneida and Paquito could never have imagined the enormous price they would pay to pursue their careers in America. The son of the late classical saxophonist Tito D'Rivera, Paquito had been a prodigy who at age 6 performed on the saxophone all over Cuba. By 1970 his mother, sister and father had emigrated to the United States, but Paquito was doing military service and was therefore ineligible to leave the country. That same year, he married Eneida Pérez, an architectural student he had spotted in the audience while performing at the University of Havana in 1969. Five years later, Franco was born.

For a time, the D'Riveras' lives seemed blessed. Paquito's American-influenced jazz band, Irakere, became the artistic pride of Cuba and was even permitted to tour outside the country. Eneida's career as an architect thrived as well, and the couple enjoyed a comfortable life by socialist standards. They had a Soviet-made car as well as a private home in Havana.

But the D'Riveras were frustrated in other ways. Eneida designed scores of buildings that were never built because of Cuba's perpetually depressed economy. Paquito, too, felt his creativity stifled. "The oppression was like a roof," he says. "We were under pressure not to play American-style jazz, and we couldn't travel where we wanted. All my life, I wanted to be a jazz musician in New York. I wanted to be Benny Goodman giving concerts in Carnegie Hall."

Knowing that the government would never allow them to emigrate, the D'Riveras made their fateful decision in 1980: Paquito would request political asylum during his next tour abroad; once in the U.S., he would try to bring Eneida and Franco over through legal channels. "He was the man I most loved in my life, but I understood his aspirations," says Eneida. "There was no way Paquito could do it in Cuba." In October 1980, while en route to Sweden, D'Rivera disembarked during a layover in Madrid and announced his wish to defect. Six months later, he arrived in New York with little more than his saxophone in hand.

The repercussions for Eneida were swift and harsh. She was repeatedly interrogated by police and by her employers, who told her she could forget her career unless she divorced D'Rivera. Neighbors and former friends, recruited by the government, threw eggs at her home and scathingly denounced her as a traitor. Paquito's music was banned, as was any reference to him in books or the press. Eneida, who at first told Franco that his father was on a long tour, told him the truth after Paquito had been gone almost a year, then kept the father's memory alive through smuggled recordings and constant discussions. "It wasn't Franco's fault that Paquito was gone," Eneida says. "It was the system's."

But after two years of hardship, the separation took its toll. Eneida, who learned that Paquito had fallen in love with Brenda, began seeing another man. Convinced that the marriage was finished and despondent over her stagnant career, she capitulated to official harassment and asked D'Rivera for a divorce. He refused. "I wanted my son," he says. "I told her the day would come when she'd want to leave the country and it would be impossible because we'd be divorced. I was angry," he admits. "It was my machismo in part."

D'Rivera had met Brenda, an opera singer-turned-record producer, in New York, where he was recording for Columbia and performing with such luminaries as Dizzy Gillespie and Stan Getz. Paquito moved in with Brenda in 1982, and she began managing his career. She knew from the start about his family in Cuba and at first had some anxiety about contacting Eneida. But after speaking with Eneida repeatedly during the D'Riveras' phone calls to each other, "I grew to respect her for all that she had been through," says Brenda. "I knew Paquito missed his son terribly. I could feel all this longing, and I wanted to help." In 1986, Brenda flew to Havana via Canada to visit Eneida, and the two hatched a campaign to gain her release.

While Eneida filed papers in Cuba, Brenda and Paquito began contacting embassies and consulates around the world, as well as the United Nations Human Rights Commission. Finally, late last year, Brenda and Paquito hired a New York public relations firm to send press releases to international news organizations. Brenda wrote letters to members of Congress and Secretary of State George Shultz. On Dec. 7 the U.S. consulate in Havana gave Eneida and Franco their American visas, but the Cuban government refused to let them leave.

Brenda and Paquito became desperate. Franco would turn 14 on March 28, making him eligible for military duty and automatically ineligible for emigration for the next 13 years. With that deadline hanging over him, the news that reached Paquito in Tokyo just after Christmas felt like a reprieve from a death sentence. International pressure had finally succeeded; Cuban authorities were releasing Eneida and Franco.

In the days after their reunion, Paquito, Brenda, Eneida and Franco gleefully tooled around Miami, dining at Cuban restaurants and hitting the shopping malls. Then they returned to D'Rivera's hometown of North Bergen, N.J., to begin their new lives. Eneida and Franco are sharing a three-bedroom apartment with Paquito's mother, Maura (his father died in 1985), just a few blocks from the house Brenda and Paquito share. While Franco has started classes at the local junior high school, Eneida is eagerly mapping out her own future. She wants to bring her parents, who hold Spanish passports, over from Cuba, then learn English and begin work as an architect. She and Paquito will obtain a U.S. divorce, but romance, she says, is not a priority. "I have all this energy to create, to work, to do everything I couldn't do in Cuba," she says. "I don't think there will be time for anything else."

Paquito and Franco have been virtually inseparable since their reunion. When Paquito presented the boy with a beautiful new clarinet at the airport—he had been studying the instrument in Cuba-Franco's eyes widened. "Damn!" he exclaimed with delight. Franco has barely put the clarinet down, save for the time he has spent sightseeing with Paquito in New York, ice-skating at Rockefeller Center and checking out jazz clubs. After he and Brenda marry, there's one more gift Paquito hopes to give his beloved son. "Franco," he declares, "should have a brother."

—Paula Chin, and Meg Grant in Miami


The plane from Havana was not due until 3 A.M., but Paquito D'Rivera was at the Miami airport by midnight, anxiously straightening his white Panama hat. Only three days earlier, the acclaimed jazz saxophonist had been in Tokyo with his band when he received the startling news: Cuban authorities had decided to release Eneida and Franco, the wife and son D'Rivera had left behind when he defected to the U.S. in 1980. After years of thwarting his every effort, the authorities were unaccountably granting his most fervent wish. Hardly daring to believe it, D'Rivera had cut short his stay and flown back to America, picking up a souvenir T-shirt for Franco at the Tokyo airport.
Advertisement
Today's Photos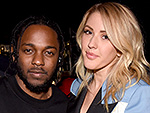 Treat Yourself! 4 Preview Issues
The most buzzed about stars this minute!