People Top 5
LAST UPDATE: Tuesday February 10, 2015 01:10PM EST
PEOPLE Top 5 are the most-viewed stories on the site over the past three days, updated every 60 minutes
Sandy Dennis
The Queen of Artfully Oddball Roles Finds Peace as a Cat-Crazed Recluse


It's that rather dizzying turn of mind that has made Sandy Dennis one of the theater's most wondrous and eccentric stars. Loved and loathed equally by critics, who find her either winsome and adorable or hopelessly mannered, a stammering, muttering titan of tics, she has won two Tonys for Broadway roles and an Oscar for her performance in Who's Afraid of Virginia Woolf. "What makes her special is a sense of individuality she brings to her performance," says director Horton Foote. "The great ones have it. Geraldine Page, Kim Stanley, Sandy Dennis."

Always a little quirky for the ingenue parts she first played, Dennis, now 51, is entering the phase she was always most suited for: character actress. Last fall she won kudos for a bravura turn in Woody Allen's Another Woman. Now she's appearing in Parents, a macabre, low-budget send-up of '50s suburbia, as a high school guidance counselor who gets caught up in a world of cannibalism. In her next film, 976 Evil, "I'm a cross between Joan Crawford and Blanche Dubois," says Sandy. "I get murdered by my son and eaten by my cat. I've never had such a good time."

No role, it seems, is too peculiar for Dennis. "I take everything they offer me," she admits, sitting down to her lasagna. "I never turn down parts. There wasn't anything I particularly liked about [the role in Parents], but the director who called was so nice and the film sounded very funny."

Not to mention all the mouths she has to feed. Dennis goes through 12 one-pound cans of wet food and three boxes of dry daily, along with 25 pounds of cat-box filler and seven loads of laundry. Her vet bills have run as high as $4,000 a month. "It's like having kids," says Sandy, who picked up most of her strays while on performing jaunts. "You come downstairs and someone has thrown up, another has pissed on the rug, and you have to clean after them." For Dennis, that is no hardship. "Cleaning gives me more pleasure than anything in the world," she says. "I'd clean all day long if I could. I used to wake up in the middle of the night and start waxing the floor. Then I'd lie on it and wait for the shine to rise. I just don't want anyone to say my house smells or looks dirty."

Surprisingly, it doesn't. The seven-bedroom Georgian house she has rented for the past 22 years is eerily spotless. Cats lounge on top of the dryer and curl around table lamps, but they are usually on rag rugs that get washed often. Sandy's one apology is for her garish, 20-year-old orange living-room furniture. "When I was in Same Time Next Year on Broadway, this fancy restaurant invited the cast for a lunch because we mentioned their name in the play. I got so drunk that afterward I rolled over to Bloomingdale's and bought the ugliest orange furniture you've ever seen. I hate orange, and I don't know why I did it. I have tag sales all the time, and everybody just walks right past it. But the cats love it. They've torn out the cotton stuffing and eaten the legs away."

Sandy inherited a love of cats from her mother, Yvonne, 78, who was divorced from her father, Jack, 22 years ago and left Lincoln, Nebr., for the East Coast. Eight years ago, she moved in with her daughter. "My mother brought home this stray cat once, and the doctor told her that because of my allergies either the cat or I would have to go. When my mother turned to me and said, 'You know who goes first,' I knew I better learn to cope." Yvonne also contributed to Sandy's early reputation for being a bit odd. After Sandy's first day in kindergarten, the teacher called home to report that Sandy was dyslexic—she had recited the alphabet backward. "Well, that's the way I taught her to say it," says Yvonne. "We played the ouija board backward too."

Sandy took up acting in high school. She spent one semester at Nebraska Wesleyan University and another at the University of Nebraska before dropping out to join a summer stock company in New Hampshire. At 19, she headed to New York City with a tiny stake from her family and shared a cold-water flat.

Dennis got started as an understudy in Dark at the Top of the Stairs in 1957. She landed her first film role playing Natalie Wood's nasty pal in Splendor in the Grass in 1961. The next year she was back on stage with Jason Robards in A Thousand Clowns and won a Tony as Best Supporting Actress. In 1964 her first Broadway lead, in Any Wednesday, won Dennis a Best Actress Tony—and made her a star. Two years later, Mike Nichols teamed her with the blistering romantic duo of Burton and Taylor to film Virginia Woolf. The world's most famous couple found her beguiling. "Sandy is really one of the most genuine eccentrics I know of," Richard Burton said. "She sat on the set like a schoolmarm and suddenly produced the most gigantic belches, like a drunken sailor. Elizabeth is also a good belcher, so they had competitions, but Sandy nearly always won."

Sandy, in turn, adored her co-stars. "They were at a wonderful time in their life. He read mysteries and she just wanted to go out and eat Mexican food." The friendship was secured when Liz and Sandy chose Abyssinian kittens from the same litter. (Her brood at this point numbered 12 cats and two dogs.)

By 1968 Sandy was a big box office draw and the darling of the critics. "Let me tell you about Sandy Dennis," wrote New York Times theater critic Walter Kerr. "There should be one in every home." But her maddening mannerisms were soon attracting notice. At first the comments were cute. "Sandy Dennis is the only actress I know who can take a pause in the middle of 'uh,' " said director Vivian Matalon. Then they turned cruel. "Sandy Dennis has made an acting style out of postnasal drip," wrote New Yorker film critic Pauline Kael. Dennis says Kael was right. "I did speak from my throat back then, but I don't anymore."

More comfortable with criticism than compliments, Sandy begs to hear more of her bad reviews. "She either runs on her sentences incoherently or scrambles them with false starts, jerky internal word repetitions and teeth-baring snorts," said New York Times theater critic Frank Rich in his 1982 review of Come Back to the 5 & Dime, Jimmy Dean. Sandy nods in agreement. "That's absolutely right. Know why? 'Cause I used to say things and it didn't sound right and I would start again. When I began teaching acting, I used to go to class and say, 'Hello, how are, I mean, hello, oh, I mean.' " As for her recurrent gesture of covering her mouth with one hand, which has irritated several critics, Sandy says, "I had these big buck teeth as a kid, and they called me Bugs Bunny. I had braces for five years, but they just didn't work. Then this wonderful dentist filed them off."

The film industry was miffed in 1967, when Dennis—nominated for her role in Virginia Woolf—refused to attend the Academy Awards. (She watched them from a New York restaurant.) "The Oscars are just not the kind of thing I'd get some clothes and go to," she says. "I never dress up if I can help it." She had several fallow periods after that and quit being offered starring roles. ("I should have kept myself blonder and thinner," she admits, "but I just didn't care enough.") Still, Sandy has had a solid career playing the offbeat characters that really interest her. She has been a lesbian in D.H. Lawrence's The Fox, a photographer fixated on vegetables in Alan Alda's Four Seasons and a memorable would-be suicide in the play Absurd Person Singular.

Dennis has had two long-term romantic attachments—a 10-year affair with jazz saxophonist Gerry Mulligan that ended in 1975, and then five years with actor Eric Roberts, who was almost 20 years her junior. But ask Sandy why she was attracted to either man, and her mobile face turns blank. "There is nothing, not one f———thing I can think of," she says. "What the hell did I know about jazz? Staying up all night blowing a trumpet is not interesting to me. Gerry was a very handsome man, and Eric was a very pretty boy. That's about how deep my feelings went." Sandy has never married, though she and Mulligan pretended they were wed when she became pregnant in 1965. Dennis miscarried and is candid about how little she was affected by that loss. "If I'd been a mother, I would have loved the child, but I just didn't have any connection with it when I was pregnant.... I never ever wanted children. It would have been like having an elephant."

Sandy's affair with Roberts almost ended tragically in 1981, when he left her home in a Jeep and crashed into a tree down the road. Roberts was in a coma for 72 hours. The night of the accident, Dennis recalls, "He left with my dog, and I relaxed for the first time that night because he had been such a pain in the ass. I have no idea how the accident happened. I'm just glad the dog came back safe." Both men left when they fell in love with younger women, yet Sandy says their departures brought more relief than bitterness. "It's always slightly tragic when someone leaves you for somebody else, but a great burden was off my shoulders. I've picked the wrong guys in the past and having a guy around drives me crazy anyway. I can never understand that moment when you get into bed and there's another person there who is going to intrude on your life." Now devoutly alone, Sandy plans no future attachments. "I'm a solitary person," she says.

Now only Yvonne shares Dennis's solitude and she confesses that her famous daughter can sometimes be exasperating. "Sandy is a unique person, but sometimes I just don't know where she came from," she says. "We have totally different dispositions. Sandy doesn't have a mean bone in her body, and I'm vindictive. She'll give away her last $1,000, and she's always hard up. I just don't understand her. My psychiatrist interviewed her three times and even he couldn't figure her out. He said she's crazy. But then I am too."


In her Westport, Conn., home, actress Sandy Dennis faces another day of domestic disarray. Up since 5 A.M., her usual rising hour, she's been feeding, fondling and frantically ministering to her 37 cats and three dogs. It's barely noon, and Sandy has already scrubbed away five stains, removed two cats from potted plants and is on her third load of laundry—mostly rugs. Now she's attempting the impossible, preparing lunch for human guests. In the kitchen she heats up some lasagna, swiping at cat Stanley when he comes sniffing the pasta. She protects her cheese platter by placing it in the safest place in the house, the bathroom. As Sandy surveys this stage where she has chosen to lead her life, she seems content. "You know, if I didn't have these 37 cats and three dogs, I think I would have been compulsive."
Advertisement
Today's Photos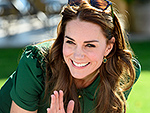 Treat Yourself! 4 Preview Issues
The most buzzed about stars this minute!