People Top 5
LAST UPDATE: Tuesday February 10, 2015 01:10PM EST
PEOPLE Top 5 are the most-viewed stories on the site over the past three days, updated every 60 minutes
Picks and Pans Main: Song
Music on Video
Hail to thee, Elvis C. Blithe spirit thou never wert. When Costello exploded on the rock scene in 1977, his wordplay was so acidic he seemed a strong candidate for early burnout. Obviously, the wellspring of creativity runs exceedingly deep in Mr. C, for here, 12 years down the road, is one of the most rewarding records of his career. One aspect that distinguishes Spike from its predecessors is the large number of well-known helpmates on hand. Until now this vitriolic visionary has been mostly a one-man show. This time there are substantial cameos from such luminaries as Paul McCartney and Chrissie Hynde. Making lengthier contributions are Mitchell Froom, Benmont Tench, members of the Water Boys and the Dirty Dozen Brass Band. They all help make Spike Costello's most musically varied, ambitious record. The sound ranges from the stately Irish folk of "Any King's Shilling" to the pop surrealism of "Pads, Paws and Claws." This song, with a mood recalling a fractured "March of the Tin Soldiers," owes a debt to Tom Waits's recent recordings, a similarity enhanced by the distinctive guitar playing of Waits's collaborator, Marc Ribot. Costello, meanwhile, hasn't lost his touch for feverishly creative lyrics. Even though Spike contains the un-Costello-like flourish of an instrumental, "Stalin Malone," Elvis prints on the album cover the words that this song would have if it had words, e.g., "In a room called creation, where you all obey my laws/Where Seconal is gravity and pain is like applause." "Tramp the Dirt Down" is a lyrically nasty (if melodically beautiful) ad feminam attack on Thatcherism. "God's Comic" is a richly witty look at faith and its discontents, one stanza of which posits God lolling on a water bed, listening in dismay to Andrew Lloyd Webber's Requiem and wondering if we wouldn't be better off if he had granted custody of this planet to the apes. As always, there's a generous portion of Costello on Spike. There are 14 songs here (15 on the CD), and nary a lemon in the lot. That bitterness is just the Elvis C aftertaste. (Warner)
George Jones
Tammy Wynette
George and Tammy, related now only by a mutual label-in-law, don't have each other anymore. But country music fans are lucky enough to have both of them. While Jones and producer Billy Sherrill long since proved their acuity when it comes to finding appropriate tunes for George to twang around with, they've outdone themselves here. In one tune Jones sings Roger Ferris's lyrics about being so brokenhearted that he takes a bottle of bourbon shaped like Elvis Presley and pours some into a Flintstones jelly-bean jar: "Yabba-dabba-do/The King is gone/And so are you." One track sure to bring a tear to Tammy's eye and a scoff to her throat is "I'm a One-Woman Man," and Jones also recycles Hank Cochran's "Don't You Ever Get Tired (of Hurting Me)." Jones flaunts his cynicism too on Doodle Owens and Dennis Knutson's "Pretty Little Lady from Beaumont, Texas": "It's not because she's barrels of fun/ That my heart pumps so hard/ For that pretty little lady from Beaumont, Texas/ With the oil wells in her yard." If Jones has made a career of singing about the joys and pitfalls of tomcatting, Wynette has become a spokeswoman for put-upon women. This album includes a seminal statement of that theme, the Curley Putnam-Don Cook-Max D. Barnes song "If You Let Him Drive You Crazy (He Will)," as well as Bill and M. Sharon Rice's "Liar's Roses." Tammy brightens up some on "When a Girl Becomes a Wife," which she wrote with current husband George Richey, and "Thank the Cowboy for the Ride," a rare country music tribute to longevity in relationships. That's all right, Tammy; you're so good that everybody loves you even when you're happy. (Both Epic)
Tesla
Since releasing their debut album in 1986, Tesla, a Sacramento, Calif., hard-rock quintet, has spent most of the time touring, opening for such headliners as Def Leppard and David Lee Roth. Nothing like warming up arenas full of head-banger teenagers to teach you how to start your car with a nitro charge and keep it in over-drive. With The Great Radio Controversy, Tesla (named after eccentric scientist Nikola Tesla, who died in 1943) shows the boys have obviously learned their lesson. They peel out of the blocks with a screech—more than one screech actually—though they eventually run out of gas before the album is half over. Their métier and potatoes are such tooth rattlers as "Yesterdaze Gone" and slamming blues—"Heaven's Trail," for example. Some of the slower songs, such as "Lazy Days, Crazy Nights" and "Love Song," generate a becoming sweep. In fact, Tesla at times is caught between their rock and a softer place, as on the Def Leppard knock-off "Hang Tough," and then they sound too controlled. Sometimes the songs are just too slapdash, as on "Did It for the Money," and most of the album's second side. Tesla does have the talent to over-come a lot of their weaknesses. Jeff Keith has the right feral sound for this kind of beastly business. Frank Hannon and Tommy Skeoch keep their guitars wired up, and Troy Luccketta bangs the drums like a coolie driving railroad spikes. Not a bad record, guys. Now get out on the road for another two years and promote it, and try again when things are a trifle more refined. (Geffen)
David Crosby
The astonishing fact, of course, is that this record was ever made. Crosby's life as a gun-toting, cocaine-freebasing addict had brought him near destruction so often that he's lucky to be alive. What's left of Crosby, 47, can be heard on Oh Yes I Can, his first solo effort in 18 years. On the plus side, there are traces of his years as a Byrd and as part of CSNY. His contributions to those folk stalwarts were simple, bluesy songs with a bite, and his songwriting keeps this album from becoming a bland void. The single "Drive My Car" and "Monkey and the Underdog" deal with his addiction and desperation to stay clean ("...Cause the underdog is a friend of mine/ I'd just love to see him put that monkey in his place)." He's more effective on such slower-paced tunes as "In the Wide Ruin," written by Craig Doerge and Judy Henske, and "Distances," which is reminiscent of Crosby's work on CSN's eponymous 1977 album. Oh Yes I Can is marred by halting arrangements—the instrumental "Flying Man" and "Lady of the Harbor," for instance, with trite lyrics like "How many eyes, through how many tears/ Saw the promised land when they saw you." Crosby wraps things up with "My Country 'Tis of Thee," a simple anthem that sounds more inspirational when sung by fourth graders than by a man pushing 50. Crosby's patriotic stance might be perceived as a bit self-serving, given his transgressions of the law, but if you've been to hell and back like this ol' walrus, maybe someone, somewhere can find it in their hearts to cut you some slack. (A&M)
>N.F.V.
The title of this Anthrax concert tape abbreviates a phrase that begins "Nice" and ends "Video." That vulgarity is apt for the nasty music of the New York speed-metal quintet, here at London's Hammersmith Odeon in 1988. The self-consciousness of that vulgarity is fitting too. Pile-driver metal like Anthrax's is often assumed to issue from rock's lunatic fringe. In fact, it's a conservative genre. The stage dynamics—red-filtered and strobe lights and smoke machines galore—haven't changed since the angry rockers MC5 and Alice Cooper loosed the dogs of metal 20 years ago. Anthrax is at least one of the sturdiest bands still working that dark side of the street, as their performance of, say, "Madhouse" attests. But for rock fans, not much is new. We see the band backstage. They're likable and unpretentious. We also see lots of their fans, most of them emulating the musicians' antifashion sense—a style best termed no-budget urban pirate. While echoing lyrics that celebrate anticonformist rebellion, the kids, many in black T-shirts and black leather, look to be in uniform as sure as the commuters lined up for the 7:28. Of course, the kids in this audience seem to be having more fun. And they're sure sweating more. (Island)
Contributors:
David Hiltbrand,
Ralph Novak,
Andrew Abrahams.
Elvis Costello
Advertisement
Today's Photos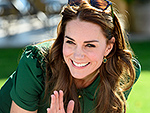 Treat Yourself! 4 Preview Issues
The most buzzed about stars this minute!