People Top 5
LAST UPDATE: Tuesday February 10, 2015 01:10PM EST
PEOPLE Top 5 are the most-viewed stories on the site over the past three days, updated every 60 minutes
Tracing the Tracks of His Tears in a New Book, Smokey Robinson Says Crack Nearly Killed Him


And that is why the opening declaration of Smokey: Inside My Life, a just-published autobiography written with David Ritz, is such a shocker: "I was dying." Startling as it is blunt, the line introduces readers to a drug habit that nearly took Robinson's life. That revelation is followed by a pile of dirty laundry—including adulterous relationships and a child fathered out of wedlock—that pop's Mr. Clean had kept hidden for years. "I always knew that if I was to write a book, it would have to be candid," Robinson, 49, says. "I didn't want it to seem all beautiful, like I was hiding something. I haven't lived a fairy tale."

For a couple of years, Robinson's life more closely resembled a nightmare. In 1984, at 44, an age when most artists mellow, Robinson became a drug addict. The singer who had it all chose not a designer drug habit but the ghetto killer, crack. Smokey says he smoked up to a half a gram a day and watched listlessly as his body began to fall apart. "Rock cocaine," he writes, "was killing me."

Though sick, depressed and frightened by heart palpitations that sounded like death knocking, Smokey continued his habit for two years. He hoped, he says, to escape the pain caused by the death of his father, William Robinson Sr., at 89, and the breakup in 1984 of his 25-year marriage. The union collapsed for good after Smokey fathered a son, Trey, by a woman, identified only as "Kandi" in the book, with whom he had an on-and-off affair for nearly 20 years. A health-conscious jogger and golfer, Robinson left his hitherto understanding wife—former Miracles singer Claudette Rogers, now 47—and their two children, Berry, 20, and Tamla, 18, and began devoting himself ever more ardently to crack.

The singer's descent into the netherworld of drugs was a surprise to everyone, including himself. Suffering paranoid aural hallucinations and morbid visions of his own death, Robinson was, he now says, "living in hell. I'd look in the mirror, and I didn't know who the cat was looking back at me."

Friends, he says, "could hear death in my voice." Actor Leon Kennedy couldn't believe what he heard and saw. "If someone had told me Smokey was doing serious drugs, I'd have said, 'No way! He's too intelligent, too healthy.' But when I realized what he was up to, I went into action. I'm his best friend, so it was my job to sit his ass down and tell him he was killing himself."

Surprisingly, Smokey listened—and agreed to try a course of treatment Kennedy recommended that was unorthodox, to say the least. In May of 1986 Kennedy took his friend to Ablaze Ministry, a small storefront church in East Los Angeles. There, says Smokey, a faith-healing female preacher named Jean Perez prayed for his soul, performed a laying-on of hands and went into a healing trance. "Something in him broke," Kennedy says. "He went back to his chair and cried for two hours. At the end of that night he said, 'All I can tell you is, the man who's walking out of here isn't the same man who came in.' " Smokey left the church "feeling higher than at any moment in my life, higher than I'd ever been on coke." Three years later, he swears that since then he hasn't "touched any sort of drug."

Despite growing up in a poor section of Detroit, Robinson says that, except for occasionally using marijuana, he was drug free during his youth. Smokey, whose maternal great-grandmother was white, was born with light-colored eyes, blond hair and skin so fair that nurses at the segregated Detroit hospital placed him in a "whites only" nursery. An uncle gave him the ironic nickname Smokey, street slang for a dark-skinned black. His father, William "Five" Robinson Sr., was a ladies' man and bowling-alley pinsetter who got his nickname because he preferred setting pins in the fifth lane. Smokey's mother, Flossie, was proud, self-educated and intolerant of her husband's philandering; they divorced when their only son was 3. Her death from a cerebral hemorrhage seven years later devastated Smokey, who began living with an extended family of relatives and friends.

Luckily for Robinson, he remained in Detroit's North End, which is to soul music roughly what Florence was to the Renaissance. Aretha Franklin was 3 and Smokey 6 when they first met. Diana Ross, Steveland Morris, soon to be known as Little Stevie Wonder, Motown founder Berry Gordy and rhythm-and-blues great Jackie Wilson all lived in the area. Smokey began writing love poems and singing Sarah Vaughan tunes and cowboy ballads at 5. By the time he graduated from high school in 1957, he'd formed the Matadors, a doo-wop group that became the Miracles. Within six months, mogul-in-the-making Gordy produced the Miracles' first single, "Got a Job," which earned a royalty check of $3.19.

In 1959 Smokey married Claudette, who was then a member of the Miracles, the group which helped define the Motown sound and peppered the Top 40 with hits for more than a decade. Their personal lives, however, were marked by tragedy: Claudette, who quit the group in 1964, suffered six miscarriages and the stillbirth of twin daughters. Desperate to have children, Smokey and Claudette sought out a then-highly-experimental solution: As Smokey tells it, in 1968 a Detroit doctor implanted Claudette's fertilized egg in a surrogate, who bore the Robinsons' son, Berry, named for Berry Gordy. In 1970 the same doctor invented a cervical brace that allowed Claudette to carry daughter Tamla to term.

Smokey quit the Miracles in 1972 but continued to score sporadic hits—including "A Quiet Storm" in 1975 and "Cruisin' " in 1979—as a solo act. He also kept up an active extracurricular romantic life that included relationships with Kandi, a model, and Meta, a dancer on Soul Train, whom he met at one of the show's tapings. Some might call it womanizing; Smokey preferred to see himself as an obsessive romantic easily seduced by beautiful strangers. "I felt that because of my love and respect for women, I could maintain relationships with more than one," he writes. "I even fantasized about having children with women of every race and color, all of us living together in one house filled with peace, harmony and happiness."

Unfortunately, Robinson never sold his vision of a romantic Utopia to Claudette, who tolerated his affairs—up to a point. Claudette told him that she would leave if he ever had a baby with another woman. When Smokey first told his wife about Trey, now 4, shortly after the couple's 25th wedding anniversary, Claudette told him to pack his bags. "I regret having to get divorced, and I regret that whatever it is that keeps you married disappeared," says Robinson. "I just hate that the kids and others might have suffered from the moves that I made." Did the book reopen old wounds? "Claudette was hurt by some of the stuff," says Robinson. "The details of what was going on with these other women were hard for her to digest. When I called to find out what she thought of the book, she was very upset. Then after I explained that all I was doing was being honest, she calmed down. I said, The greatest love affair in the entire book is with you.' And that's how I truly feel about Claudette. I love her very much." Claudette has yet to comment publicly on the book.

His life and career are returning to normal. Last year he won his first-ever Grammy, for the song "Just to See Her"; his 44th album is due in May. He's living in a bachelor condo in L.A. while workmen finish renovating his new $1 million estate in Encino, and he sees Berry, Tamla and Trey regularly. His family relationships, he says, while complicated, are once again relatively peaceful. He notes, for example, that Kandi—with whom he is no longer romantically involved—has even stipulated in her will that if anything happens to her, Trey should be raised by Claudette. "Most wives wouldn't want anything to do with [Kandi], but I'm telling you, Claudette is a rare sort of beautiful person," says Smokey. "I think this is the best period ever for me. For the first time in a long while, I have good relationships with all the people in my life."

—Steve Dougherty, Todd Gold in Los Angeles


He wrote the songs a generation danced to, made love to and made war to. William "Smokey" Robinson's buoyant green-eyed soul washed the sound track of the '60s in a sweet romanticism matched only by the Beatles. He wrote or cowrote tunes others became famous for The Temptations' "My Girl," Mary Wells's "My Guy," Marvin Gaye's "I'll Be Doggone." And he saved some of the best for his own Miracles: "Ooo Baby Baby," "The Tears of a Clown," "The Tracks of My Tears." Guitarist and collaborator Marv Tarplin calls him the "poet of love"; fellow pop icon Bob Dylan, perhaps just a little carried away, once called Smokey the nation's greatest living poet And with one marriage, no busts and no public hint of scandal in a career that began at the birth of Motown Records in 1959, Smokey stood as a model of wholesomeness in a business not known for its clean-living stars.
Advertisement
Today's Photos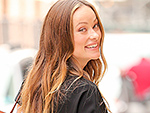 Treat Yourself! 4 Preview Issues
The most buzzed about stars this minute!