People Top 5
LAST UPDATE: Tuesday February 10, 2015 01:10PM EST
PEOPLE Top 5 are the most-viewed stories on the site over the past three days, updated every 60 minutes
Trapped in a Nice-Guy Image Since That Girl, Ted Bessell's No Patsy as Tracey Ullman's Director


It may be more than coincidental that Bessell, 48, is pushing Kavner to outshine series star Ullman. From 1966 through 1971, he reined in his own acting talents to play Donald Hollinger, the adoring boyfriend of Ann Marie (Mario Thomas) on ABC's hit That Girl—and wound up with some regrets. "Donald Hollinger made me a name but took away what was the heart of me," says Bessell. The reason: The show typecast him as a stereotypical, old-fashioned nice guy whom some considered a sap. In the age of Hair, Woodstock and Abbie Hoffman, Hollinger never grew his hair long, loosened his tie—or tried to spend the night in Ann's apartment. People, he says, "were hostile that I wasn't bleeping my girlfriend." Then, when the show ended, he found that his stock as a serious actor had diminished. "I wish I could have done something to protect him," says Thomas, still a good friend.

Now Bessell is back on a successful show, this time on the other side of the camera. With only limited directing experience, Bessell is responsible for 80 percent of the Ullman sketches, some of which will be seen next Sunday (April 2). He's putting some good work in the can, as his two Emmy nominations attest. More significantly, he has been able to can much of his anger about the past.

To be sure, Bessell's That Girl days are far from forgotten. He hates to shop, so he still occasionally wears flared slacks and wide-collared shirts salvaged from his series wardrobe, drawing howls from his co-workers. And he groans whenever Ullman does her dead-on imitation of Ann Marie saying, "Ooooooh, Donald." But Bessell speaks of That Girl as an "imposition on my creative needs." His character, he says, "was a person with no demons, but I was going nuts with the stuff that was going on inside of me."

After That Girl, Bessell subtly sabotaged his career by choosing what he calls "material that made it difficult to become successful. I vie for honors in self-destructiveness." He played sidekick to an ape in 1972's Me and the Chimp, and he played Mary Tyler Moore's boyfriend in 1976—a time, he says, when the public didn't want her to have a boyfriend. All the while, Bessell was trying to find an outlet for his energy with the help of psychotherapy. "He's not Donald Hollinger—he's a person who's in a creative frenzy all the time," says his wife of seven years, Linnell Nobori. "There's a lot of rage in him. Sometimes I wish Ted were more like Donald."

Born in Queens, N.Y., Bessell was raised in strict, conservative fashion by his father, Howard, a toy manufacturer's rep, and his mother, Jo, a housewife. After briefly considering the priesthood, he took up acting. "I didn't know who I was," he explains, "and acting was a good way of being lots of different people." Within a few years of studying drama at New York's Neighborhood Playhouse, Bessell landed a starring role in NBC's 1962 series It's a Man's World. By the time he was appearing in That Girl, Bessell's Q rating ranked him among TV's most popular men.

His life off-camera wasn't going as well. A three-year marriage to model Janeen Darrah ended before he was cast in That Girl. When the show went off the air in 1971, Bessell launched into a decade of what he calls "playing around. I didn't take life seriously. I fled a lot, usually from a relationship or a career."

In 1980 he finally found an outlet for his energy. He picked up a pencil one day and began to draw. "I couldn't stop," he says. "I wanted to do something of redeeming quality. It changed my life." Except for sporadic acting and directing, Bessell withdrew from Hollywood and immersed himself in art. "An actor's life has a lot to do with being dependent and waiting for the phone to ring," he says. "I don't do very well with dependency."

Today Bessell lives quietly in a rustic two-bedroom Bel Air home, which he shares with his wife, Linnell, 38 (whom he met in art school), and their daughters, Sarah, 4, and Mary, 3. Their life together recently has been shadowed by fear. Last year Linnell was diagnosed with cancer of the cervix. "It takes your life and smashes it against the wall," says Bessell. The first night Linnell was in the hospital, he recalls, "Mary slept practically wrapped around my head, and Sarah was huddled against me."

After major surgery and 30 radiation treatments, Linnell is now feeling fine, and a watchful peace has been restored to the household. An accomplished abstract artist, Linnell usually paints in Topanga Canyon. Bessell does his painting in a home studio, where he holes up for hours at a time. When he does go out, he is often recognized by fans, usually women who wanted their sons (or husbands) to be just like Donald. Holding court on the Tracey Ullman set, Bessell recalls one such fan. "Mrs. McClusky," he says. "She told me, 'Why don't we see you anymore, young man? It's a crying shame. How could you deny the public this face for 20 years?' " Ullman has been listening, and suddenly she has an idea. "I think he'd like to do a piece on the show," she says. "We'll have to get Mrs. McClusky to organize a groundswell!" Why not? After all, Bessell has still got the wardrobe.

—Fred Bernstein, Lorenzo Benet in Los Angeles


On the Los Angeles soundstage of The Tracey Ullman Show, Fox's innovative comedy series, the cast is rehearsing a sketch about an inebriated country singer (Julie Kavner) who is being secretly drugged by her assistant (Ullman). As Kavner finishes reading her lines, director Ted Bessell walks up and puts his arm around her. "Don't lose that scene," he says, sounding like a football coach. "Win that bleeping scene. Don't let the other person dominate you."
Advertisement
Today's Photos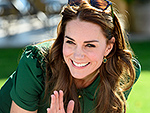 Treat Yourself! 4 Preview Issues
The most buzzed about stars this minute!