People Top 5
LAST UPDATE: Tuesday February 10, 2015 01:10PM EST
PEOPLE Top 5 are the most-viewed stories on the site over the past three days, updated every 60 minutes
The Joy Luck Club Has Brought Writer Amy Tan a Bit of Both


But in 1986, when Daisy was hospitalized with an apparent heart attack. Amy, by now grown up and proud of her Chinese ancestry, remembered the old reprimand. "You always think your parents are immortal," says Tan, 37. "I decided that if my mother was okay, I'd get to know her. I'd take her to China, and I'd write a book."

Thus was born The Joy Luck Club, Tan's lyrical first novel, about four Asian women who fled China in the 1940s and their four very Americanized daughters. Constructed as a series of short vignettes, the novel focuses on June Woo, the 36-year-old daughter who, after her mother's death, takes her place at the meetings of a social group called the Joy Luck Club. As its members play mah-jongg and feast on Chinese delicacies, spin stories about the past and lament the barriers that exist between their daughters and themselves, June comes to appreciate the richness of her heritage. The club's three older women represent "different aspects of my mother," says Tan, "but the book could be about any culture or generation and what is lost between them."

Those universal themes have struck a chord among both readers and reviewers. As for Daisy Tan, whose heart attack turned out to be angina, she couldn't be happier. "I'm so proud of Amy," says Tan, 72. "She's so talented—but maybe every mother says that."

Daisy and her husband, John, a Beijing-educated engineer and Baptist minister who settled in the San Francisco Bay area in the late 1940s, always had high hopes for all three of their children. "From the age of 6," Amy has said, "I was led to believe that I would grow up to be a neurosurgeon by trade and a concert pianist by hobby." Though assimilation was sometimes difficult ("You felt you had to lose your Chinese culture to become American, but you were always off balance if you did"), the family thrived in California. Then, in 1967, tragedy struck. Amy's 16-year-old brother, Peter, died of a brain tumor. Seven months later, her father succumbed to the same disease.

Daisy decided "to see the world before anything happened to us," says Amy. She took her two surviving children (John Jr., 34, is now a computer technician) to live in Switzerland. But before they left California, Daisy dropped a bombshell: Somewhere in China, she had three daughters from an earlier marriage-daughters she had hoped to bring to America but who were lost to her when relations between the U.S. and China were severed in 1949. The revelation, which Amy later included in her novel, was devastating. "Three obedient daughters, beautiful girls who could speak Chinese," Amy says. "I was crushed. I didn't see them as anything but competition."

Grieving for her dead father and brother and convinced that she was the "wicked daughter," Amy says she took up with "the worst long-haired hippies I could find—they turned out to be major drug dealers." But she finished high school and enrolled in a small Baptist college in Oregon, where she majored in English and met Lou DeMattei, now a tax attorney, whom she married in 1974. Amy got a master's in linguistics and worked as a language consultant before becoming a free-lance business writer in 1983. Her assignments, for clients like IBM and AT&T, kept her laboring 90 hours a week, and she needed a way to relax. She turned to story writing after a disastrous experience with a psychiatrist who kept falling asleep. "I thought he was trying to tell me I was too passive, that this was part of my therapy," she says. "I was so humiliated, I kept talking. In a way, I'm grateful to bad psychotherapy for my start in fiction."

The Joy Luck Club began as separate stories published in magazines. A book agent who admired one of them persuaded Tan to write an outline for a book. Certain nothing would come of it, Amy completed the outline, then left for China with her mother to meet two of her long-lost sisters, with whom Daisy had been reunited in 1978. "There was an instant bond," Amy says. "The way they smiled, the way they held their hands, all those things connected me. I had family in China. I belonged."

Tan came home to find that she had been welcomed into another new world as well. G.P. Putnam's had snapped up her outline for $50,000. "My agent called to tell me about the excitement surrounding the book," says Amy. "I said, 'What book?' I thought she had to be kidding."

Now able to work at fiction full-time, Tan says "writing to me is an addiction. I love the solitude." But it has also been an expiation of all the guilt a daughter accumulates about her mother and her mother's ways. "Before I wrote The Joy Luck Club," she says, "my mother said, 'I might die soon. And if I die, what will you remember?' " Amy's answer appears on the book's dedication page. "You asked me once what I would remember," she wrote. "This, and much more."

—Kim Hubbard, Maria Wilhelm in San Francisco


Once, during her childhood, when she and her mother were arguing, Amy Tan was told, "You don't know little percent of me." To young Amy, so determined to appear American that she sometimes slept with a clothespin on her nose in hopes of slimming its Asian shape, it seemed a feeble rebuke. Eager to fit in in California, Amy had no patience with Daisy Tan's old-world habits, her tales of life in China or her halting English.
Advertisement
Today's Photos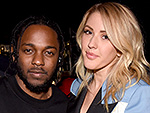 Treat Yourself! 4 Preview Issues
The most buzzed about stars this minute!