People Top 5
LAST UPDATE: Tuesday February 10, 2015 01:10PM EST
PEOPLE Top 5 are the most-viewed stories on the site over the past three days, updated every 60 minutes
Model Joe Lara Answers the Call of the Jungle as Tv's New Tarzan


"I just knew that inherently I had Tarzan's qualities," says Lara, who is as adept at surfing, basketball and target shooting as he is at spiking a V-ball. "I had his ferocity, his sensitivity. I wanted to make Tarzan a special guy—a sensitive, feeling guy." He says this, not incidentally, with a straight face. Lara's earnest intentions notwithstanding, the producers of the TV movie—which pits Tarzan against some chimpnappers who have spirited Cheetah to New York-were looking for an older guy. "If I'm too young, I'm too young," Lara told the casting director. "But you gotta let me show you what I can do." His audition pitch did not include the Tarzan yell ("I wasn't going to make an ass out of myself), yet Lara beat 300 more appropriately aged hopefuls to become the second-youngest Tarzan in movie history. "Joe just seemed to have that straightforward, upright image we wanted to project," says Max Keller, who co-produced the movie.

A lot of people seem to have thought that way about Joe. He was 17 when a modeling agent spied him at Sgt. Pepperoni's pizzeria in Newport Beach, Calif., and offered him a job. Lara did print modeling during high school and at 19 turned down a volleyball-scholarship offer so that he could model in Paris and leave what he calls "this sheltered environment, where the biggest worry was showing your parents your report card." In France, doing more print modeling, he found what he was looking for. "It was the kind of life that forced you to grow up," he says, "like the military." A matter of some dispute, perhaps, but after nine months in Europe, Lara returned to America, signed with the Wilhemina agency and was eventually selected by Jordache jeans to be their visceral aid in a 1988 TV commercial.

"Doing photos wasn't enough for me," Joe says. "I have to be able to express myself." As fate would have it, Lara had started taking acting classes in 1982 at Orange Coast community college ("to help my oral presentations"), so when the Tarzan caper came up, he was ready, long hair and all, to plunge into the third dimension.

Well, almost. A primally pleasing 6'3" and 190 lbs., Lara still had some body-sculpting to do to offset—well, let's be honest, to be—his Tarzan wardrobe. He worked out six days a week for six weeks. During shooting he did push-ups between takes. "When I saw how good-looking he was," says co-star Kim Crosby, who plays Jane in the movie and Cinderella in the Broadway smash Into the Woods, "I thought he'd be difficult to work with. But he was a lot of fun."

He reports that such easy rapport is unusual for him offscreen. "I've never had girls falling on me," he says. Maybe, he suggests, it's because he was always so discriminating. "All that my friends needed was a pulse," he says. "As long as she fogged a mirror." But Lara has "to get to know people, it seems." He says he's currently on the verge of dating again after a breakup six months ago. What's he looking for? "A girl who's a girl." Good start. "I like women who act like women. They have girls' names, and you can converse with them on high levels. Because I'm really a deep person." Beauty, it follows, is immaterial. "I don't want to put them down, but I've met some beautiful girls and I wake up 10 minutes later and wonder, 'What happened?' "

Born in San Diego, Lara was an active tyke. "He split his chin so many times on his skateboard that I stopped taking him to the hospital and learned to sew it up myself," says his mother, Diane, who was divorced from Joe's father, William, the owner of a business machine company, when Joe was 6. In the Tarzan tradition, Lara felt it was his duty to look after his mother and sisters. "That's the male thing that happens," he says. "Divorce is radical on kids." In high school Lara rounded out his athletic skills with jobs as a grocery bagger and a "petroleum exchange engineer." Gas pumper.

These days Lara, who used his car as home base in lean periods, has a studio apartment in North Hollywood. Single he may be, but his bed is not always empty. Noah, his 5½-foot-long Burmese python, occasionally slips out of her 40-gallon aquarium and sneaks between the sheets.

If CBS deems Tarzan in Manhattan a success, Lara may be the star of a new series. But it's probably a good thing he's getting certified as an emergency medical technician, just in case the show doesn't go. Traveling by vine can be tricky in midtown, after all. And if he should find a plain Jane to his liking and she should unexpectedly find Noah in their bed, those lifesaving techniques could come in handy.

—Margot Dougherty, Doris Bacon in Los Angeles


There have been all sorts of Tarzans—17 of them to be exact—since Edgar Rice Burroughs's book first became a movie in 1918. And aside from sharing a certain handsome and capable king-of-the-jungle look, they have been quite a diverse lot: an ex-New York fireman, a couple of Olympic swimmers (including the pectorally perfect Johnny Weissmuller), an opera singer and a husband of Lana Turner. This Sunday (April 15), when CBS airs Tarzan in Manhattan, the 43rd movie in the jungle-hero genre, something new will be added to film history's roster of vine swingers: Joe Lara, 26, will be the first former blue jeans model and Southern California volleyball ace to take chimp in hand and Jane (in this version a New York City cabbie) in tow. Judging from the reaction of CBS secretaries who have been bootlegging Lara's 8" by 10" glossy for weeks, he won't be hard to watch.
Advertisement
Today's Photos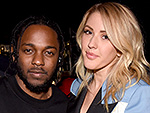 Treat Yourself! 4 Preview Issues
The most buzzed about stars this minute!