People Top 5
LAST UPDATE: Tuesday February 10, 2015 01:10PM EST
PEOPLE Top 5 are the most-viewed stories on the site over the past three days, updated every 60 minutes
Still Grieving After the Death of His Young Son, Eddie Rabbitt Finds Solace in Country Music


Four years after Timmy's death, Rabbitt has rebuilt his career. He had a successful album in 1986, and his most recent LP, I Wanna Dance with You, has yielded two No. 1 Country singles. But the singer says the 1989 Rabbitt is a changed man from the high-stepper of a decade ago. "I weave the pain and suffering [of Timmy's death] through my songs," he says. "It's a piece of wisdom, but you pay for wisdom."

For two years the singer, his wife, Janine, and their daughter, Dimelza, now 7, visited Timmy almost daily at Vanderbilt University Hospital in Nashville, where the Rabbitts live. "We made a family affair of it," says Janine. "Dimelza loved playing with him." In July 1985, Eddie took his family to Florida for a brief vacation, their first since Timmy was born. Shortly after arriving, they got a call saying a liver was available and that Timmy had to be in Minneapolis by 7 the next morning. Rabbitt arranged to have his son flown out from Nashville immediately, but after surgery Timmy's body rejected the transplanted organ. By the time Eddie, Janine and Dimelza arrived, says Rabbitt, "Timmy wasn't awake. He was in a kind of coma from which he never came out." After that, he says, "it was heavy stuff,"

Still, he doesn't regret agreeing to the surgery. "Existing on machines is not life," says Rabbitt, 44, who is now the honorary chairman of the American Council on Transplantation. The loss was devastating nonetheless. "We'd all sit and cry together on Timmy's bed," he says. "You feel a little older after something like this."

The loss affected Rabbitt's songwriting, which, by his estimation, glorifies home and hearth more than it did in the past. "I'm married only once," says the singer, himself a child of divorce. "I'm Irish and can't see having kids by different wives. It's my old-fashionedness." Rabbitt's heritage also inspires his music. "Country music is Irish music," he says. "Appalachian music was brought over by the Scotch and Irish. I think the minor chords in my music give it that mystical feel."

Rabbitt's parents immigrated to the U.S. in 1924. His father worked at an oil refinery in Newark by day and played fiddle and accordion in dance halls in New York City by night. Eddie took his cue from Dad. "He was never one for school," says his mother, Mae, a hint of County Mayo brogue still in her voice. "His head was too full of music." Rabbitt dropped out of high school at 16—he later passed an equivalency exam—and worked as an attendant at a mental hospital before heading to Nashville, where, he says, "singers were a dime a dozen. But there weren't a lot of good songs." His breakthrough came in 1970 when Elvis Presley recorded his "Kentucky Rain."

A year later he met Janine at a party. "I saw this little thing about 5' tall, with long, black, beautiful hair and a real pretty face," he recalls. "She looked like an angel to me." They married in 1976 on Nov. 27, Eddie's birthday. "I can't remember dates, so I thought I'd make it easy on myself." In 1986 Janine gave birth to another son, Tommy, now 2.

Eddie's return to music was made easier by small armies of female Rabbitt fans, who hadn't forgotten his "Rainy Night" era. "The girls are still screaming, and that's quite a compliment," says Rabbitt. These days, however, he is especially aware that happiness requires more than screaming fans and that many compliments on his music contain a bittersweet irony. "It's true about being hungry or sad," says Rabbitt. "It makes the best songwriters."

—Tim Allis, Bonnie Bell in Nashville


As legions of former celebrities can testify, fame often arrives with a bang and departs with a whimper. To the casual observer, that seemed to be the fate of singer Eddie Rabbitt. He scored two huge crossover hits, "Drivin' My Life Away" and "I Love a Rainy Night," and numerous No. 1 Country singles in the late '70s and early '80s, then dropped off the charts and out of view in 1983. Anyone who noted his absence probably attributed it to the natural rhythms of success and failure in the music industry. But Rabbitt's recession had a more serious root: In August 1983 his second child, Timmy, was born with biliary atresia, a debilitating disease that often affects the liver. His only chance of survival—a slim one—would be a liver transplant. While waiting for a suitable donor, he would live in a hospital intensive-care ward, tethered to life-support machines. Against the advice of his manager, Rabbitt mothballed his career to stay near his son. "Maybe it's the chauvinistic Irish in me," says Rabbitt, a first-generation Irish-American. "I felt like I had to be there if I'm any kind of man."
Advertisement
Today's Photos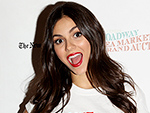 Treat Yourself! 4 Preview Issues
The most buzzed about stars this minute!