People Top 5
LAST UPDATE: Tuesday February 10, 2015 01:10PM EST
PEOPLE Top 5 are the most-viewed stories on the site over the past three days, updated every 60 minutes
Britain's Blue-Blood Bad Boys 'kit and the Widow' Make Even Their Royal Targets Laugh


As the wickedly witty cabaret act Kit and the Widow, this musical duo pens songs like "How to Be a Royal Princess," which goes:

Make sure your wardrobe's dazzlingly

frilly

A Levels? Annabel, don't be so silly Miss this, there's decades to wait for

Prince Willy

There's only Prince Edward left.

When the song was performed before Princess Anne, reports Kit, the rest of the audience "was absolutely shattered and horrified, but she giggled. A lot." Anytime there's a royal in attendance, the crowd "just clams up." Adds Richard: "The royals probably don't realize because they've never been where anybody's laughed."

On a nonroyal night, however, Figgy Pudding, the Kit and the Widow revue that recently played London's Lyric Hammersmith Theatre, prompted plenty of laughter. The 31-year-old partners, wrote one critic, "combine the elegance and wit of Noel Coward, the lyrics and technical brilliance of Tom Lehrer and the rapport of Flanders and Swann [England's popular two-man musical comedy team of the late '50s]." Since 1982 they have played everything from country-house balls to seedy clubs for fees ranging from $10 to $10,000. This week (April 22) they make their Stateside debut at Houston's annual celebration of Anglophilia, the St. George's Day Dinner.

"We are just so ludicrously English," admits Kit. "We take Englishness and do it tongue in cheek." The pair have written a scathing send-up of Britain's antigay laws and, in one number, explore alleged musical plagiarisms by West End composer extraordinaire Andrew Lloyd Webber. Lloyd Webber, obviously afflicted with "deep sense-of-humor failure," says Kit, dispatched lawyers to three Kit and the Widow performances to see if the material was actionable.

The trick, says Kit, is to "criticize the ruling class from within," and both he and the Widow have the breeding to do it. Kit's father, Noel Hesketh-Harvey, served as Britain's district commissioner in Malawi, in southeastern Africa, where Kit grew up listening to the only three "scratchy old records" the gardener had not stolen. They were "Julie Andrews, who remains a shining icon for me," says Kit, "Noel Coward, and Flanders and Swann." There was a marvelous legacy of familial eccentricity as well: Kit's paternal grandmother, a onetime opera singer, eloped to Shanghai with a missionary and "went up the Yangtze in a junk with her grand piano, lined with galvanized steel against termites," says Kit. "Twenty coolies had to carry it through the jungle."

Richard Sisson (dubbed "the Widow" during a Brecht opera in which "everything was 'Widow this,' and 'Widow that' ") was raised in Singapore, son of a brigadier general and a "very strange" falconer mother. The family lived in Germany, Yemen and Cyprus before returning to England, where Richard was raised on classical music and piano lessons.

The young men met at Cambridge University as members of their respective college choirs. They worked up an act doing Sondheim and Cole Porter standards. After graduating in 1979, Kit supported himself as a researcher at the BBC, while Richard taught composition and played piano for the London City Ballet. Evenings the two performed at London's Comedy Store.

"Our breakthrough came when we changed one or two songs," says Kit, "and realized there was a heck of a market in that area of comedy where words and music collide." They began putting their own scathing lyrics to popular tunes. Says Kit: "Widow tells me the joke, and I make it rhyme." But the partnership is not without its tensions. "A double act is like a marriage without the sex," says Richard. "We've fought on every motorway in England on our way to engagements."

Though they decline to discuss annual income, the pair seem to be doing very nicely. Kit was married in 1986 to actress Kate Rabett, which gives him a slight royal connection (she used to date Prince Andrew), and has settled in Norfolk; Richard lives in an extremely elegant London penthouse, which he shares with a schoolteacher friend and two rabbits. As for success, they try not to let it go to their heads. Years ago, they recall, there was a famous piano and vocal act, the Western Brothers, who were greatly admired. "They were very pukka and upper class, like us," says Kit, "and they ended up selling cigarettes on Weybridge Station—a lesson to us all."

—Joyce Wadler, Laura Sanderson Healy in London


They have made Di chuckle, Fergie snort, Charles twist his cuff links, and even elicited a titter from the very proper Queen Mum. So who cares if the rest of the room was silent? Singer Kit Hesketh-Harvey and piano man Richard Sisson know that special rules apply when one makes light of the royal family.
Advertisement
Today's Photos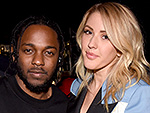 Treat Yourself! 4 Preview Issues
The most buzzed about stars this minute!