People Top 5
LAST UPDATE: Tuesday February 10, 2015 01:10PM EST
PEOPLE Top 5 are the most-viewed stories on the site over the past three days, updated every 60 minutes
The Woman Behind Roe V. Wade
Portrayed in a Tv Movie About the Historic Abortion Decision, Plaintiff Norma Mccorvey Speaks Up for Herself and Her Cause


Yet the abortion question was far from settled. In the years since Roe, the issue has continued to fester, dividing America into warring camps, antiabortion and pro-choice. On April 26, the Supreme Court began hearing Webster v. Reproductive Health Services, involving a challenge to a state law that would render abortion all but illegal in Missouri. The case marks the broadest attack yet on existing legislation, and final judgment is expected sometime next month. Should the court uphold the Missouri law, the impact of Roe v. Wade will be seriously diminished or even negated. Among the millions of Americans waiting anxiously for the decision is Norma McCorvey—also known as Jane Roe.

One clear, breezy evening in Dallas, McCorvey nervously paces a hotel room. Her anxiety is understandable: An acquaintance is cuing up a videotape of Roe vs. Wade, the made-for-television movie based on Norma's hard-knocks life. The two-hour production, broadcast on NBC this Monday (May 15), tells of the unwanted pregnancy that sparked one of the most controversial cases in U.S. history. Perched on a bench, the small-boned, volatile Norma leans forward as the tape begins.

"That's my necklace! That's my headband!" she shrieks as the camera closes in on Holly Hunter. The actress, who plays "Jane Roe" in the movie, is working as a carnival barker and is adorned with the personal totems that Norma loaned her when the two met in February. McCorvey, 41, takes a quick drag on her cigarette and watches Hunter finish her carny pitch and stride to a pay phone. Struggling to tell her mother the painful news, the actress lays it flat out. "I'm pregnant," she says bluntly. The words have a terrible resonance for McCorvey, and the screening comes to a halt as she bolts for the bathroom. "She can't handle it," says Connie Gonzales, the strapping woman who has been McCorvey's companion and protector for 18 years.

Within minutes, though, Norma reemerges dry-eyed and ramrod straight. Soon the tape is rolling again. When Hunter's mother says coldly, "You ever use the word 'no'?" her daughter tells her, "Mother, fold it five times and stuff it." Norma is delighted. "I love that line," she crows. A moment later, as she watches "herself rumbling disconsolately home in a pickup truck, she clasps her hand over her mouth to keep from crying out loud. Afterward, however, she snaps to. Onscreen, a doctor refuses to give Hunter an abortion. "Bastard!" says Norma.

These days, Norma McCorvey is living that scene over and over, offering up her own story in hopes that, somehow, her recollections might stave off reversal of what she calls "my law"—the Supreme Court decision Roe v. Wade and the dozens of state statutes supported by it. She has shed the Jane Roe pseudonym that shielded her privacy when lawyers Sarah Weddington and Linda Coffee won her case in 1973. Says McCorvey, who works now cleaning houses: "I'm out of the closet, and I'm staying out." As she has discovered, life on the outside can be chilly indeed. Last month the modest Dallas bungalow she shares with Connie was peppered with shotgun blasts in a predawn attack, shattering a window and a glass door. Since then, she and Connie have lived on the move, staying with friends and searching for a new home.

In spite of the trauma, the diminutive McCorvey—known as Pixie—is not about to give up. "My life has never been ideal," she says. "But I've always been a scrapper. Whether I was right or wrong, I was always right in my mind."

The daughter of a waitress and an Army enlisted man who divorced when she was 13, Norma Nelson became a rebel early on. Living in Dallas with an older brother and a mother with whom she often fought, she dropped out of high school at 16. Before she was 17, she had wed 24-year-old Woody McCorvey, a twice-divorced sheet-metal worker whom she had known only six weeks.

Not bothering with birth control, the new Mrs. McCorvey became pregnant shortly after the two had settled in El Monte, Calif. In a burst of joy, she spent $11 on a Chef Boy-Ar-Dee dinner, some hamburger meat and a red-and-white plastic tablecloth. "I'm fixing this big spaghetti dinner, had a candle on the table, trying to make it real romantic so I could let him know I was going to have a baby," she remembers. "When he came home, I said, 'I have some great news for you.' I was real excited, waiting for him to hug and kiss me." Since neither of his previous wives had ever become pregnant, Woody wrongly assumed that he was infertile—and that his child-bride had been running around. "He turned and said to me, 'You're a bitch. You've been sleeping with someone else."

"And then he hit me," says Norma, "from the kitchenette clear into the living room." After her husband left the house, she changed the locks, sold what she could and flew back to Texas. With nowhere else to go, she moved in with her mother, Mildred, and worked in a bar until her daughter was born on May 25, 1965. Norma and Mildred quarreled over the child, whom Norma identifies only as "Cheryl." Mildred assumed custody of the tot, and Norma hit the road.

From that moment, Norma became a drifter. Her life turned into a blur of odd jobs and brief relationships. In 1966 she found herself pregnant again—this time by a man she will identify only as "Joe." He wanted the child, and she did not, but "I never thought about aborting," she says. They agreed that Joe would adopt the baby, and Norma turned it over to him shortly after delivery, without ever even learning its sex. She has since lost track of both father and child. Still caroming from job to job, she says she simply never thought about taking steps to prevent another unwanted pregnancy. In 1969 she found that she had conceived yet again; the father, she says, was a man she had dated just four months.

This pregnancy, however, would not be like the others. She had given up two children already, and no one, least of all Norma, wanted this baby. Sitting in a gynecologist's office, she told two other women she really wanted an abortion. "They were shocked," she says. "But one said, 'Just tell the doctor you were raped.' I thought that was a good idea." The gynecologist turned her away, but friends steered the frightened, furious Norma to an illicit abortion mill. "I was afraid of an illegal abortion," she says. "I had heard horror stories. [Still] I would have gone through with it. But nobody was there. They'd already been busted."

With no money to travel to a state where abortion was then legal, Norma consulted a lawyer who she hoped would help her find a home for the baby she would now have to bear. As it happened, Dallas attorney Henry McCluskey knew Weddington and Coffee, who were looking for a woman willing to serve as a plaintiff in a pro-choice case.

The three met at a pizza parlor when Norma was eight weeks pregnant. Told that any legal decision would come too late to allow her to end her own pregnancy, she was disappointed: "I felt selfish, because I really wanted an abortion," she says. "Sarah asked, 'Would you be willing to take your case to the Supreme Court?' I didn't understand all legal aspects, but I said, 'Yeah, let's go for it.' " Norma's third baby was born in June 1970; she immediately signed adoption papers. She held the child only briefly, when a nurse mistakenly brought it into her hospital room. The nurse quickly snatched the infant back, leaving Norma in tears.

The court case Roe v. Wade dragged on for two years, and the stubborn Norma refused to tell even Connie about it after the two moved in together in 1970. "I didn't trust anyone," she says. "I was afraid that someone would find out who I was. That made it hard for me to get a job, for fear they'd trace my name."

The Supreme Court finally handed down its decision on Jan. 22, 1973. "I was happy we had won," Norma says. "But I was sad and angry because I had been cheated out of an abortion. Then I realized that there were other women coming after me who would have complete control over their own bodies."

For years Norma derived no other solace from her victory. Although she finally told the truth about her role in the case to the incredulous Connie (whose first response was, "Yeah, sure, Pixie, get outta here"), she was haunted by her secret and unwilling to come forward publicly.

Emotionally, the dam finally broke in 1980 when—infuriated by a newspaper piece claiming that Jane Roe was not only a fictitious name but a nonexistent person—Norma told her story to a sympathetic Dallas TV reporter. From that point forward, she became the victim of egg-throwing vandals and the object of hate mail. But she was proud she had made a commitment to something she believed in. "It's the hardest thing in the world to give up a child," she says. "But what it's all about is choice."

Now there has been a degree of focus in Norma's life. Although her relationship with her mother remains cool, she is close to Cheryl, 23, who has already made her a grandmother. And last year she joined with Texas lawyer Tom Goff and Austin businesswoman Sarah McAllister to launch the Jane Roe Foundation, which will raise funds to help abused women and to promote reproductive-rights education. Underdogs have always been Norma's constituency: During their years together, she and Connie have housed a procession of street kids, abused women and drifters of all types, as well as a succession of stray cats and dogs.

The one thing that Norma wants now, she says, is to find the child she tried to abort 20 years ago. Attorney McCluskey is dead, the adoption papers have been sealed and the prospects look dim. Still, she says, she is trying. "I want to find out what he or she looks like," says Norma. "And I wonder whether they'd like me and what I stand for."

—Michelle Green, Lois Armstrong in Dallas


Sixteen years ago, when the Supreme Court handed down its decision in the case of Roe v. Wade, the plaintiff was jubilant. Like millions of others who supported the right to abortion, the woman known to the court as Jane Roe believed the verdict would mean that American women would never again be forced to carry unwanted pregnancies to term—or to face back-alley abortions that maimed or killed thousands.
Advertisement
Today's Photos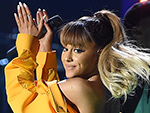 Treat Yourself! 4 Preview Issues
The most buzzed about stars this minute!