People Top 5
LAST UPDATE: Tuesday February 10, 2015 01:10PM EST
PEOPLE Top 5 are the most-viewed stories on the site over the past three days, updated every 60 minutes
Murphy Brown's Michelangelo, Robert Pastorelli, Paints Himself into a Comic Corner


He's also the great deflator of Murphy's power-breakfast persona. When Murphy mentions that she appeared before 30 million people on television one evening, Eldin responds, in his "dese, dem and dose" accent, "Yeah? I won 10 bucks on Lotto." The contrast extends to real life. "Candice and I are a strange combination," says Pastorelli, 34. "She's from a totally different world—and I'm from New Jersey." At this season's wrap party, Robert intercepted a drunk who was making a beeline for Bergen. "I had to rescue her," he says. "I went over and grabbed her and put her behind me. Now she's always talking about how she likes Troy Donahue and Tab Hunter, and I say to her, 'Tab and Troy are all right, but when you're in trouble there's nothing like an old greaser from Jersey.' "

From the factory town of South Edison to be exact, where his father worked for an insurance firm. "I don't want to get on a whole Bruce Springsteen trip here, but the town where I grew up is the backbone of America," says Robert. As a kid he spent a lot of time hanging out on the streets, the railroad tracks, the docks and at the local pool hall. "They would throw me out of school for not going to school," he says. "That's how bright they were." Pastorelli says he always had three dreams: to be a rock star ("I wore a blue suede jacket to grade school"), to become middleweight champion of the world (a goal he dropped after a few amateur bouts convinced him that boxing "hurt too much") and to act.

Still, he was for the most part directionless when he moved to New York City after high school and drifted through a series of odd jobs. Then, in 1974, a near-fatal car accident caused him to reassess his priorities. "Things I thought were so important before didn't mean anything at all," says Pastorelli, who was hospitalized for several months with a collapsed lung and other internal injuries. Once healed, he decided to seriously pursue acting. "I was always a wonderful bull artist," he says. "I thought that if I could just turn it around—the hustle and the con games—I could sell anything." After studying acting for several years, he landed a bit part on Barney Miller, the first of many series guest shots. "I was always the henchman, the shooter, the holdup man," says Pastorelli, who, on Night Court, once portrayed a pimp who beat up Santa Claus.

Aside from Murphy, the woman in Robert's life is Kimberly Rae, 28, whom he met three years ago when she was his cocktail waitress. "A girl with a tray just makes me weak," says Pastorelli. But his biggest commitment may be to his TV character, whom he has contracted to portray for five years. He has no fear that Eldin will complete his task. "When he does, he'll realize he did it all wrong," says Pastorelli. "And then his vision will change."

—Tim Allis, Tina Johnson in Los Angeles


When CBS's Murphy Brown debuted last fall, Candice Bergen, who stars on the show as a big-time TV journalist, put the Secretary of State on hold because Eldin Bernecky, her prospective house painter, had finally called her back. Unfortunately, once she got him, she couldn't get rid of him. In what has become one of TV's more inventive running gags, Eldin virtually moved into Murphy's Washington, D.C., town house and never left. The Da Vinci of Dutch Boy, he spends most of his time fretting about the moral implications of various colors and searching for inspiration. So far Eldin's greatest accomplishment is a mural of the Industrial Revolution on Murphy's kitchen ceiling. But such work—or any work—is rare. "You never see Eldin painting, do you?" observes Robert Pastorelli, the actor who brings Eldin delightfully to life. "Eldin's an artist. He doesn't just paint a wall white. There's a vision there. He sets a scene. He's a painter for all seasons."
Advertisement
Today's Photos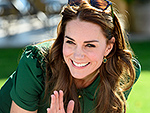 Treat Yourself! 4 Preview Issues
The most buzzed about stars this minute!