People Top 5
LAST UPDATE: Tuesday February 10, 2015 01:10PM EST
PEOPLE Top 5 are the most-viewed stories on the site over the past three days, updated every 60 minutes
With a New Law, Florida Heeds a Child's Plaintive Cry to 911: 'i Shot Her—i Didn't Mean To'


As the little girl lay bleeding, her brother dialed 911: Sobbing, he told the operator, "My sister's dead. My sister's dead. Oh, please, help me," Paramedics arrived minutes later, but by 3:05 P.M. Erin was gone. As a gruesome coda to the tragedy, authorities released a recording of Sean's call, and TV news played the bone-chilling tape over and over: "I shot her. I didn't mean to."

According to the Educational Fund to End Handgun Violence, similar scenes take place in America about once a day. At least 400 unintentional shooting deaths occur annually among children, and gunshot wounds are the fourth leading cause of accidental death for youngsters aged 5 to 14. Summer is the most perilous season; a study sponsored by the Center to Prevent Handgun Violence determined that of 533 shootings in which children were involved, 35 percent occurred during the long school vacation—and 66 percent occurred when kids were in the house alone.

In Florida, those statistics were driven home last month by a wave of accidental shootings that began with Erin's death in Miramar and ended, six days later, in Tampa, where 4-year-old Silvio Pierre was killed when he grabbed a .25 caliber semiautomatic handgun that his father had hidden under an easy chair. The day after Erin was shot, Scott Feltner, 10, was killed in Orlando by a 13-year-old playmate who was showing off his stepfather's pistol. On the following day, in the same city, Evie Lynn Hagan, 4, was paralyzed by a bullet from a handgun that her brother David Lee, 6, discovered in a cupboard. And in Odessa, Geoffrey Diaz, 9, was seriously wounded on June 10 when he and brother Jonathan, 13, were playing alone at home with a revolver that they had retrieved from a chest of drawers.

The state was shaken by the shootings, and the legislature responded on June 20 by passing a controversial law calling for stiff punishment of gun owners whose weapons are used by children to cause death or serious injury. First introduced in 1987 by Rep. Harry Jennings, the bill faced wide opposition. But in the wake of the "infamous seven days of June," as Jennings termed the shootings last month, legislators approved a measure threatening gun owners with as much as five years in prison or a $5,000 fine in cases where their weapons fall into the hands of kids who kill or maim.

The bill's supporters hope that it will compel parents to think about where they store their guns. Others, however, argue that prosecutions will do little but torture those who are already suffering. "More children die by drowning than from gunshot wounds," says Tracey Martin, manager of education and training for the National Rifle Association. "But do we demand that the government ban swimming pools? No, we teach water safety. It's the same with firearms—we need to teach children and adults firearm safety. The NRA's hard-and-fast rule is that guns must be inaccessible to untrained and unauthorized persons. People must realize if they have children in the home, they need to take extra care."

If the Florida shootings are any indication, advocates of gun safety education have a long way to go in terms of preventing deaths like Erin Smith's. And as those who have been touched by such tragedies can testify, there is no punishment that could ever equal the loss of a child.

The last thing that Betty and David Hagan were thinking about when they went to church that evening was the loaded gun in their kitchen cabinet. Betty and David, a carpenter, were far more worried about the family's recent misfortunes. David's business was going badly, the bank had repossessed their house and cars, and his father had suffered a stroke. The congregation of the Lighthouse Tabernacle Church, in northwest Orlando, had just prayed for the couple when the pastor's wife rushed in with the awful news.

While her sister, Shurlene, 12, her brother Paul, 18, and Paul's girlfriend, 15-year-old Vanessa Burdette, were watching TV in the living room, Evie had wandered into the kitchen with David Lee, the brother she idolized. She watched as he climbed up on a counter and onto the refrigerator to open a cupboard. The microwave oven that usually blocked the cabinet had been removed for cleaning, and when David Lee peered inside, he found a loaded revolver that his father had hidden. David pulled out the gun. It discharged, and his sister was hit in the neck. The Hagans arrived as paramedics were loading Evie into the ambulance. David Lee was wandering around in the yard. "He was bewildered," says Betty. "He said, 'Oh, Evie's hurt, she fell.' "

Seventeen days after Evie's accident, the Hagan clan is gathered around her at the Orlando Regional Medical Center. A spirited child with light brown hair, she is propped up, surrounded by balloons and stuffed animals. However, Evie is nearly immobile; she can move her right foot and both shoulders slightly, and her left leg. She breathes only with the help of the respirator connected by a plastic tube in her throat. Says Dr. Mark Swanson, one of her physicians: "Evie will likely be ventilator-dependent for the rest of her life and probably will be bed-and wheelchair-bound with little lower motor function except in her extremities."

Buoyed by their faith, the Hagans are unwilling to accept that prognosis. "I believe she'll walk out of this hospital," says Betty, nuzzling her daughter's cheek. "She gets better every day." In the aftermath, the family is determined to concentrate on Evie's recovery, not on the issues of guilt or blame. "We would have thrown the gun away if we knew the future," Betty says. "But we didn't. And we didn't know we were going to make a mistake by taking down the microwave oven. We know within ourselves that we have done our best." Had the gun-safety bill been in effect before the accident, they say, the tragedy would only have been compounded: "I think it's very unfair," says David Sr. "If they had hauled me off to jail, where would Betty be?"

As it is, the family faces formidable obstacles. They have no medical insurance; Evie's hospital bill has already reached $76,000, and her care could exceed $100,000 a year. A therapist at the hospital has alerted the couple that David Lee may be at risk for emotional problems, and everyone is feeling very fragile. Says David Sr.: 'The other night Shurlene cried for about 10 minutes. I told her the Lord was going to give us all strength, and she just finally went off to sleep. I think eventually we're going to be all right."

It was a shotgun, purchased for hunting and stored away unused for 15 years, that ended the life of Marcia and Garret Jansma's son Joel, 10, on Oct. 16, 1987. That evening, the Jansmas were watching another of their six kids, daughter Julia, now 17, playing in a high school volleyball game. Joel and an 11-year-old playmate were left alone in the family's house in rural Alto, Wis. First the boys played with their toy guns, then they went looking for the real thing. Joel took his friend into his parents' bedroom and retrieved his father's shotgun and shells from a closet. After the weapon was loaded, Joel's friend picked it up, and the gun went off. The blast hit Joel in the head, killing him instantly. "They came and got us out of the auditorium." says Garret, a soft-spoken machine operator, 51, "and told us there was a problem at home."

Eighteen months after the tragedy, the Jansmas' lives are still shadowed by Joel's death. They miss him acutely, of course; he was, they say, an inquisitive kid who loved baseball. The Hardy Boys and The Dukes of Hazzard. Joel's brother Kurt, 21, says, "My dad has been affected a lot. He'll bring Joel's name up and say, 'Joel would have done this,' or 'This wouldn't have happened if Joel had been here.' "

Devout members of the Christian Reformed Church, the Jansmas say faith has sustained them—that, and the support of a close-knit community. Three weeks after Joel's death, Garret and Marcia joined the Compassionate Friends, a therapy group for those who have lost children; there they learned to share the burden of grief and to take comfort in their surviving kids. Says Karen: "We used to not show our feelings. But now we say we love each other, and we hug a lot."

Like others whose children have died in such accidents, the Jansmas have had to wrestle with guilt. "As you work your way through the grieving process, all these things come to you," says Garret. " 'What could we have done to prevent this?' But accidents can't be prevented, because human beings aren't perfect. And I believe that this did not happen by chance: I personally believe not a hair falls from my head without God's will."

William Lee "Buddy" Tipton sees things from a different perspective. In 1960 Tipton, now the 46-year-old pastor of the Central Assembly of God in Vero Beach, Fla., accidentally shot his cousin Mack Cutchins, 15, during a mock duel before a hunting trip. Though the two boys knew better, they often fooled around, pointing unloaded weapons at each other. This time the gun was loaded. Cutchins died, and Tipton spent the next 10 years of his life punishing himself: By the time he graduated from high school, he was an alcoholic. He joined the Navy and was sent to Japan, but he couldn't shake the guilt. "I could be walking the streets and see people and think, 'They know. They know about it,' " he says.

Not until 1969—three years after moving back to Florida with his wife, Mavis—did the tormented Tipton (then a hard-core alcoholic working as a boilermaker) exorcise his demons. Returning to the church he had rejected as a teenager, he found the forgiveness he sought. Says Tipton: "I knew He would not only forgive me for the raunchy life I'd been leading but also for that accident."

Tipton can now talk about Cutchins's death without flinching. "It's therapy," he says. "I use it to counsel people involved in shootings or accidents.... Some hate themselves. They feel everybody hates them. I can say, 'It's happened to me too.' I had to come to grips with the idea that it wasn't somebody else's fault—it was my fault."

For all his torment, Tipton has not turned his back on guns. He is a conservative outdoorsman who keeps a loaded pistol in the bedroom and also has no objection to hunting deer or bobcats. Still, he remembers how negligent boys can be, and he says he wishes his parents had been a bit more vigilant when they handed him his first shotgun.

"They just said, 'Be careful,' " he remembers, "But we were very careless. It's a wonder we hadn't all been killed."

—Michelle Green, Meg Grant in Orlando, Barbara Kleban Mills in Grand Rapids and Cheryl Harrison Miller in Vero Beach


On the sun-drenched afternoon of June 5, a peculiarly American tragedy was played out at the home of Larry and Lee Smith in Miramar, Fla. Their 10-year-old son, Sean, had come home from Sunshine Elementary School with sister Erin, 8, to an empty house. Sometime after 2 P.M., Sean wandered into his parents' bedroom to look for a Nintendo videogame cassette. Rummaging through a dresser drawer, he came upon a loaded .38 caliber pistol. He hefted the gun, pointed it at a window and pulled the trigger. Sean's aim was off, and Erin, who was standing nearby, took the bullet in the chest.
Advertisement
Today's Photos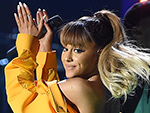 Treat Yourself! 4 Preview Issues
The most buzzed about stars this minute!