People Top 5
LAST UPDATE: Tuesday February 10, 2015 01:10PM EST
PEOPLE Top 5 are the most-viewed stories on the site over the past three days, updated every 60 minutes
Love, Hurt and Money
A Televised Courtroom Battle Takes Public the Private Warfare of William Hurt and Ex-Lover Sandra Jennings
"You're amazing, putting on a show," snaps the witness. "Get your rhythm right."
"You had yours right, pal," cracks the attorney, "when you had Alex, didn't you?"
The witness, stunned, turns to the judge. "You can permit that?" he asks. Then he turns to the attorney. "What you just said is an insult to me, you understand? He's mucking around with the conception of my son, making a perverse, insulting little joke about it. Right now I'm very angry. I'm blocked! I can't hear anything else!"
Sensibly, the judge calls for a recess, just in time for the witness to call out, "Fool!"
The scene may sound like L.A. Law (my rhythm?), but it wasn't. This was real. Yet the sordid domestic drama that unfolded in the New York State Supreme Court building in Manhattan, pitting actor William Hurt against former lover Sandra Jennings, was among TV's biggest sizzlers of the season. The on-camera drama, laced with charges of document shredding, was played out against a backdrop of allegations that included physical abuse and alcoholism. Not since Michelle Triola socked the late Lee Marvin in the landmark palimony trial in 1979 has such private pain made broadcast news.
Former ballerina Jennings, the mother of Hurt's 6-year-old son, Alex, charges that the ties that bound her to Hurt during their 3½year relationship were those of a common-law marriage, an ancient though hazily defined legal concept. They had "a spiritual marriage," Jennings, 32, said in court. "We were married in the eyes of God."
"I never called her my wife," countered Hurt, 39, a former theology major. "The subject never entered my mind. If it had, I would have done something about it."
Jennings claims he did—and that by living with her for live weeks in South Carolina in 1982-83 while filming
The Big Chill
, Hurt legally established a marital relationship. Prosing she had a common-law marriage in South Carolina (one of seven states to recognize it) could be worth Jennings's trouble, since it might entitle her to half his earnings since 1982.
That kind of blood in the water has whetted the appetite of Jennings's attorney, Richard Golub, 46, a shameless self-promoter with two video tapes.
Dancing for Justice
and
He Is My Lawyer
, to his credit. From a 15-room, five-story Manhattan town house fed by dozens of beeping phone lines, Golub, attended by his faithful turbaned Sikh butler, Mr. K, is already gloating over his intended spoils. While taking Hurt's deposition, Golub says he told the actor, "I like you because I'm going to make so much money off you."
His client and her ex may be hurting, but Golub is one happy trouper. The case, he boasts, is "a great commercial. I've done so many millions of trials in closed courtrooms with nobody there and given great summations. All my life I've learned to speak well and choreograph the courtroom—and nobody has ever seen it."
This time everybody did. And what a show he put on. During Day Four, Golub dramatically produced Hurt's onetime personal assistant, Diana Schiebel, as a witness. Schiebel came with a sheaf of Hurt's papers, marked "Personal notes/letters to myself," and testified that after Jennings filed her suit in May 1988, Hurt ordered Schiebel to destroy his financial records and have his house swept for bugging devices. According to Schiebel, Hurt said, " 'Sandy is suing me for divorce. We have to be very careful from now on in everything we say and do because Sandy will be looking for information that can hurt me.' "
Schiebel "was the pits," Lois Smith, Hurt's longtime publicist, said afterward. "We all had to deal with her. When she left, she stole a file of personal papers and tried to hold him up for money. All the papers that she shredded were duplicates. She did not shred any originals." In rebuttal, Schiebel laughs and says, "They're desperate people."
Hurt's
Big Chill
co-stars, Glenn Close, Jeff Goldblum, Kevin Kline and Mary Kay Place, filed affidavits on his behalf, and on Day Five, Hurt's ex-wife, Mary Beth Hurt, took the stand. At the time he requested a divorce in 1982, she said, Hurt told her he had no plans to wed the then pregnant Jennings: "He said he was finished with marriage."
Outside the courtroom, Hurt, now married to 27-year-old Heidi Henderson (daughter of bandleader Skitch Henderson) and expecting a child in early fall, has been resolutely silent about his relationship with Jennings. She, on the other hand, has not. "He just totally took over my life," Jennings said to PEOPLE in a pretrial interview. "He said, 'We are going to spend the rest of our lives together.' " In light of her description of their relationship, one wonders why she wanted to. According to Jennings, Hurt's behavior from the beginning was "overwhelming." She says that after she moved into his New York apartment in the fall of 1981, he became angry when her dancing commitments made it impossible for her to accompany him on a European publicity tour for Body Heat. "He would call me all the time and say that he was jealous because he knew I was probably having affairs," she says. "Real insecure. He has terrible separation anxiety. He said that's because his mother or dad was always leaving."
He also accused her of being a lesbian. "He would say, 'Are you having affairs with your girlfriends?' " But no matter how wild the accusations or how stormy the fights, says Jennings, Hurt was always able to reel her back. "He would say, 'I just love you so much. I did that because I was so jealous. I just did it because I thought you were doing it.' "
In addition, Jennings charges in the interview that Hurt, a heavy drinker at the time, hit her. "He'd have one drink and he'd have a personality change," said Jennings, who alleges that Hurt also abused Mary Beth Hurt and longtime girlfriend Marlee Matlin. "Then when he didn't drink for a couple of days, he'd get violent. I started seeing it, and that's why I started going to Al-Anon meetings. But he was absolutely refusing to talk about it at that time, or consider it."
All the allegations of abuse are denied by Hurt's publicist. But Jennings's claims are backed up by Linda Patrick, Alex's baby-sitter since 1984. Hurt "would get drunk every night on wine and beer," Patrick told PEOPLE before the trial. "I told Sandy I would not go there anymore with Alex because of his drinking."
According to Golub, Jennings had two abortions while living with Hurt, the second because Hurt "was beating her up so much." However, Jennings decided not to terminate the pregnancy that began in the spring of 1982. At the time, she says, Hurt was telling her," 'We don't need to get married. We are married." As I got later into the pregnancy with all my hormones, I had to start believing it because if I didn't, it was just going to be too painful. I needed to feel secure. I believed him and trusted him. I had to. I had a baby coming."
After Alex's birth in January 1983, Hurt and Jennings's relationship became ever more tattered; they wrangled over drafts of proposed pre-nuptial agreements and sought help from a marriage counselor. On an August night in 1984, during his starring Broadway role in David Mamet's Hurlyburly, says Jennings, Hurt did not come home until the following morning. "I was furious with him. He said, 'You don't understand. I've been with my brother all night. He was trying to commit suicide.' I said, 'Oh, my God, I'm so sorry.' I put him to bed and took care of him. Then I got a call from a friend of a friend who had been at a party with Bill the night before, and Bill had left with two women. He said that the friend was lying. Then another friend confirmed the story. It was all a lie. He still couldn't be honest with me. So I called him at the theater and said, 'That's it. It's over.' "
Not quite. Although the couple separated, Hurt bought a Manhattan apartment (in his name) for Jennings and Alex and agreed to pay Jennings a total of $65,000 a year in cash and credit card bills. The arrangement worked well until the spring of 1988. "Suddenly [as of] a year ago, I have to send him receipts and write down everything that I buy and who it was for," says Jennings. "He's totally dehumanized me.
"I want Alex and myself to live in a comparable life-style to Bill. He lives in a fantastic life-style. I never wanted a lot. I'm not greedy. I've tried to settle with him for very little. I was there for him for 3½ years, supported him, took care of him, did everything for him. I did his laundry. Then we split up, and instead of allowing me my security and my freedom, he's used money to manipulate me."
"In the long run, yes, he took care of them financially," says Hurt's younger brother Jim, 38, an investor living in Vermont. "But he always kept Sandra guessing as to when the payment would come in. This attitude of keeping her twisting in the wind, guessing about it all the time, is what did most of the damage. Sandra never was a gold digger, and he is not a bastard. Even if he has been a bastard at times, it's not his basic nature.
"If Sandra's relationship with Bill had been healthier, if he'd shown her more courtesy over the years," Jim continues, "then there wouldn't be such bitterness now. He treats her almost like she's the baby-sitter. Deep down inside, Bill is a very good guy, but his fame has made him paranoid over questions of control. After I his role in 1980's Altered States, his drinking problem became very bad, and continued to be very bad for a long time. In the last few years, he's dried out and is trying to get the better of his problem."
"The important thing," says Glenn Close, "is that Bill is really doing something about it. He's seeking support, and he's passionate about it, and for that reason he has my deepest respect. He's in great shape, the best he's ever been in. I think he's actually quite a different person."
A decision in Hurt's case is expected within 90 days, and then will come the appeals. As his parents continue their legal battle, Alex is spending weekends with his father at his Sneden's Landing, N.Y., house. "They swim, do some runs together. They went to the movies last Saturday," says Hurt's publicist Lois Smith. Asked if the little boy is being affected by the grown-up wars swirling around him, she simply answers, "How could he not be?"
Both Hurt and Jennings "have been foolish in the way they went about having a child," says Jim Hurt. "And that led to this disaster. I see it as a tragedy. Sandra is now in the hands of a cutup artist I meaning Golub], and Bill is still living through some kind of childhood pain, a sense of rejection that has always colored his life."
That assessment, if accurate, means that while some may profit from this very public affair, there will scarcely be any winners. "I'll be litigating this when I'm 50," says attorney Golub, with barely-concealed glee. "This case will be around a long time."
—Reported by Vieloria Balfour, Kristin McMurran and Robin Micheli
Contributors:
Victoria Balfour,
Kristin McMurran,
Robin Micheli.
Advertisement
Today's Photos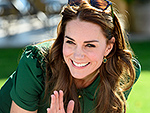 Treat Yourself! 4 Preview Issues
The most buzzed about stars this minute!