People Top 5
LAST UPDATE: Tuesday February 10, 2015 01:10PM EST
PEOPLE Top 5 are the most-viewed stories on the site over the past three days, updated every 60 minutes
Make No Bones About It, Sue Grafton's Detective Heroine Is a Real Pistol


Grafton's first mystery, 'A' Is for Alibi, in which a philandering husband is done in by oleander, came out in 1982 and introduced Grafton's endearingly sardonic female private eye, Kinsey Millhone. It has been followed by 'B' Is for Burglar, 'C Is for Corpse and so on through the alphabet because "it seemed like a catchy way of keeping readers." Last May 'F' Is for Fugitive rolled into bookstores with a 100,000 first printing (impressive for a mystery), a $100,000 promotion budget and glowing advance word. "Raymond Chandler probably wouldn't hesitate to give the Good Crime Solving Seal of Approval to any of [Grafton's] six investigations into the simple art of murder," says the New York Times reviewer, praising it for its "heart-pounding, totally mesmerizing suspense."

At 49, Grafton is perhaps the best of the new breed of female mystery writers, who are considered the hottest segment of the market. Though peers like Martha Grimes and Sara Paretsky may rival her in plot, Grafton's special appeal is the characterization of her heroine. Private eye Millhone is California casual—a 32-year-old divorcee who lives in a one-room "bachelorette" in Santa Teresa (read Santa Barbara), drives a beat-up old VW, eats olive-pimento cheese spread on whole wheat toast and cuts her own hair with nail-scissors. She's got a foul mouth and a wry, descriptive eye. ("She wore a pale-yellow sweater about the hue of certain urine samples I've seen where the prognosis isn't keen," says Kinsey about a character.) When she's not out jogging or figuring out whodunit, Millhone hangs out at Rosie's bar—"the sort of place where you look to see if the chair needs brushing off before you sit down."

To male readers, who make up about a third of Grafton's audience, Kinsey is tough yet unthreatening. To women she's sassy and down-to-earth. To her creator she's a gratifying alter ego. "Kinsey's the person I would have been if I had not married young and had children," explains Grafton, a mother of three and a grandmother. "We have the same sensibilities, though we have different biographies. I'll always be the mother-in-law who smokes a little dope and says 'f—-.' " Of course, "there are differences. I would like to think I'm as independent as she is, but probably not," says Grafton.

Naturally, Grafton frets a good deal about her character and is constantly refining Kinsey. 'I think she's more mellow now," Grafton says. "At first there was some anger and aggression in her." There was also a flirtatiousness that some of Grafton's fans felt should be advanced to the next step. 'I get letters saying she is entitled to a sex life, but I don't want to bog the story down with an affair," says Grafton. 'I've decided she'll keep her guard and her underpants up."

Grafton may have inherited her taste for suspense from her father, C.W. Grafton, a Louisville attorney who wrote four books, including the well-known mystery Beyond a Reasonable Doubt. Both her father and her mother, a high school chemistry teacher, encouraged Sue to read and refused to censor her tastes. "When all the girls in the neighborhood were reading Nancy Drew, I was reading Mickey Spillane, which is why I have a trashy mouth," says Grafton.

Grafton married during her sophomore year in college and gave birth to a daughter, Leslie, one year later. Soon after Grafton graduated from the University of Louisville in 1961, she divorced her first husband, remarried and moved to California. (Determined to put the past behind her, she refuses to name or discuss her first two spouses.) During her second marriage, she gave birth to a son, Jay, and another daughter, Jamie. She also published two novels. The breakup of her second marriage and the ensuing six-year custody wrangle taught her some tough lessons. "I learned how to fight," says Grafton. "Now I would go for the jugular and hire the nastiest, most expensive attorney and one who doesn't have a lot of scruples." Still, she says, "I get along great with my kids." (Leslie, 29, runs a VCR shop with her husband; Jay, 28, is trying to break into films; and Jamie, 23, is a college art major.)

Married for the third time in 1978 to Steve Humphrey, a writer 11 years her junior, Grafton seems finally to have achieved domestic tranquillity. She and Humphrey have side-by-side computers in their Spanish-stucco house in Santa Barbara and sometimes collaborate on TV screenplays. "We have our share of clashes," says Humphrey, who admits jokingly to some fear of crossing his wife. "You never know about these mystery writers. I worry about that 'boating accident.' "

But Grafton's interest in homicide is now strictly professional. She maintains an impressive library of books about toxicology, forensics and fingerprinting and has taken courses in marksmanship and self-defense. "Mysteries," she says, "define my life." And she's only up to the letter 'F.' Does she worry about exhausting the alphabet? " 'Z' will be for zero,' " Grafton promises. "And then I'm doing numbers."

—Andrea Chambers, David Hutchings in Santa Barbara


The sweet smell of oleander outside her window in Santa Barbara, Calif., was Sue Grafton's first inspiration. It was the late 70s, and she was embroiled with her ex-husband in a custody fight so bitter that she lay awake at night plotting his murder. Why not simply fill his antihistamine capsules with a powder made from the poisonous leaves of the local shrub? she fantasized. That way she wouldn't need to arouse suspicion by buying rat poison in a town with no rats. And she wouldn't have to mess around with a gun or butcher knife. But, says Grafton, who was then working as a screenwriter, "I'm such a nut about authority, I knew I couldn't pull it off. So I decided to just put this in a book and get paid for it." Seven years and five successful books later, she adds," I should have sent that man a gift copy."
Advertisement
Today's Photos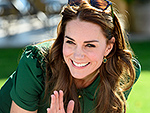 Treat Yourself! 4 Preview Issues
The most buzzed about stars this minute!