People Top 5
LAST UPDATE: Tuesday February 10, 2015 01:10PM EST
PEOPLE Top 5 are the most-viewed stories on the site over the past three days, updated every 60 minutes
Unimpressed by the Freedom to Burn Old Glory, Joey Johnson Still Wants a Revolution


Though his fears may be exaggerated, Johnson is not mistaken in thinking that many of his fellow Americans are less than enamored of him. The Supreme Court's controversial 5-to-4 decision that Johnson's freedom of speech includes even burning the flag has touched off a political firestorm. While civil libertarians hailed the decision, veterans across the country were outraged, and so was much of Washington, D.C. The Senate overwhelmingly passed a resolution expressing its "profound disappointment," and several congressmen vowed to press for a constitutional amendment to make flag desecration a criminal offense. Joining the hue and cry, President Bush announced his support for an amendment to circumvent the court ruling, which he said left him "very, very troubled."

For Joey Johnson, 32, an avowed communist who considers the Hag "a symbol of oppression, international murder and plunder," America represents anything but a land of opportunity. Fond of lacing his conversation with inflammatory rhetoric, he describes the U.S. as a "sick and dying empire." Nonetheless, he can be cordial and surprisingly soft-spoken. Dressed in blue jeans, a red T-shirt and a bandanna draped loosely around his neck, he quietly greets a visitor with a black-power handshake. And while eager to tell the story of his discontent, he reveals few details about his immediate family, fearing they might suffer retribution for his acts.

Born in Richmond, Ind., he grew up in a poor, racially mixed neighborhood. When he was only 2, Johnson says, his father was jailed for theft and then spent the next several years in and out of prison. His mother, Sally, whom Johnson describes as a "longtime rebel" and a supporter of the civil rights movement in the early '60s, married a staff sergeant in the U.S. Army. "He wasn't a gung ho patriot," says Johnson, "but he knew who buttered his toast." The family moved to a U.S. military base in West Germany in 1969—when the Vietnam War was at its height—and Johnson, then 12, began hanging out with soldiers as he peddled the military newspaper Stars and Stripes. "Not too many GI's wanted the paper, but we'd end up rapping about the war," he recalls. He was infected, he says, by the growing radicalism in the ranks, particularly among black draftees.

After the family's return to the States in 1971, Johnson and his two brothers were shunted from one military base to another before settling in Tampa a year later. In 1973 he dropped out of high school and signed on with the Merchant Marine. During trips to Panama and Mexico, he says, he was appalled to see "U.S. corporations, the military [presence], Kentucky Fried Chickens and Dairy Queens. I realized how pervasive an octopus America is, with its tentacles everywhere. So much wealth and power. I hated the whole setup."

Resettling in Tampa in 1976, Johnson was recruited by the Revolutionary Communist Youth Brigade, a Maoist organization seeking to overthrow the U.S. government. "They represented people on the very bottom of society, people for whom the American dream has become a nightmare," he says. An itinerant demonstrator ever since, he has joined protests against the Ku Klux Klan in Georgia, the deployment of U.S. cruise missiles in West Germany and the mass detention of illegal Latin American immigrants in southern Texas. He has been arrested more than 20 times.

The incident in Dallas was the crowning moment in his career as a protester. Denouncing Ronald Reagan and his "new patriotism," Johnson joined some 100 fellow demonstrators on a rampage through several corporate offices, spray-painting obscenities and overturning ashtrays before collapsing on the floor as part of a melodramatic "die-in." He staged the coup de grace outside City Hall, when a flag was doused with lighter fluid and set afire. "America, the red, white and blue, we spit on you," chanted the crowd. Johnson sneers at the memory of being hauled off by police. "Thousands of flags, and one got burned," he says. "This is a threat?"

It was to bystander Daniel Walker. A West Point graduate and Korean War veteran, he fought back tears as he watched the flag turn to glowing embers on the sidewalk, then quietly gathered up the ashes. Later he buried the remains in his backyard in Fort Worth. Walker, now 61, says the Supreme Court decision "makes me sick. I hate what [Johnson] did. I can't help but think of all the people who have paid such a high price for the flag and the freedom it represents."

Johnson has no room for such sentiments. Convicted in 1984 of violating a Texas law against flag desecration and sentenced to a year in prison, he worked in a Houston warehouse while lawyers appealed his case. He now lives in a tenement building in New York's South Bronx and is unemployed, relying on the generosity of friends. He chats on the phone frequently with his mother, who attended the Supreme Court hearing last March as a gesture of support. Johnson is still an active member of the Youth Brigade, distributing the group's Red Flag magazine, going on occasional speaking tours and vowing to keep up his revolutionary struggle. "The Supreme Court decision does not in any way indicate the government is backing off from forcing the flag on people. They just don't want to look too dictatorial in the way they do it," he says. "I'm not going to say truth and justice prevailed here."

—David Grogan, Kent Demaret in Dallas and Bob Stewart in Las Cruces


For a man who had just made legal history, Gregory "Joey" Johnson didn't seem very happy. A rally was scheduled to celebrate the Supreme Court's decision that Johnson had been within his rights when he put a match to the Stars and Stripes during a demonstration at the 1984 Republican Convention in Dallas. But Johnson—hunkered down in the offices of a human rights organization in downtown New York City—wasn't planning to attend. Indeed, he won't even go to the bathroom alone these days, fearing a "Rambo maniac" might be lurking in the hallway to rough him up or rub him out. "I have to take precautions," he says. "The government could set me up and have some outraged citizen come down on me in a way the Supreme Court wasn't able to do."
Advertisement
Today's Photos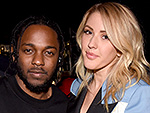 Treat Yourself! 4 Preview Issues
The most buzzed about stars this minute!