People Top 5
LAST UPDATE: Tuesday February 10, 2015 01:10PM EST
PEOPLE Top 5 are the most-viewed stories on the site over the past three days, updated every 60 minutes
With Max Headroom Behind Him, Matt Frewer Mad-Libs Through Doctor, Doctor and a Smash Film


Life, on the other hand, is chock full these days for the kinetically deadpan actor best known—until lately—as the pre-prosthetic face of TV's favorite stuttering veejay and Coke pitchman, Max Headroom. Frewer has taken a right-angle turn to play Big Russ Thompson, Rick Moranis's oafish neighbor in Honey, I Shrunk the Kids, which earned Disney its biggest opening weekend take at the box office in history—$14 million. "It beat Three Men and a Baby, Good Morning, Vietnam, Down and Out in Beverly Hills and Son of Flubber!" says Frewer delightedly. "And it was up against the Flying Rodent!" (Probably better known as Batman.) That's just the half of it. Frewer's latest TV project, Doctor, Doctor, has critics howling through its crackpot comic sketches. The limited-run CBS series (the last episode airs Monday, July 24) stars Frewer as Dr. Mike Stratford, a madcap medical man in a clinic of straitlaced yup-ster MDs. More than his other roles, Stratford reflects the ricocheting, manic wit that has earned Frewer, 31, valid comparisons with Robin Williams. "The producers told me early on, 'Anytime you want to ad-lib or improvise, go to it,' " he says. "That's an unusual situation to get into in TV. With Max, if I wanted to change punctuation, I practically had to phone it in in advance."

Such constraints are alien to Frewer's naturally chaotic state. He seems barely able to sit in his chair, as though the very potential for stillness makes him itch. "I'm definitely twitchy," he admits, bobbing his head and shifting position. "But I'm better at focusing my energy now. When I was younger, I didn't cope as well with juggling a lot of different things. Now I feel more at home in my skin." Fact is, Frewer loves relaxing. "My wife and I have a new hobby," he says, looking out over the canal below the patio. "Every morning when the tide comes in, we watch little feces float down, and at the end of the day we watch them float up. "

Eliminated matter is something of a theme for Frewer. Never mind the chat about the "stereo poops" his and actress wife Amanda Hillwood's twin bearded collies leave around the house, or about the "wee-wee pads" that are supposed to house-train the dogs. Ask him about proposing to Amanda, 32. "I was walking along the street, looking down on the ground, and I almost stepped in a pile of dog poo," he says. "And instead of going 'Whoooa!' I said, 'Will you marry me?' I can actually thank a dog with bowel problems for my being married."

Psychiatrists would have to listen for hours to find an explanation for Frewer's scatology. Could it come from his father? Dad, after all, probably heard plenty of bathroom jokes as a pro hockey player for the Toronto Maple Leafs, then as an officer in the Navy. Capt. Fred Frewer and Gill, a housewife, moved their family (Matt's the second youngest of five) from Washington, D.C., to Ontario, Canada, when Matt was 3 weeks old. Matt's plans to follow in his father's skating steps fell through after a high school leg injury. Ditching thoughts of college, he left for England to study acting. After three years at the Bristol Old Vic Theatre School, he went on to perform several Shakespeare roles with various British repertory companies. By 1984, Matt had tired of the straight and serious and decided to market a new image. He printed up glossies of himself glaring maniacally into the camera while sitting on the toilet (there it is again!) and made up a résumé for his fictitious alter ego, Claude Pissoir (and again!), an actor "from not so gay Paree, where only the river is Seine."

"I just wanted to shake things up a bit," says Frewer. "I was feeling coltish—a song in my heart and wet hay on my breath." He answered auditions as Pissoir "dressed like Gérard Depardieu in an undershirt, chain-smoking." Nobody bit. "Some people would say, 'Who is this jerk?' " Others would say, 'Who is this jerk?' " Luckily, the Max Headroom opportunity came along shortly thereafter, providing Frewer with another "vehicle to put my own stuff into."

In 1987 Matt brought Max to Los Angeles—nearly 6,000 miles away from Amanda. The couple had met five years earlier when both were acting unknowns handled by the same agent, and married two years later. By the time Matt was established as Max, Amanda was making a name for herself with a BBC series, so they began two years of intercontinental commutes and calls. "The phone bills were huge," she says. "The most outrageous was $5,000 for three months. I thought we'd go bust if we carried on like that." Fortunately her series ended, and last February, Amanda moved to L.A.

"It's really neat," says Frewer of the novelty of living with his wife. While Amanda hopes to transplant her career and Matt waits for the prognosis on Doctor, Doctor (it may be picked up as a mid-season replacement this fall), the couple are collaborating on a sequel to The Fez Brothers, a children's book they wrote in 1985. The Fez Brothers in Hollywood'will have the protagonists—whom Frewer describes as "two wayward Moroccans who leave the doldrums of Casablanca for the bright lights of London and find overnight pop stardom"—getting jobs as hot-tub cleaners in LaLa Land. Maybe in the next installment, the boys will turn their attention to tidying up that canal.

—Margot Dougherty, Michael Alexander in Los Angeles


Matt Frewer is sitting in a lawn chair on the back patio of his new Marina del Rey house, luxuriating in the space he can call home. "It's peaceful," he says. Besides, in his mecca within Smog City, "it's nice not to bump into what you breathe." The inside of the modern three-bedroom house provides a similar freedom of movement. Discounting an Oriental rug and the previous tenants' curtains, which, Frewer notes, "you could probably make a burlap nightie out of," the decor is, in its owner's words, "kind of minimalist, kind of Japanese, kind of barren."
Advertisement
Today's Photos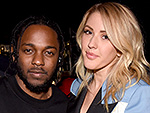 Treat Yourself! 4 Preview Issues
The most buzzed about stars this minute!