People Top 5
LAST UPDATE: Tuesday February 10, 2015 01:10PM EST
PEOPLE Top 5 are the most-viewed stories on the site over the past three days, updated every 60 minutes
Frustrated Grand Jurors Say It Was No Accident Ted Kennedy Got Off Easy


It was 20 years ago, on the hot, humid night of July 18, 1969, that Kennedy's black Oldsmobile hurtled off the bridge, the car's momentum carrying it 23 feet before it sank upside down in six feet of swirling, dark water. Kennedy somehow got out of the car; Kopechne did not. Kennedy did not report the accident until some nine hours later. Why he did not, and exactly what happened that night, has never been adequately explained. And the passage of time has only increased the bitterness of those who feel the truth was hidden. Some of them have begun to speak out. "It was a cover-up," says Leslie Leland, foreman of the grand jury that considered the case. "All [the authorities] were concerned about was protecting Kennedy."

Kopechne, an attractive, blond 28-year-old, had been at a party with five other young women—all veterans of Robert Kennedy's 1968 presidential campaign—and Ted Kennedy and five other men. She and Kennedy apparently left some time before midnight. In the written statement he gave to police the next day, Kennedy claimed they had been driving to the ferry that crosses the channel to Edgartown on Martha's Vineyard when he made a wrong turn off the paved highway and down the dirt road to Dike Bridge. He said he dived repeatedly to try to save Mary Jo, but then left the scene "exhausted and in a state of shock." He said he walked the mile and a quarter back to the cottage where the party was still on and "asked for someone" to take him to Edgartown. "When I fully realized what had happened this morning," he wrote, "I immediately contacted the police."

Six days later, in a nationally televised speech, Kennedy changed his account. This time he made no mention of asking someone at the party to take him to Edgartown. He said instead that he had taken his friends Joe Gargan and Paul Markham and returned to the bridge. After they too were unable to extricate Kopechne, Kennedy said, they drove him to the ferry dock, where he dived into the channel and swam the 250 yards to Edgartown. "All kinds of scrambled thoughts" went through his mind, he said, including "whether there was some justifiable reason for me to doubt what had happened and to delay my report and whether somehow the awful weight of this incredible incident might in some way pass from my shoulders."

On the day of the speech, Kennedy had pleaded guilty to leaving the scene of an accident and had received a two-month suspended sentence. After an inquest held the following January, Edgartown District Court Judge James A. Boyle concluded that there was probable cause to believe Kennedy's negligent driving had "contributed to the death of Mary Jo Kopechne," but Dukes County District Attorney Edmund S. Dinis chose not to seek the manslaughter indictment that such a finding might have supported.

Kennedy never explained how he could have mistakenly taken a sharp right turn off the island's only paved road onto a dirt road. Nor why he walked past four houses without bothering to call for help. Nor why he put on dry clothes and exchanged pleasantries with the desk clerk at his motel in Edgartown at 2 in the morning.

Leland would still like to hear the answers to those questions. The Vineyard Haven pharmacist, now 49, was the Dukes County grand jury foreman who requested in March 1970 that the jury be convened to investigate Kopechne's death. "We weren't out to get Kennedy," he says. "We just wanted to get to the truth." But, Leland says, the grand jurors were never allowed to investigate. The grand jury sought to subpoena all the key witnesses, including Gargan, Markham and the women who had attended the party. The then-District Attorney Dinis "told us that we couldn't subpoena them because they'd already testified at the inquest," Leland recalls. (In fact, a grand jury is legally empowered to subpoena anyone it wants.) Denied access to witnesses, the grand jury asked to at least see the transcript of their testimony at the inquest. But this request was denied by the judge supervising the grand jury session. "I was dejected," Leland recalls. "We had tried to do our job, to get at the truth, but we couldn't." With virtually no evidence to go on, the jury took no action. "I felt I had been set up by the D.A. so that they could claim there was a grand jury investigation," says Leland. "We had been used."

"There was definitely a cover-up. We were all madder than hell that we couldn't subpoena anyone we wanted—our hands were tied," says another grand juror, Lloyd Mayhew, 68, a retired New England Telephone Company employee. "So many things bothered me; they still do. One of them is that within 100 yards of the Dike Bridge is a summer cottage. The lights were on, and there was a phone. Kennedy walked right by it. I don't know what kind of a man would do that."

Kennedy's failure to seek help immediately may have cost Kopechne her life. It took only 20 minutes for John Farrar, head of search and rescue for the Edgartown volunteer fire department, to reach the scene once he was notified—at 8:25 the next morning. Donning scuba gear, Farrar found the body of Kopechne in the overturned car, her hands clasping the backseat, her face turned upward to the footwell above her. "It looked as if she were holding herself up to get a last breath of air," says Farrar, 52, the manager of a burglar-alarm store. "It was a consciously assumed position." Farrar believes the car had contained an air pocket, and that Kopechne "lived for at least two hours down there." But Farrar says he was never given a chance at the inquest to explain what he saw. "I was told outright by the D.A.'s office that I would not be allowed to testify on how long Kopechne was alive in the car. They were not interested in the least in anything that would hurt Ted Kennedy."

Joseph Kopechne, Mary Jo's father, believes that from the moment of the accident, Kennedy himself was interested primarily in rescuing his career. "He was worried about himself, not about Mary Jo," Kopechne, 76, recently told Ladies' Home Journal. (Indeed, Gargan told Leo Damore, author of Senatorial Privilege: The Chappaquiddick Cover-up, that Kennedy wanted to say Kopechne had driven off alone in the car, but Gargan convinced him the story wouldn't hold up.) Added Mary Jo's mother, Gwen, 71: "I don't believe anything I've heard so far. I want him to tell me what happened."

Although the Boston Herald has called for a new official probe into possible perjury and obstruction of justice, Kennedy is not likely to provide any revelations. "There was a full and complete investigation by the authorities," he said in a statement released by his office last month. "I have told everything I know about the accident."

—James S. Kunen, Dirk Mathison on Martha's Vineyard, S. Avery Brown in Boston, Tom Nugent in Washington


The Dike Bridge on Chappaquiddick Island stands rotting and unused, blocked by a chain-link fence. Signs warn that the old wooden planks are no longer safe for passage. The 81-foot-long, 10½-foot-wide bridge was never an important thoroughfare; it crosses a salt pond to a secluded beach. Yet it still draws picture-taking tourists who occasionally tear off pieces of the decaying wood as macabre souvenirs. For Dike Bridge marked the end of the road for Sen. Ted Kennedy's presidential chances, and the end of life for a young woman named Mary Jo Kopechne.
Advertisement
Today's Photos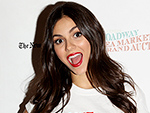 Treat Yourself! 4 Preview Issues
The most buzzed about stars this minute!