People Top 5
LAST UPDATE: Tuesday February 10, 2015 01:10PM EST
PEOPLE Top 5 are the most-viewed stories on the site over the past three days, updated every 60 minutes
In Time Flies When You're Alive, Actor Paul Linke Turns the Last Years of His Wife's Life into Art


Time Flies evolved from the 15-minute eulogy Linke delivered at Francesca's memorial service. "All of a sudden all these people were laughing," says Linke, 41, who is best known for his role as officer Artie Grossman on the NBC series CHiPs. "All the tension was gone."

Tension and pain had been constant companions of the Linke family—Paul, Francesca (known since childhood as Chex) and their two young sons, Jasper, 9, and Ryan, 7—ever since 1984, when Francesca discovered a lump in her breast. Unfortunately it was a discovery she kept from doctors for almost a year. "Every night she's examining herself," says Linke, sitting in the dining room of the family's two-bedroom Cape Cod-style home in Mar Vista, Calif. "I'm looking at her and saying, 'Why don't you go to a doctor?' I finally said, 'Chex, when are you going to relate to this?' "

Ironically, the impetus for Chex to start understanding was the discovery that her mother, Barbara, had just been diagnosed with breast cancer and was about to undergo surgery. When Chex flew back East to be with her mother, who doctors say has recovered completely, she had an examination; later tests revealed a malignancy. Within weeks of returning to L.A., Chex, then 35, underwent a radical mastectomy.

Doctors' advice that Francesca follow up with chemotherapy was rejected. A believer in holistic medicine, a follower of a macrobiotic diet and a staunch proponent of organic gardening, Chex believed she could cure herself via laetrile, colonics, herb beverages, greens and grains. "She wasn't some blind, new-age, silly goose," says her sister Maggie Draper, 36. "But her beliefs were different. She believed you don't throw away parts of your body. You heal them."

In the middle of her unorthodox treatments, Chex became pregnant with the couple's third child. Although doctors weren't sure she'd carry to term, Chex delivered Rosie as she had Jasper and Ryan—at home on the bedroom floor, just a year and a day before she died.

As Chex's condition steadily worsened—when she did finally consider chemotherapy, doctors said it was too late—the Linkes' marriage became more and more a solid and sustaining force. "I like to think that as the cancer developed and the disease grew, our relationship grew," says Paul. "The sicker she got, the closer we became."

Not that the two were ever far apart. Paul and Francesca met at a Laurel Canyon party in 1976 and married two years later on the beach. "I can think of maybe twice in our 10 years together when I got really mad at her and would yell," says Linke. There were more occasions for tears than tantrums. Even when Paul was hoping against hope that Chex would pull through, there were moments when her death already seemed inevitable. At Christmas in 1985, Paul sat with Rosie on his lap, watching Jasper and Chex select and hang ornaments. "I started to cry," he says. "I didn't want any of them to know. But as much as I knew when I met her that I was going to marry her, there was a part of me that knew this was the last Christmas we were going to have with the five of us. The feeling was just so obvious."

In Chex's last weeks, the Linkes spent much time talking. "I must stress the humor," says Linke. "We laughed the whole way. I remember holding each other, both of us crying, and then we'd start laughing because it was so intense—just laughing at how much we were crying."

When Chex died on March 27, 1986, at home on a waterbed, it was almost a relief, admits Paul. "I really have to liken it to the birth of the kids. I used to say to Francesca, 'Here we are working our asses off, and I feel like we're ready to have a kid, but really what we're going to do is lose you.' "

But relief quickly gave way to denial and anguish. "There I was, a single dad with the kids," says Linke. "I remember lying in bed and thinking, 'Chex is just in the bathroom.' I remember I actually said one night, 'All right, Chex, the joke is over. You can come out now.' " It was particularly tough for the oldest child, Jasper. "All I could do was hold him," says Paul. "I couldn't say, 'It's going to be okay.' I couldn't say any of that stuff because there was nothing profound to be said."

After Chex's memorial service, friends began encouraging Paul to expand the eulogy, and after a year he sat down and wrote an outline. He spent several months giving partial readings of the work for friends, before opening in October 1987 at Santa Monica's Powerhouse Theatre. An HBO executive saw the play and brought it to the cable network. "We keep death in the closet in this culture," says Paul. "We're all going to go, but you look at anyone around you and they're not going to acknowledge that. Everyone's fear of it keeps us all separate. Hopefully, Time Flies in some small way will close the gap a little bit."

And each time he has performed Time Flies, he has felt a little closer to someone in particular—he can feel Chex's presence. "I swear to God she looks down and just smiles," he says. "I think she's got to be getting the biggest kick out of this."

—Joanne Kaufman, Kristina Johnson in Los Angeles


True, actor Paul Linke is featured in one of the big summer hits, Parenthood, but it isn't his role as Dianne Wiest's lover that's getting him attention. Rather it's his remarkable one-man show, Time Flies When You're Alive, now running on HBO. A poignant memoir of his wife, Francesca, who died of cancer three years ago at age 37, the tribute has been praised by critics and even by Linke's father-in-law. "It's very moving and was very upsetting to me at first," says artist William Draper, who has painted portraits of Nixon and JFK.
Advertisement
Today's Photos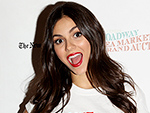 Treat Yourself! 4 Preview Issues
The most buzzed about stars this minute!