People Top 5
LAST UPDATE: Tuesday February 10, 2015 01:10PM EST
PEOPLE Top 5 are the most-viewed stories on the site over the past three days, updated every 60 minutes
As His Latest Flight of Fancy Goes on Sale, Novelist Tom Clancy Eyes a Job in Space


Ah, the perils of success. It wasn't too long ago that Clancy, 42, was selling insurance for a living, writing afternoons at the office and at home on the weekends. Despite initial skepticism from his wife, Wanda, 41, he finished a draft of The Hunt for Red October in six months, sold it himself to a small academic publishing house and watched it turn into the surprise best-seller of 1984. This month his fifth novel, Clear and Present Danger, for which he got a whopping $4 million advance, hits the bookstores. As always, the tale of a war waged by the White House against Colombian drug lords is spiced with high-tech weaponry and the kind of insider details that set people to wondering about Clancy's sources. In fact, so thorough is Clancy's grasp of classified technology that now, in a truth-is-stranger-than-fiction twist, the novelist has been offered a job as a consultant to the National Space Council.

A self-confessed nerd whose only direct military experience was in Army ROTC at Loyola College (myopia disqualified him for the Vietnam draft), Clancy says he had "let it be known" that he would be available for such a post. Though he detests the federal bureaucracy, he says, "I think they need people like me, and this will be my way of paying back a little of what I owe this country." NSC Executive Secretary Dr. Mark Albrecht says Vice President Dan Quayle—who chairs the council—recommended Clancy. "He had met him and read his books, and along the way he started thinking about people who could contribute to generating public enthusiasm for the space program," Albrecht says. "Clancy seemed an ideal choice."

The NSC mission, should he choose to accept it, comes at a perfect time for Clancy. "I was going to take the year off anyway to recharge my batteries," he says. But Wanda worries that "Tom likes to be in charge. If he says something and he feels it makes sense, he wants to see it done. In a government position, he's going to be butting his head against the wall quite a bit." But her concern may be premature. "There's a form they want me to sign called a nondisclosure agreement," explains Clancy, "and I will not sign it." If he should do so, Clancy would be held responsible for the security of all classified material, whether he comes into contact with it or not. So if, in some future book, he described some device or protocol that turned out to be real or close to real, the government could prevent him from publishing. Clancy doesn't want to put himself "at the mercy of a lot of little dinky bureaucrats who have a TOP SECRET stamp that they put on everything from their pizza orders on up." So far, the NSC has not agreed to waive the form, and Clancy may very well turn down the job.

The whole issue of classifed information has been a touchy one for Clancy, since the publication of The Hunt for Red October. Former Secretary of the Navy John Lehman, on finishing that book, is reported to have said, "Who declassified this thing?" Clancy—who took the remark as a compliment—dismisses the charge that he has breached government security in any of his books as "rubbish." Most of his technical information, Clancy says, comes from publicly available sources such as the magazine Aviation Week & Space Technology. But he also admits that he is linked up to what he calls the Great Chain—a network of military types, government employees, journalists and intelligence officers who feed him information.

Having friends in high places has other advantages too: While researching his second book, Red Storm Rising, Clancy was permitted to drive a tank, "a fantasy I waited years for." He has also taken part in a simulated missile launch aboard a nuclear sub. But not all of Clancy's inspiration comes on maneuvers. In Clear and Present Danger, he introduces a device called the Hush-A-Bomb, which explodes without making any noise. "I got the idea from the The Bullwinkle Show" says Clancy, an avid cartoon fan.

For all of his success, Clancy is still "a little boy deep down," says his father, a retired Baltimore mailman. But if his character has remained unchanged, his life-style hasn't. The perks of wealth for Clancy, his wife and four children include a secretary, a governess, a housekeeper and a caretaker. It has required a bit of adapting. Before, says Wanda, "our central life had been to get together with another family and have a cookout, and all of a sudden we're going to have dinner at the White House." Invited to meet Ronald Reagan in 1985, even Clancy lost some of his usual equanimity. "If you're raised Catholic, it's like going to see God," he says, "except the angels [Secret Service agents] carry guns."

For now, as Clancy tries to iron out the sticking points on his space agency job, the thing that got him to the White House—his writing—is on the back burner. But Clancy addicts should not despair. "I've already got my next three books figured out," he says.

—Peter Alson, Christopher Phillips in Maryland


Poised in classic pistol-firing stance, eyes narrowed behind his trademark tinted aviator glasses, hands wrapped around an automatic handgun, Tom Clancy looks ready to fight, or write, until he drops. Thanks to the riches earned from four blockbuster techno-thrillers, Clancy has been able to indulge his passion for guns by building an underground shooting range in his new $2 million, 15,000-square-foot "ultimate dream house." Perched on a steep cliff overlooking the Chesapeake Bay in Huntingtown, Md., the spread is so big that, as Clancy's father, Tom, puts it, "You have to drop bread crumbs so you don't get lost."
Advertisement
Today's Photos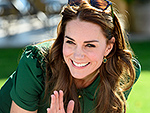 Treat Yourself! 4 Preview Issues
The most buzzed about stars this minute!