People Top 5
LAST UPDATE: Tuesday February 10, 2015 01:10PM EST
PEOPLE Top 5 are the most-viewed stories on the site over the past three days, updated every 60 minutes
He's 42, She's 99—Together They Make the South Rise Again


That voice was to hold Gurganus, now 42, in thrall for the next seven years. "I began to feel like a ventriloquist who created a dummy and then the dummy gained control," he says. The author sensed that 99-year-old Lucy, with her quirky, colorful musings on life in the South from the Civil War time to the present, might fascinate others as much as she did him. He was right. Oldest Living Confederate Widow, a sprawling 718-page saga told by the woman who married Civil War Capt. William Marsden when he was 50 and she was 15, is captivating readers and being hailed as the literary sensation of the season. Both Steven Spielberg and Stanley Kubrick have expressed an interest in acquiring the screen rights. "I knew I was onto something when I sent the first 30 pages to four friends back in 1982," says Gurganus. "The letters I got back didn't ask how the book was going, they asked how Lucy was doing."

Lucy's vividness is due in part, no doubt, to the fact that she was drawn from life. The eldest of four brothers, Gurganus was born in Rocky Mount, N.C., to a family he describes as "shabby genteel." His father, M.F., owned a grocery store; his mother, Ethel, taught school. Allan's beloved grandmother Willie Ethel Pitt Gurganus exerted a powerful influence over him. "She used to sit in her rocking chair on her porch right across from my grammar school, doubled up with arthritis, and I'd come and have lunch with her," he recalls. "She'd still be sitting there when night fell because she couldn't get up to turn on a light. She did this with tremendous acceptance and sweetness. Because she was mostly silent and never talked about her childhood, my invention of Lucy is an attempt to tell myself what my grandmother might have told me—about sexuality, about child rearing, about how sanitary napkins were made in the 19th century, about all kinds of things."

Gurganus was well past childhood before he realized he wanted to tell his grandmother's story—or any story. An artistic boy, he planned to be a painter and attended the Philadelphia Academy of Fine Arts for a year before joining the Navy in 1966—to avoid being drafted into the Army and sent to Vietnam. It was on the aircraft carrier U.S.S. York-town, with its extensive library, that he discovered literature and decided he wanted to write. Discharged in 1970, he enrolled at Sarah Lawrence College in Bronxville, N.Y., in part because the school promised him two years' academic credit for the 1,200 books he had read at sea. "Allan didn't need to be taught," says author Grace Paley, one of his professors. "He was always fine and fluid and imaginative. There was no question he was going to be a writer."

Graduating in 1972, Gurganus won a scholarship to the prestigious Iowa Writers Workshop. There he met John Cheever, who was to be his friend and mentor until Cheever's death in 1982. "His classroom assignments were more brilliant than our executions," Gurganus remembers. "One was to take disparate objects, like a knitting needle and an artichoke, and create a universe where they mattered to each other. He was the embodiment of charm, a wonderful storyteller and a wonderful companion."

Cheever, for his part, hoped for more than mere companionship from his attractive young protégé. "He was very out-front about his desires," says Gurganus, who contributed more than 80 affectionate letters from his mentor to Ben Cheever's 1988 book, The Letters of John Cheever. "But the last thing I wanted to do was alter my relationship with this man whose work I admired. Once we got over that hurdle and he saw that I was determined to learn from him, nobody had a more avid proponent."

In 1974 Cheever secretly sent one of Gurganus's stories, "Minor Heroism," to the New Yorker. The story of the relationship between a father and his gay son became the magazine's first published story about homosexuality. Gurganus continued publishing short stories—for the Atlantic and Harper's, among others—during teaching stints at Duke and Sarah Lawrence in the '70s and early '80s. He moved to Manhattan in 1977, and it was there, in a tiny apartment, that he wrote the bulk of Confederate Widow. He labored six days a week on the novel, sustained by his $15,000 part-time teaching job at Sarah Lawrence and by an advance from his publisher, Alfred A. Knopf. The book required some historical research, but mostly, Gurganus says, "I'd get up at 6:30 A.M., have two intense cups of French espresso, unplug the phone and write until 1:30. Lucy Marsden was my longest monogamous relationship. She was a kind of gyroscope who kept me on my feet. The years I spent with her were the seven happiest of my life."

Publication of Confederate Widow is already catapulting Gurganus to literary fame, and his life will undoubtedly change. But he claims to have no interest in celebrity, and he plans to stay in his cramped apartment on Manhattan's Upper West Side. For relaxation he likes to museum-hop with friends or with his current love interest, a man he describes simply as "someone I like enormously." He hopes he will never be a household face. "I think writers who pose for liquor and clothing ads and who endorse products are giving away their souls," he says. Gurganus has his eye on other rewards. "I do expect my next book advance to be formidable—it has to be," he says. "I've spent six days a week for 20 years learning how to write. Now, finally, I'm going to be allowed to be a writer."

—Susan Reed, David Hutchings in New York


Allan Gurganus will never forget the moment in 1981 when Lucy Marsden, the narrator of his first novel, Oldest Living Confederate Widow Tells All, sprang to life. Gurganus, then an artist in residence at the Yaddo writers' colony in Saratoga, N.Y., was reading the newspaper one day when he spotted an article. "It said 19 women were still on the U.S. government payroll as widows of Confederate soldiers," he says. "These were women who were 14 or 15 and married men in their 60s or 70s. I saw the phrase 'oldest living Confederate widow,' and I ran up to my room in my bathing suit with a towel in one arm and sat down at my typewriter. I typed for four hours as fast as I could, and at the end I realized I still had the towel in my arm. I was so grateful for receiving this voice that I completely lost track of time."
Advertisement
Today's Photos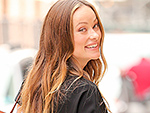 Treat Yourself! 4 Preview Issues
The most buzzed about stars this minute!