People Top 5
LAST UPDATE: Tuesday February 10, 2015 01:10PM EST
PEOPLE Top 5 are the most-viewed stories on the site over the past three days, updated every 60 minutes
Justine Bateman Becomes the Latest Celebrity to Be Menaced by An Obsessive Fan


Once again a celebrity had been cast as the unwilling star in the skewed scenario of a demented fan. (As it happened, Bateman, 23, was appearing at the Berkeley Rep in the title role of a play called Lulu, the story of an irresistible woman who ends up being murdered by Jack the Ripper.) And once again a frisson of fear swept through Hollywood. But this time tragedy was averted, and in that there may be a lesson.

Smetek, who says he and Bateman had an affair seven years ago in Texas (she has denied it), has been stalking her at least since last March, when he allegedly bluffed his way onto the Family Ties set at Paramount in Los Angeles, where he twice came face-to-face with the actress. After being removed by security guards, he dropped out of sight until earlier this month, when he appeared outside the Berkeley Rep, shouting "I love you!" to Bateman as she left a rehearsal. Ducking back into the theater, Bateman phoned Paramount, who in turn called Los Angeles security consultant Gavin de Becker. He ran a computer check and confirmed that the man trailing her matched the description of the intruder at Paramount.

The following night Smetek showed up at the theater again. This time he pushed past patrons waiting in line for a preview performance and presented a grimy business card to a ticket taker. On the back he had written a love note to Bateman. Though theater officials, alerted to the possible danger, had Smetek picked up for questioning, he was released that night after authorities concluded they had no grounds for holding him. What happened next is unclear. Smetek claims that people he was staying with in Berkeley drugged him, even spiking his cappuccino with a potent substance called ecstasy. Then an argument with a housemate induced him to get out his pistol. "The next thing I knew, I was sitting at the theater with the gun at my heart," he said in the telephone interview. "Now my whole life is ruined. I'm not crazy."

Smetek, who was convicted of trespassing in Texas 10 years ago, appeared in court on Sept. 8, where he was charged with two felonies and a misdemeanor. Whatever the outcome, De Becker believes that growing awareness of the problem of obsessed fans is the best defense that stars have. "The important message to come out of this," he says, "is that everyone took the information seriously and acted to prevent an encounter."

Mindful of that, authorities in Illinois are taking steps to keep another fan, Ralph Nau, 34, from being released from a state mental institution, where he was placed on suspicion of killing his 8-year-old stepbrother. In recent letters written to his sister and printed in the Chicago Tribune, Nau claimed, among other things, to be the father of Farrah Fawcett's child and to be engaged to Marie Osmond. In some respects he sounds no more deluded than John Thomas Smetek. "[Justine's] unhappy because she doesn't like herself," Smetek insists. "She needs someone to love her." It is just such a cry of the heart that chills the blood of any celebrity.

—Bill Hewitt, Dianna Waggoner in Berkeley


It was a pathetic case of unrequited love, but the scene was more scary than touching, reminiscent as it was of the murder this summer of actress Rebecca Schaeffer. Earlier this month, proclaiming his frustrated desire for actress Justine Bateman, John Thomas Smetek, a 39-year-old drifter from Texas, walked up to the Berkeley (Calif.) Repertory Theatre, where Bateman was to open in a play, and sat down cross-legged in an outside courtyard, according to police. Over the next three hours, authorities say, Smetek held a .22-caliber pistol as he gazed at photographs of assorted movie stars, listened to his Walkman and threatened to kill himself—before he was eventually talked into surrendering. "I just wanted to make sure [Justine] knew how much I still cared about her," Smetek told PEOPLE later in a halting telephone conversation from Highland General Hospital in Oakland.
Advertisement
Today's Photos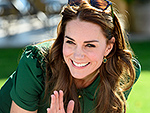 Treat Yourself! 4 Preview Issues
The most buzzed about stars this minute!