People Top 5
LAST UPDATE: Tuesday February 10, 2015 01:10PM EST
PEOPLE Top 5 are the most-viewed stories on the site over the past three days, updated every 60 minutes
Newcomer Deborah Norville Stirs the Latest Tempest in the Today Show's Coffee Cup


There is, however, one current event not being discussed on the Today show: the rumors that, after 13 years as the top-ranked morning show's co-host, Pauley's todays may now be numbered. The sudden heiress apparent: Deborah Norville, 31, former anchor of NBC News at Sunrise, who six weeks ago was made news anchor of Today, displacing well-liked seven-year veteran John Palmer, 53.

"Michael Gartner [president of NBC News] said the mix would be better," says Palmer, who was relegated to Norville's less prestigious Sunrise slot—and to her old office. "There's a philosophy that says, 'If it ain't broke, don't fix it.' But management explained that maybe there was a danger of it breaking soon."

To many observers, Norville, a former WMAQ-TV co-anchor in Chicago (as was Pauley), now seems poised to put perennial sunshine girl Jane into eclipse—and maybe out of a job.

It would hardly take an astrologer to see that Norville's star is on the ascent. In August the network named Norville the Today show's first-ever permanent substitute anchor and signed her to a five-year, $5 million contract—nearly as much as Pauley's $1.2 million annual salary after more than a decade on the job. If Norville's new salary puts her in Pauley's neighborhood, the new job has put her in Pauley's airspace. Before reading the news twice each hour, Norville sits beside Jane and Bryant, something Palmer had never done. And even when Norville isn't on-camera, her name frequently crops up. "As Deborah just reported..." Bryant may say, or "As Deborah told us a few minutes ago..."

Coming just seven months after the leak of Gumbel's notorious, no-holds-barred memo criticizing Willard Scott, the staff shuffle has caused jitters on the Today set—and indicates just how competitive the early-morning ratings race has become. Indeed, while Today is the champion of breakfast shows, consistently beating out CBS This Morning and ABC's Good Morning America, GMA has been nipping at the heels of Today in recent weeks.

Lower ratings, of course, mean much lower advertising revenue for networks. But any slippage by Today, the granddaddy of network morning shows, would also represent a loss of prestige. "I'm sure they're feeling some pressure from us," gloats GMA executive producer Jack Reilly. "They're not what they used to be."

Insiders say that Norville, a grad of the University of Georgia's journalism school, is clearly viewed as the network's great blond hope. After all, they reason, no one would get $1 million per year just to read the morning news. "Jane knew when [Norville] signed that contract, NBC was declaring that Deborah Norville is the future," one of Pauley's colleagues has said.

Though some sources have suggested it, Pauley denies that she is displeased about Norville's sudden prominence—and about the recent staff changes that have diminished the authority of her ally, Today executive producer Marty Ryan. Two weeks ago, Pauley and her agent, Ralph Mann, met with NBC top brass to discuss her future. "It's not that I'm unhappy and want to cry on my bed," Pauley has said, declining further comment. "I really should do my talking to NBC and not to anyone else, and that's what I'm going to do."

Although Norville is mum, as are Gumbel and recently appointed vice president in charge of Today, Dick Ebersol, few observers doubt that there are changes in the air. "They have managing producers on top of vice presidents on top of managing producers," said a former top NBC executive. "They have to make changes to justify their existence. Of course things are going on."

But is it Pauley who's going? Says the former exec: "Obviously she has reason to worry. Her agent is talking to the head of NBC's news division." David Nuell, executive producer of Entertainment Tonight, slated to join Today in January as senior executive producer, has said that he hopes Pauley will stay put: "I think I have worked successfully in the past in trying to refocus shows and people by not ripping things apart."

Still, despite Nuell's assurances, "Everybody's waiting for the other shoe to drop," comments one Today staffer.

"We used to have internal weekly meetings, and we would talk about things, rumors and stuff like that," says another. "We haven't had meetings for a while now. Nobody knows what's going on."

And although few co-workers admit to taking sides on the matter, at least one staffer questions the wisdom of a Gumbel-Norville ticket: "If I were the head of NBC, I'd have to wonder what the chemistry of Deborah and Bryant would be for the viewer. Are they both so intense that Deborah wouldn't be a good replacement for Jane?"

Whatever the current situation, say observers, Pauley hasn't let her off-camera distress affect her on-camera demeanor. Nor apparently has she let it affect her relationship with Norville. "Everybody knows that Deborah likes Jane and vice versa," says a Norville pal. "Jane has also been helpful to Deborah. Deborah says Jane taught her the ropes."

GMA's Jack Reilly, for one, would welcome anything that might undermine the Today show's success. "We certainly don't wish them any good luck," he says. "Our show is certainly the most stable, and our people genuinely like each other on our show. I think the continuing turmoil over there works in our favor."

"Turmoil? He should have been at Studio 3 this morning," says Pauley brightly. "The show looked pretty darn good to me. Maybe I'll send him a tape."

—Joanne Kaufman, Alan Carter in New York


Up every week day morning long before the glitterati head for bed, Jane Pauley, 38, looks well rested and perky as ever, chatting on-air with Bryant Gumbel in NBC's Studio 3B about the weather, their plans for the evening and Gumbel's beloved Chicago Cubs.
Advertisement
Today's Photos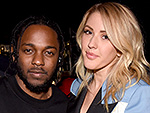 Treat Yourself! 4 Preview Issues
The most buzzed about stars this minute!