People Top 5
LAST UPDATE: Tuesday February 10, 2015 01:10PM EST
PEOPLE Top 5 are the most-viewed stories on the site over the past three days, updated every 60 minutes
Thousands of Women, Fearing for Their Lives, Hear a Scary Echo in Tracey Thurman's Cry for Help


When Buck appeared that afternoon at the home of a girlfriend she was visiting, Tracey frantically called the police. But by the time an officer arrived on the scene 25 minutes later (after stopping at the police station to use the bathroom), Buck had stabbed his defenseless wife 13 times in the face, neck and shoulders. Tracey lay crumpled on the ground, while Buck stood nearby holding a bloodied knife, but the policeman, who later claimed he was uncertain a crime had been committed, made no move to arrest him. In the officer's presence, Buck then kicked Tracey in the head, breaking her neck. Then he ran inside and grabbed his young son, C.J., and screamed, "I killed your f—-ing mother." Not until Tracey's limp body was lifted into an ambulance was Buck finally arrested—more than 45 minutes after her desperate telephone plea.

The beating left Tracey paralyzed on the right side of her body and numb on her left, but after a seven-month hospitalization, she summoned the courage not only to testify against Buck, now serving a 14-year sentence, but also to carry justice one step further: She sued the Torrington police for violating her constitutional right to equal protection. Her landmark case, settled for $1.9 million in 1985, is the subject of the NBC drama A Cry for Help: The Tracey Thurman Story, airing this week with Nancy McKeon in the title role. Tracey, 28, hopes the story of her ordeal and lawsuit will inspire other battered women to stand up for their rights.

She also hopes the show will change police reluctance to intervene forcefully in abusive marriages. One officer, she says, told her it would be easier to arrest Buck if he weren't married to him. We were trained that way, to avoid arrest with a husband and wife," admits Mahlon Sabo, the Torrington police chief. Now, however, Sabo's officers have been armed with a new state rule requiring them to arrest offenders in cases of probable domestic violence. It is known as the Thurman law.

The events that led to that law began when Tracey, then 18, first met Charles "Buck" Thurman in 1979. After her mother died of lung cancer, Tracey had dropped out of school and left Torrington, her hometown, for Florida. She got a job as a maid at a St. Petersburg hotel, where she met Buck, then 17, who was working on a local building site. "It all happened right away," recalls Tracey. "Fast Two weeks, then I started living with him." As they moved with the construction crew from state to state, Tracey says Buck "made me feel so secure, because I didn't have anybody else."

Soon, however, Buck started beating her. The first few times, "it was just an argument or something," she says. "And I just slapped him back, and that was the end of it" But the abuse steadily worsened, and after Tracey became pregnant with C.J., she ran home to Torrington. Buck followed, apologized and talked her into marriage. "I didn't want to raise a child by myself," says Tracey. After a quick ceremony, they headed back on the road.

Never knowing what might spark an attack, Tracey lived in constant fear. She left Buck two more times but always returned, usually after he promised to change his ways. Then one night, after hanging out with some buddies, Buck returned home and "in the middle of my sleep, he choked me," says Tracey. "My tongue was hanging out of my mouth, and I was gasping for air. If I didn't kick him, he would have killed me. The look on his face—it was like a blank look. I knew I had to get out" Two weeks later, in October 1982, she fled back to her hometown.

Again, Buck tracked her to Torrington. He got odd jobs in town and began tormenting Tracey, sometimes calling 25 times a day, demanding to see her. The day the near-fatal attack, Tracey was enjoying a rare moment of tranquillity at her friend's place while C.J. napped, until the peace was shattered by Buck's screams,

Determined now to start anew, in November Tracey will marry Michael Motuzick, 30, a carpenter she has been dating for three years. She insisted that he live with her and C.J., 8, before marriage. "I wouldn't have it any other way," she says. "Not with what I went through." Her friends admire the tenacity with which she has rebuilt her life. "She overcame the odds over anybody's expectations," says Burton Weinstein, her attorney.

Despite her efforts to forget, the scars will never disappear. And in 1992, Buck, who won't comment on his case, will be up for parole. "I know he's going to come after me," says Tracey, "no matter where I go. He's already said he's going to finish the job." This time, however, the Torrington police will not be able to ignore her pleas.

More than 3 million domestic abuse cases occur annually, the National Coalition Against Domestic Violence estimates, and many, like the following, prove that the legal system often affords little protection for battered women.

Baltimore During their six years together, 32-year-old Dale Sheppard, the father of Daona Barnes's three children, did not abuse her. After they parted, however, he allegedly took a violent turn, threatening to beat her to death with a nail-studded board. Barnes (right), 25, filed a complaint with city police but was still forced to quit her job and go into hiding to escape Sheppard's ongoing threats.

Last Aug. 11 Sheppard allegedly broke into Barnes's apartment and stabbed and shot Daona and her new boyfriend.

Sheppard turned himself in to police, was charged with attempted murder and was released on $70,000 bail pending trial. Although Barnes says that he continues to harass her, she could not successfully prove that in court. "I feel like there is nobody out there helping me," she says. "It's as if for anyone to take it seriously, he has to finish the job he set out to do."

Sedro-Woolley, Wash.

Delia Alaniz's husband, Roy, owner of a video arcade, began healing her soon after the) married in 1970. Once, claims Delia (right), he pointed a gun at her and their three children, threatening to kill them. After repeated escapes to battered-women's shelters and homes of relatives, Delia took out a restraining order. Then Roy began threatening to rape their 14-year-old daughter. "He beat me up really bad," she says. "He'd tell me [the restraining order] was just a piece of paper. I was afraid to do it again because it made him more angry."

On March 31, 1987, Roy was shot to death by a man who was later found to have received a used Datsun, several hundred dollars and one of Roy's guns from Delia. Now in prison after pleading guilty to second-degree murder, she has been recommended for parole by a state clemency board. "I looked at my kids' frightened faces and didn't know what to do," says Alaniz. "Their eyes were filled with fear that their father would find us."

Los Angeles

In January 1988, two months before filing for divorce, Maria Navarro (lower right) took out a restraining order against her husband, Raymond, 26, who had, according to court papers, phoned her "and said, 'How would you like to wake up one day and have one kid instead of three?' "

This past Aug. 27, Maria called the L.A. County Sheriffs 911 emergency line to report that Raymond was threatening to kill her. One of nearly 2,000 callers that day, she was told by a dispatcher, "If he comes over, don't let him in. Then call us." Fifteen minutes later, Raymond burst into the converted garage where Maria was celebrating her 27th birthday with friends and her three small children. Cursing once in Spanish, he allegedly opened fire, killing her and three others. He has been charged with murder.

Authorities said that last January's restraining order, which expired a month before the shooting, would not necessarily have prevented Maria's death.

"Faced with the same situation again," admits sheriffs office spokesman Fidel Gonzales, "in all probability the response would be the same."

Philadelphia

In 1986, after six years of marriage to her husband, Clifford, a former assistant district attorney, and after what she would later claim in a lawsuit were beatings and a threatened rape, Anna Maria Haines (above) had had enough. She warned her husband that she would go public by filing an abuse petition. Her only regret now is that she didn't act sooner. "Physical beating does something to your self-esteem that nothing else does," she says. "I was afraid it was my fault."

Responding to the threat, Clifford, 45, who was earning about $300,000 a year in private practice, left the couple's ranch home in a tony section of Philadelphia. Anna, 41, filed for divorce, but no settlement was reached. So she went one step further in July 1988 by filing a personal injury suit.

The case is thought to be the first time in Pennsylvania that a wife has tried to recover money in civil court for injuries inflicted by her husband during marriage. Although the judge has dropped one of the charges against him, Clifford, who serves on the professional guidance committee of the Philadelphia Bar Association, goes before a jury Oct. 17, on the remaining charges of assault and battery. He vehemently denies all his wife's allegations.

"A woman like me doesn't go to a shelter," says Anna. "I'm educated, cultured, smart. You think those people are different from you, but they're not. It's the same damn problem. Even if you're not killed, it's a slow death."

Mishawaka, Ind.

After charging that her husband, Alan Matheney, battered her for years, 29-year-old Lisa Bianco (above) was able to have him convicted for battery and kidnapping and sentenced to seven years in prison. But on March 4, 1989, after obtaining an eight-hour pass, Matheney went to Bianco's house. As their 10-year-old daughter ran next door to call police and their 6-year-old girl huddled upstairs, Alan beat Lisa to death with an unloaded shotgun.

As Matheney's Nov. 6 trial approaches, thousands of blue ribbons are displayed in Bianco's memory, and more than 80,000 signatures have been collected to petition for a change in abuse laws. Prosecutors will request the death penalty for Matheney, who has called Bianco's death "the result of an argument that got out of hand." Even in jail, it took a restraining order to stop his murder threats to Lisa's mother. "Our system has become the criminal's delight and the victim's downfall," says Millie Bianco. "I am not optimistic about the trial. I have no reason to be."

Denver

Last Feb. 7, Lois Lende (above), 33, an airline payroll clerk, filed for divorce and a restraining order against her husband, Wayne, 39, a mechanic, citing a history of abuse, including "waking her in the night, screaming in her face" and beatings during her pregnancy.

Nine days later, Wayne broke into a basement window of the family home at 11 P.M., chased Lois onto a neighbor's porch and stabbed her through the heart with a tire iron. He then returned to her house, locked himself inside with their sleeping 7-month-old son and shot himself fatally. Lois died two days later.

There is no evidence from court records that the restraining order was ever served, and even if it had been, it probably would not have saved Lende. "The only way we know an order is in effect," says Lt. Bill Walker of an area sheriff's department, "is if the victim calls us."

Southern Connecticut

In September 1988, Anthony "Porky" Young, 28, was sentenced to a year in prison after beating 26-year-old Christy Buzzanco unconscious and stripping her in front of her 4-year-old son. Despite 68 threats to Christy ("Until our eyes meet in the look of death, goodbye my sweet, ha ha ha," read one), state authorities are powerless to prevent Young's scheduled release next month. "He says that next time he's going to make my kids watch while he kills me," says Christy, who maintains that she took out no fewer than 10 restraining orders against Young during their four-year live-in relationship.

State lawmakers plan to introduce a bill that would make harassment a felony—and stiffen the penalty—for anyone convicted of violent crime. "The new law won't come in time for her though," state legislator Peter Smith says angrily. "I would not be surprised if the guy comes and kills her."

Only five years ago, a chief county judge in Pennsylvania sent a letter to all his district justices, chastising them for sentencing several men to jail after their first wife-battering convictions. "This is not permitted," he wrote. "The first-time abuse as charged is similar to a dog bite case—you get one free." Few public officials would be so brazen as to issue such an order today. Yet the problem of domestic abuse—and the legal remedies for it—are still a national disgrace.

The problem of protection from abuse is partly a matter of priority. Approximately 1,200 shelters for battered women nationwide must turn away 40 percent of the women who flee to them. In Philadelphia there are three animal shelters, but only one for abused women.

The lack of sanctuary for abused women also stems from wildly varying legal codes and enforcement policies. "What we have in this state, just like many other states, is a hodgepodge," says Massachusetts lawmaker Sue Tucker. "Arrest policies differ between cities and police departments. Some judges take abuse seriously. Others don't."

Twelve states have now adopted "mandatory arrest" laws that require police to arrest abusers rather than mediating domestic fights on-scene. After one of the country's first such laws went into effect in Denver, arrests rose from 1,700 in 1984 to 5,000 three years later.

But that still leaves local officers to decide just how seriously to take threats against women. After 28-year-old Sylvia Allen was shot to death by her estranged husband last January, Michigan State Police Sgt. David Slenk outlined the conundrum: "If we had known, in fact, that he was going to kill her, we probably would have been able to do something. It's absolutely impossible to determine [when] someone is going to carry out threats they make."

Even if an arrest is made, "We Americans do a terrible job of protecting women from violence," says San Jose Police Chief Joseph D. McNamara. "In the majority of cases, restraining orders deter or provide grounds for an arrest. But they haven't really had any teeth. The courts need to get tougher with guys who violate those orders."

As police jurisdictions and the legal system thrash their way toward answers, all seem to agree on at least one thing. "People—judges, prosecutors, law enforcement, victims, your next-door neighbor—we all need to take these cases seriously," says Dora Lee Larson of Denver's Project Safeguard. "Women, after all, are dying."

—Jeannie Park and Susan Schindehette, Maria Speidel in Torrington, and bureau reports


On a balmy summer afternoon six years ago, Tracey Thurman's turbulent relationship with her abusive husband, Buck, erupted for one last terrible time. Separated from Buck for eight months, Tracey had obtained a restraining order to prevent him from harassing and threatening to kill her, but—as in many other cases of domestic violence—that piece of paper had done nothing to stop him. Although Tracey begged the Torrington, Conn., police force for protection, she remembers, "They kept saying, 'We have to see some proof of what he's doing.' " On June 10, 1983, the police got their proof.
Advertisement
Today's Photos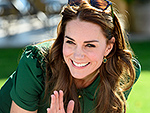 Treat Yourself! 4 Preview Issues
The most buzzed about stars this minute!