People Top 5
LAST UPDATE: Tuesday February 10, 2015 01:10PM EST
PEOPLE Top 5 are the most-viewed stories on the site over the past three days, updated every 60 minutes
Gogo Fuller's Sassy Skeletal Jewelry Is Not for the Spineless


Well, uh, you betcha, Gogo. But disbelievers should know that Gogo Fuller has come as close as possible to turning a sow's ear (okay, a sow's bones) into something much more valuable. A self-taught jewelry designer, the 38-year-old Fuller earns her living making bracelets, belt buckles, necklaces, earrings and bolo ties from the remnants of wildlife she culls from Cumberland's forests and beaches.

Finished with gold and silver clasps, or strung with onyx, jade, jasper and pearl purchased during buying excursions from the island to New York City, Fuller's designs can command prices (from $50 for blue mussel earrings to $850 for a rattlesnake ribs and vertebrae necklace) nearly as fancy as the clients whom Gogo casually counts as her regulars. John F. Kennedy Jr. bought four of Fuller's bolo ties at $65 a shot. His selections were crafted for an armadillo skull, armadillo vertebrae, an armadillo shell and, for variety, part of the backbone of an alligator. He also bought his mother—that stylish consumer Jacqueline Onassis—a triple-strand shark vertebrae necklace (a special order, priced at $1,500).

Author Tama (Slaves of New York) Janowitz went John Jr. one better: She has earrings made of raccoon penis bones. "Some people see the bones on me and say, 'Oooh, yuck,' " Janowitz admits. "But I liked Gogo's things right away."

Entrée to the Concorde set, like Cumberland Island itself, was Fuller's birthright. She's the great-great-granddaughter of steel magnate Thomas Carnegie (Andrew's brother), who bought the 18-by-3-mile barrier island as a family retreat in 1880. Now largely owned by the National Park Service, Cumberland is renowned for its unspoiled wilderness, open to the public only since the early '70s. In fact, when John Kennedy Jr. visits, he often stays at the Greyfield Inn, the old family estate that Gogo's father transformed into a nine-bedroom guest house in 1968. "My generation," says Fuller (whose brother Mitty Ferguson now manages the inn), "is the first that has had to work."

Fuller was born in South Dartmouth, Mass., and christened Janet by her parents, Barbara and Oliver Ferguson, a housewife and a boat builder. But "as far back as I remember," she says, she has been called Gogo, "because it was the first word I said." When she was 4, her parents divorced. Gogo attended boarding school in Providence, R.I., and every summer went off to her paternal grandparents at Greyfield. When she was 8, her grandfather Robert Ferguson, who had established a reputation for running around the woods in a loincloth with a buck knife at his hip, commanded Gogo to shoot a raccoon, then watch him skin and cook it so they could both eat it. The moral? "You don't hunt unless you're going to use what you shoot," explains Fuller, who neither hunts nor eats red meat. After studying art at Southeastern Massachusetts University, Gogo got a job making candy sculptures for Gumdrop Square in Stockbridge, Mass. In 1977 she returned to Cumberland.

"It's just a magical place," says Fuller of Cumberland, which fortunately did not fall into hurricane Hugo's recent destructive path. Others have shared her opinion—and her hospitality. Singer Art Garfunkel once popped back into the inn's kitchen to sing gospel songs. Lyndon and Lady Bird Johnson were guests, as was Jimmy Carter and family. JFK Jr. and his most frequent girlfriend of record, actress Christina Haag, began trekking to Cumberland about three years ago. "They'll play soccer with everyone on the beach or hire a naturalist to take them out," says Fuller. "They just come to get away from it all."

Gogo has flirted with getting away from Cumberland but has always come back. In 1983 she moved to Washington, D.C., to work for small-press publisher Ben Fuller, whom she'd met at the inn. They married that same year and separated six years later, but in between, Gogo, who gave birth to a daughter, Hannah, in 1985, missed Cumberland so much she became determined to figure out a way to live there. Making jewelry had always been a hobby. "Ever since I can remember," she says, "I was always finding a shark's tooth or an arrowhead and hanging it around my neck." After an inn guest offered her an instant $45 for a shark-tooth creation, Gogo wised up. The next time a guest expressed interest in a piece, she asked for $500—and got it. Inspired by those requests, in 1986 she drew up a business plan and applied for a bank loan. "I laid out my bones on a table for four men and watched them look at me like I was crazy," she says. But not too crazy, they decided, for an $8,000 loan. By her own admission, Fuller now does "pretty well with these old bones." Her goods are sold in celebrity designer Nicole Miller's Madison Avenue shop and the Willis & Geiger chain—as well as to Greyfield guests—and she grosses some $100,000 a year. Fuller hopes someday to open her own store in New York.

These days Gogo lives with 4-year-old Hannah in a small, white clapboard cottage on the grounds of Greyfield. (The Carnegie clan still owns 1,400 acres of Cumberland outright.) She hunts for bones in the winter, when ticks and chiggers are scarce, and for shells in the summer. The bones of larger beasts are thrown into a large pen where carrion beetles will strip them. Smaller carcasses are hung off her dock for the crabs to pick clean. After bleaching the bones and coating them with acrylic, Gogo sits among her tackle boxes of designer debris and constructs her skeletal art. Hannah, who will be educated at home until she reaches high school age, paints shells with nail polish. "You have to be careful with shells," Fuller warns. "They can look real five-and-dime." Ahh, but in Mom's skilled hands they can be made to look exotic, elegant—and worth many more pennies than that.

—Margot Dougherty, Meg Grant on Cumberland Island


At the wheel of her new red Jeep convertible, Gogo Fuller deftly careers over a bumpy dirt road on Cumberland Island, off the coast of southern Georgia. "Watch your head," she shouts as the car smacks a low-hanging palm branch, then pulls up to a brown lump lying just off the rutted track. "That's it," she says. Yanking her knee-high rubber boots up over her jeans she heads toward the lump—a decaying horse carcass. "This is what I like," she says, gingerly flipping the bones, ignoring the pungent odor and displaying the spinal cord. "This is what I can use. Finding a pile of bones, for me, is like finding a pile of diamonds."
Advertisement
Today's Photos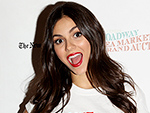 Treat Yourself! 4 Preview Issues
The most buzzed about stars this minute!