People Top 5
LAST UPDATE: Tuesday February 10, 2015 01:10PM EST
PEOPLE Top 5 are the most-viewed stories on the site over the past three days, updated every 60 minutes
A Boy Sides with Dr. Seuss's Lorax, and Puts a Town at Loggerheads


Another parent might have been touched by his child's sensitivity; Bailey was not. The owner of a logging supplies mail-order business, he was incensed by what he saw as a flagrant attack on the livelihood of Laytonville, a tiny (pop. 1,096), single-industry lumber town 150 miles north of San Francisco. Rounding up support from other outraged parents, Bailey, 46, and his wife, Judith, 42, asked the local school board in September to remove The Lorax from the second-grade required-reading list. "Teachers...mock the timber industry, and some of our kids are being brainwashed," screamed Bailey's full-page ad in the local weekly. "We've got to stop this crap right now!"

The skirmish quickly mushroomed into a cause célèbre when some teachers and other townsfolk, viewing the Baileys' campaign as a threat to academic freedom, responded with equal passion. The issue came to a head early this month as 150 parents, teachers and kids gathered for a boisterous showdown with the school board in the lunchroom of the Laytonville Elementary School. After some 30 pro-Lorax speakers and one pro-logger argued their case, the board voted to keep the 1971 children's classic on the reading list, at least for now. But board members also scheduled a meeting next month to determine whether that whole list should be preserved—or shelved.

The only certainty is that the dust has not yet settled in Laytonville, where a feud has long been simmering between loggers and conservationists. Last year a group of Earth First! environmentalists set up a blockade for three days outside town, preventing the timbermen from cutting down old-growth trees and destroying the habitat of the rare spotted owl. "The spotted owl is dependent on those trees for survival," says Sierra Club representative Bill Arthur. "As goes the owl, so goes the health of the forest."

Now, with The Lorax and its conservationist message bringing the battle into the classroom, Laytonville's loggers are feeling besieged. "Our industry is under attack," says Art Harwood, 36, manager of a sawmill that employs 300 people in neighboring Branscomb. Now, he says, "[the environmentalists] are trying to hang the ozone and the rain forest on us, and it's easy to take that Lorax and use it against us too." The father of two children, Harwood says the Seuss book isn't the only problem at the town's schools; he cites an assembly at which students were taught environmental theme songs with lyrics such as "These are the trees that live so long, it's really a shame to cut them down." He is also disturbed that sawmill representatives weren't invited to Career Day last April at Laytonville High. Judith Bailey's complaint is more personal. "I don't mind The Lorax being taught to a child at an age when they don't have such a black-and-white view of good and bad," she says. "But it's stressful on the child when he has to choose between Dr. Seuss and Daddy."

As for Theodor Geisel, 85, better known as Dr. Seuss, he says he wrote the book not about logging but about the cause of conservation in general. The La Jolla, Calif., author of 47 rhyming works, including The Grinch Who Stole Christmas and The Cat in the Hat, says The Lorax "is about people who raise hell in the environment and leave nothing behind. I'm not saying logging people are bad. I live in a wooden house and sit in a wooden chair."

Meanwhile, to 9-year-old Sammy Bailey, the issues of academic freedom, logging and the fate of the spotted owl no longer seem paramount. Though he is aware that his parents have been labeled book banners, he is more concerned now about his third-grade studies, the care of his pet rabbit, Silver, and his chores as water boy for the local high school football team. Sammy won't say any more about The Lorax, but classmate Jenni Cothern, 8, thinks she understands what Dr. Seuss had in mind. "The lesson was," she says," 'Don't chop down all the trees at one time 'cause the animals will have no place to live.' " Or, as the Lorax counsels, "Plant a new Truffula. Treat it with care. Give it clean water. And feed it fresh air."

—Ron Arias, Liz McNeil in Laytonville


The trouble began the day Sammy Bailey came home from school last spring. The Laytonville, Calif., second grader had just finished reading The Lorax by Dr. Seuss, the sad tale of a fuzzy little creature who loses his forest home when the greedy Once-lers cut down all the Truffula trees. A troubled and thoughtful Sammy had taken the story's lesson to heart. "If you cut down a tree," he told his father, Bill Bailey, "then it's just like someone coming in and taking away your home."
Advertisement
Today's Photos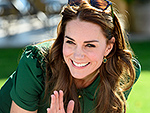 Treat Yourself! 4 Preview Issues
The most buzzed about stars this minute!