People Top 5
LAST UPDATE: Tuesday February 10, 2015 01:10PM EST
PEOPLE Top 5 are the most-viewed stories on the site over the past three days, updated every 60 minutes
For Field of Dreams Fans Who Trek to Don Lansing's Iowa Farm, the Diamond Is Forever


The field looks just as moviegoers imagine it, except that the light stanchions have come down and what normally would be left field has been planted with corn. The grass is mowed; the base paths are groomed. The bleachers are right there, and, yes, the big white house with the wraparound porch stands grandly in the background.

Out on the mound, young Brian Cutler from Davenport, Iowa, is working on his delivery. His father, Dan, stands behind him and offers advice. Ten-year-old Kevin Huggins from Cedar Rapids is running the bases, while his grandmother, Helen Polansky, captures the moment on-camera. And up on the porch sits Cynthia Helle, 32, who made a four-hour drive from her home, Avon, Ill., to be here. Helle is wearing a Cubs jacket, and what better symbol could there be of one of baseball's most enduring (and endearing) lessons: Hope springs eternal. "I just had to see the field," says Helle. "I've always believed in miracles, but this movie made me believe in magic."

The movie, of course, is Field of Dreams, the lyric celebration of the national pastime starring Kevin Costner, which came out last April. As Ray Kinsella, Costner follows the advice of a voice only he can hear and builds a jewel of a baseball diamond in the cornfield in front of his house. In time, Shoeless Joe Jackson and other long-departed ballplayers appear on the diamond. By movie's end, the magical field has become an irresistible magnet for baseball lovers far and wide.

Since the movie's release, some 5,000 pilgrims have made the trip to the real-life field of dreams on Don Lansing's 100-acre farm in Dyersville, Iowa. For Lansing, a 47-year-old bachelor who operates a forklift in a Dubuque farm-equipment factory five days a week and tends the farm at night and on weekends, the influx of baseball and movie fans and just plain dreamers has come as a surprise. "I sure never thought it would come to this," says Lansing.

It has come to this because, in early 1988, location scouts from the Field of Dreams production crew found Lansing's farm and decided that his simple farmhouse was just what they were looking for. Lansing received a $10,000 location fee and living expenses for moving out of the house and into a trailer that he set up in back of the barn. In addition, the movie people made improvements on the house—"to make it look more like Iowa," Lansing says—that included a new white picket fence, two bay windows and a porch extension. They made one other improvement that had nothing to do with making the house seem more like Iowa: installing air-conditioning.

Then, professional baseball field-makers spent four days laying out the diamond. After the 16 weeks of filming were over, Lansing decided to leave the baseball field just as it was. (Left field, on a neighbor's property, was ploughed under.) This year, the field lies fallow under a federal farm price subsidy program that pays farmers for not growing corn. Although that incentive isn't permanent, Lansing says he'll keep the field "as long as people keep coming."

Assisted by neighbors, Lansing sells T-shirts and soft drinks to the people who show up in his front yard. He also provides bats and balls for anyone who wants to play on the field. He has placed an old coffee can on a bench behind the batter's box, so visitors can contribute a dollar or two as they see fit; he expects that those donations will pay any expenses caused by wear and tear to his driveway and yard by the steady stream of cars. "The people have been just great," he says. "They just want to look around and that's fine with me; I kind of enjoy the company."

Of all the visitors, though, none has a more poignant dream than Jim Bohn, of Bethel Park, Pa., who hopes to visit Lansing's farm next year for a special purpose. His 12-year-old son, Matt, was killed in July in the crash of United Airlines Flight 232 in Sioux City, Iowa. Bohn wrote to Lansing to tell him that Matt was a baseball fan who had loved Field of Dreams. He asked Lansing to keep the field intact for one more season so that he can visit it on the anniversary of Matt's death. "I knew I had to visit the field," Bohn wrote. "I hope I will have the chance to walk with my son one more time."

The corn has long since been harvested, and all that remains are the forlorn stalks, waiting silently for the first snowfall, nature's traditional tarpaulin. Indeed, on this blustery October day, there is already a whisper of winter in the air, but on the field...well, on the field of dreams, it is always a perfect day for baseball.

—Mark Donovan, Margaret Nelson in Dyersville


As the Oakland A's and the San Francisco Giants square off in the 86th World Series, the focus of the nation's baseball fans has narrowed to a pair of stadiums on either side of San Francisco Bay. But some 1,500 miles from this unprecedented Bay's ball showdown, there is another confrontation taking place between those two longtime rivals: Life and Art. Let's see where things stand.
Advertisement
Today's Photos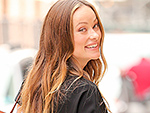 Treat Yourself! 4 Preview Issues
The most buzzed about stars this minute!