People Top 5
LAST UPDATE: Tuesday February 10, 2015 01:10PM EST
PEOPLE Top 5 are the most-viewed stories on the site over the past three days, updated every 60 minutes
Picks and Pans Main: Tube
Spotlight On...
B+
Once a generation—or so goes the premise of this flip, funny new series, based on the 1992 movie—one girl in all the world is born to wage war against vampires. At the moment, she is Buffy Summers, a cute but moody suburban California teen who has just arrived at Sunnydale High. Buffy left her last school over some unpleasantness, presumably involving vampires, that ended with the gym burning to the ground. But evil, Buffy quickly learned in the two-hour premiere March 10, is festering here as well, literally just below the lawns and after-school hangouts. Down in the sewers, a league of vampires plots to take over the world. Grumpily facing up to her duty, which can get in the way of establishing a social life, Buffy is seen trooping off to her bedroom and rummaging through her stockpile of crucifixes, stakes and holy water.
Sarah Michelle Gellar plays the part (originated by Kristy Swanson in the movie version) with the right degree of put-upon resentment, and the cast—including Anthony Stewart Head as school librarian—is as smooth an ensemble as you could wish in an hourlong series. The vampires, presided over by a king bloodsucker (Mark Metcalf) who looks like an albino rat in a leather bar, are the only disappointment. Because of his fangs, Metcalf slurps his lines. But, all in all, this looks like one of the brightest new shows of the season.
NBC (Wednesdays, 9:30 p.m. ET)
B-
To be sure, any executive assistant at a New York City fashion magazine would find his name far down the masthead—if even on the mast-head. But as played by the demoniacally sarcastic David Spade in a new sitcom from the producers of The Larry Sanders Show, this supercilious yet conniving secretary could easily have the rest of the staff dangling like marionettes from his fingers. Spade, best-known as Chris Farley's sidekick in movies like Tommy Boy, can deliver an insult with such grace and precision it's like watching Fred Astaire dance with a prop. Who needs a partner? Which brings us to the chief problem here: The actor is, in fact, in excellent company—there's George Segal as the publisher, Laura San Giacomo as his daughter and Wendie Malick as a fashion editor—but none of them is yet quite up to Spade.
MTV (Wednesdays, 10:30 p.m. ET)
F
Understandably the wildly vivacious McCarthy, former cohost of Singled Out, had greater ambition than to be jostled and ogled, week after week, by young guys hopping around in an advanced state of hormonal excitement. McCarthy's new MTV series, a 13-episode half-hour sketch show, is her first baby step toward solo stardom. Clearly she is not ready to do anything to alienate the world's Beavises and Butt-heads. In one skit, unable to remember what she had for lunch, she vomits onto a conference table and studies the results. She also makes a variety of goofy faces. McCarthy's next career move is a bigger one: She has her own NBC sitcom in the works for the fall. Perhaps a kindly director will teach her that being funny and idiotic aren't the same thing. Or maybe Téa Leoni will take her under her wing.
CBS (Sun., March 30, 9 p.m. ET)
C
Question: If the Waltons had grown up in a valley instead of on a mountain, would they have been depressed rather than upbeat? Watching this two-hour special, I also found myself fantasizing that Mama Walton was played by Lauren Bacall. "Make your own damned biscuits," she snarls to the clan. In other words, this innocuous and sentimental show doesn't require close attention. John Boy (Richard Thomas, who, though 46 years old, looks about 32) is a TV news anchor and fledgling author in the year of the moon walk. He visits the homestead for his parents' 40th anniversary. Virtually the entire cast from the series has been reassembled. Papa (Ralph Waite) makes some wicker chairs, John Boy bickers with his pregnant wife, and Mama (Michael Learned) encourages a student in her class to join a spelling bee.
CBS (Sun., April 6, 9 p.m. ET)
B-
In 1988, two Alcott scholars uncovered a 150-page manuscript that the author of Little Women wrote in 1849 at age 17. The Inheritance, first published this February, has now been adapted into this two-hour TV movie. A very timid attempt at romantic melodrama, with no bodices ripped, the show's riveting moments include a horse losing its shoe.
Cari Shayne is a penniless young woman, orphaned, who nonetheless has found a home with a wealthy Massachusetts couple (Tom Conti and Meredith Baxter). She serves as companion to their only daughter. Her station is above that of servant, but not much. This leaves her in an awkward position in society and makes it difficult for her to accept the attentions of a rich, handsome bachelor (Thomas Gibson). Meanwhile, the daughter's cousin, an ambitious, ringleted minx (Brigid Walsh Brannagh), wouldn't mind snaring Gibson for herself. Well, I'm already out of breath! The production is exceptionally handsome, from the period costumes to the family's stately home—which, according to production notes, is a mansion in Beverly Hills. That may explain why the garden vegetation looks faintly tropical.
>TV Remakes
RAIDERS OF THE BIG SCREEN
TRUE ORIGINALITY IN HOLLYWOOD IS AS rare as the tuna tartare served at Mortons. That, however, hasn't stopped TV execs from mining the movies for ideas—from Topper in the '50s and Peyton Place in the '60s to Alien Nation in the '80s. Now the trend is hotter than ever. Already, the WB Network has turned Buffy the Vampire Slayer (see review) into a series, USA Network has adapted La Femme Nikita, and CBS has ordered pilots for Fargo and The Magnificent Seven. Even ABC, despite so-so ratings for Clueless and Dangerous Minds, is developing Time-cop, a sci-fi series based on the Jean-Claude Van Damme thriller, and The Player, a spinoff of Robert Altman's film industry satire, this fall. "A TV show based on a movie is the equivalent of buying a bestseller—there's audience recognition," explains producer Larry Gelbart, who helped turn Altman's 1970 film M*A*S*H into a hit CBS series (1972-83).
For now, the rampant recycling shows no signs of abating. With its serial version of 1994's Stargate starting on Showtime in July, MGM Worldwide Television even has plans to produce a brand-new Fame—already a movie-cum-TV series during the '80s. "The audience," says the division's president, John Symes, "is ready for a '90s version." With that attitude, Howard the Duck: The Series just might be on the horizon.
Contributors:
Irene Zutell.
WB (Mondays, 9 p.m. ET)
Advertisement
Today's Photos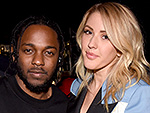 Treat Yourself! 4 Preview Issues
The most buzzed about stars this minute!