People Top 5
LAST UPDATE: Tuesday February 10, 2015 01:10PM EST
PEOPLE Top 5 are the most-viewed stories on the site over the past three days, updated every 60 minutes
Picks and Pans Main: Bytes
People-Lycos Web Watch
When Baywatch bombshell Gena Lee Nolin announced in a magazine interview that she would cybercast her baby's birth—complete with live pictures and a chat session from her hospital bed—it didn't take long for the story to sweep the Net. The news that it was an April Fools' prank, perpetrated by Nolin and The Web magazine, didn't travel so well. "When she heard about it, my mom called and said, 'Are you nuts?' " reports Nolin. "She said, 'Oh my, Hollywood has clearly gotten the best of you.' " Actually, adds Nolin, now eight months pregnant, "I think having my husband [Greg Fahlman, 36, who runs a video-duplicating company] and doctor in the room when I give birth will be just fine, thank you very much." The magazine also concocted a bogus sonogram and fake fetal heartbeat for Nolin's Web site (www.genalee.com), drawing thousands of messages from fans who overlooked the accompanying footnote admitting the hoax. Why were so many fooled? When it comes to cyber publicity stunts, nothing is shocking, says James Oliver Cury, an editor at The Web. "For a lot of folks, this wasn't stupid enough for them not to believe."
>KNOCKING ON HEAVEN'S GATE
EVER WONDER WHAT THE MOST Popular sites and subjects on the World Wide Web are? This week we present the new PEOPLE-Lycos Web Watch, a monthly ranking of the Web's hottest topics as indicated by search requests on Lycos (www.lycos.com), one of the Web's busiest search sites. From March 17 to April 6, Lycos recorded nearly 300,000 inquiries about the Heaven's Gate cult. Pinups (a perennial fave among Net surfers) weren't far behind. The Top 10:
1. Heaven's Gate cult 2. Baywatcher Pamela Lee 3. comet Hale-Bopp 4. MTV's Jenny McCarthy 5. Star Wars 6. pop group the Spice Girls 7. Cindy Crawford 8.
Madonna
9. Star Trek 10.
Anna Nicole Smith
Contributors:
Samantha Miller,
Johnny Dodd.
After his grandmother Emily Ahearn died in 1976, Bob Linehan discovered among her belongings a packet of letters, postcards and photographs tied with a blue satin ribbon. The papers told a heart-wrenching tale: the quest of Emily and her sister Blanche—both of whom left Prague for America at the outset of World War II—to find their third sister, Lebuse, who had disappeared during the war. "I knew there was a story in there," says Linehan, 38, a Bethesda, Md., computer programmer. Nearly two decades later, while studying for a graduate degree in art, he decided to tell it—on CD-ROM. Lebuse's Letters, which Linehan submitted as his thesis in 1994, won a slew of software-industry awards, but he couldn't find a publisher. In January he began selling the disc via a Web site (www.coremax.com). The CD-ROM reproduces messages to and from diplomats, Linehan's family members, the Red Cross—and, more than a decade after the war, a few smuggled messages from Lebuse herself, who had been taken to a work camp in Siberia by the Soviet liberating forces. Despite the American sisters' efforts to secure permission for Lebuse to leave Russia, the Iron Curtain proved impenetrable, and she died in 1970 without seeing them again. Mixed in with the letters are an evocative assortment of family memories: photos, drawings, home movies, even Lebuse's wedding announcement and Emily's recipe for knaydl. The events unfold gradually as users browse through the documents, none in chronological order. "You're reading these letters as I read them," says Linehan. "This is a real story."
Advertisement
Today's Photos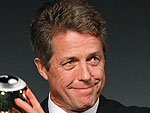 Treat Yourself! 4 Preview Issues
The most buzzed about stars this minute!