People Top 5
LAST UPDATE: Tuesday February 10, 2015 01:10PM EST
PEOPLE Top 5 are the most-viewed stories on the site over the past three days, updated every 60 minutes
Picks and Pans Main: Tube
Spotlight On...
B-
He hasn't been available for comment in over 90 years, but we feel safe in saying that novelist Jules Verne would prefer this version of his
20,000 Leagues
to the CBS movie aired in March. Not that it's any more faithful to the original, but at least the ABC mini-series works the author's name into the dialogue a couple of times. Besides, as a sci-fi-fantasy enthusiast, Verne would likely applaud this production's superiority in sets and special effects. And finally, as the character's creator, Verne would have to be impressed by the star power Michael Caine brings to the role of Captain Nemo, the mysterious submarine commander determined to found a new world order underwater. Ben Cross performed competently on CBS, but Caine's fleeting half smiles, alternately charming and chilling, are worth sailing a long way to see.
It's just too bad Nemo has to attack an American frigate and take captives from that ship on his 1867 voyage to the fabled lost city of Atlantis. They weigh down the sub with their extraneous emotional cargo. Unappreciated young scientist Pierre Arronax (
Patrick Dempsey
) comes burdened with nightmares featuring his father, the contemptuous Prof. Thierry Arronax (John Bach), as well as a troubling desire for his father's mistress, the compassionate Lydia Rawlings (Kerry Armstrong). Pierre's friend Cabe Attucks (Adewale Akinnouye-Agbaje), an African-American who happens to be the grandson of pre-Revolutionary War patriot Crispus Attucks, bears heavy concerns about slavery and saving the whales. Clearly these two need the relief of female companionship, so the film gives Nemo a scientist daughter, Mara (Mia Sara), for Pierre to fall for, while an exotic diver called Imei (Cecily Chun) drops in to bond with Cabe. A third male prisoner, brawny harpooner Ned Land (Bryan Brown), keeps trying to escape—perhaps out of unspoken sexual frustration.
CBS (Sun., May 11; Tues., May 13, and Wed., May 14, 9 p.m. ET)
B+
The soft-spoken but awesomely powerful Mafia chieftain. The sheltered youngest son for whom he envisions a brilliant career in some lawful endeavor. The somber interior photography that makes it look as if the Mob holds its meetings in a monastery. Part 1 of
The Last Don
could almost pass for a remake, if not a parody, of Francis Ford Coppola's classic 1972 movie
The Godfather
—except this time the favorite son gets whacked in the first quarter hour. The similarity is probably unavoidable, since both are based on Puzo novels set in the world of famiglia, omerta, et cetera. But in Part 2 the drama establishes its own intriguing identity, as well as an irresistible narrative momentum. By Part 3 you won't be able to tune out this miniseries any more than a debtor can shake a loan shark.
In the central role of Don Domenico Clericuzio, who rules his criminal empire from a fortresslike Long Island estate, Danny Aiello achieves maximum credibility with minimal overt effort, as befits a character accustomed to commanding compliance with a wave of the hand. Also outstanding is Joe Mantegna as the Don's nephew Pippi De Lena, an accomplished assassin with an impulsive nature and just an ounce of human feeling. But it's the next generation that gradually takes center stage: Pippi's handsome son Cross De Lena (Jason Gedrick), who branches out into semi-legitimate business from Las Vegas to Hollywood, and Dante Clericuzio (Rory Cochrane), a wild killer born of the Don's insane daughter Rose Marie (Kirstie Alley). Although director Graeme Clifford and scriptwriter Joyce Eliason find time to satirize the film industry, as represented by boorish studio executive Bobby Bantz (Robert Wuhl) and butt-kicking director Dita Tommey (k.d. lang), we never stray too far from the collision course traveled by Cross, the young man of respect, and Dante, the bad seed.
The Last Don
has a number of weaknesses, including Daryl Hannah's uninspiring performance as Cross's love, screen goddess Athena Aquitane. But in six hours the dull moments are remarkably few.
PBS (Man., May 12, 9 p.m. ET)
A
Today, Federal Reserve Chairman Alan Greenspan might say they suffered from "irrational exuberance," like the mad bulls of the stock market. A hundred years ago their condition was called gold fever. Tens of thousands of Americans—many of them urban tenderfeet with no idea what dangers and hardships awaited them—joined the stampede to Canada's frozen Klondike to mine the precious metal that was reportedly there for the taking. The operative phrase was "get rich quick."
Using evocative original music, prospectors' letters home, a wealth of photographs (the program notes that camera sales were starting to boom in those days) and interviews with historians (including that irrepressible Canadian Pierre Berton), this modest but highly valuable documentary presents its gold rush story as a testament to man's folly, endurance and eternal optimism.
ABC (Thurs., May 15, 9 p.m. ET)
C+
Oh, gee, one more thing, sir. I can't believe I forgot to ask you this...." Yeah, yeah. We're on to you, Lieutenant Columbo. Incredibly, the suspects still aren't. ABC says
A Trace of Murder
marks Columbo's 25th anniversary on network TV That depends on whether you date the Peter Falk character from the late-'60s TV movie
Prescription: Murder
or the early-'70s premiere of
Columbo
as an element of
The NBC Mystery Movie
. Either way, his act is old. And speaking of history, ABC's occasional two-hour
Columbos
of recent years make us miss the NBC format, which usually required Falk to milk his mannerisms for only 90 minutes.
The new film involves a conspiracy between a police forensics expert (David Rasche) and his lover (Shera Danese, Falk's real-life wife) to get her rich husband (Barry Corbin) out of the way by framing him for a murder. The thin plot would never fill the allotted time if Falk weren't a master of such dilatory tactics as rubbing his weathered face and patting his rumpled raincoat. But you know what's really incredible? We still enjoy his shtick. And Falk's dialogue with the perfectly patronizing Rasche is like gentlemen's Ping-Pong: non-strenuous fun. If they'd had a better script to play with, this silver anniversary would be worth celebrating.
>3-D on TV
A CURE FOR FLAT RATINGS?
ON THE L.A. SET OF NBC'S
3rd Rock from the Sun
, actor French Stewart is on the 27th—and final—take of a scene in an elaborate 3-minute musical dream sequence. Besides cavorting with dozens of dancers, Stewart (who plays Harry, one of the sitcom's four eccentric ETs) must slide into a wheelbarrow, collide with a sheet of glass and plunge through a manhole. "It's so much fun," the exhausted actor insists afterward. "It's like being part of some old-time production number."
In fact, what's new here—or, rather, so '50s-retro it seems new—is that parts of Harry's wacky dream, along with those of his cohorts, are being shot in 3-D for a special
3rd Rock
episode airing May 18. It's the network's retort to rival ABC's much ballyhooed 3-D Week (May 6-9), a sweeps-month ratings gimmick in which
Ellen; Home Improvement; The Drew Carey Show; Sabrina, the Teenage Witch
and five other sitcoms are getting the old in-your-face treatment. ABC viewers (who'll need special glasses available at Wendy's outlets) can flinch as
Coach's
Craig T. Nelson appears to hurl a football through the screen, wince as
Family Matters'
nerdy Urkel really reaches out to us and cheer as Mimi, Drew Carey's nasty nemesis, loses her head in a burst of confetti, the highlight of, yup, a Carey dream sequence.
For those who don't have the 3-D goggles, not to worry, says
Carey
executive producer Bruce Helford. "It will look virtually normal. This is no-headache 3-D." The same goes for NBC's offering. The specs needed for 3rd Rock are being distributed by stores selling Barq's soda and Little Caesars Pizza, but even to the naked eye, Harry's number dazzles. As well it might: NBC spent $1.3 million on the 3-D scenes. ABC won't say if its costs are as eye-popping as the effects themselves. Still, not everyone appears bowled over. "Will 3-D make a bad joke any funnier?" huffs
Los Angeles Times
TV critic Howard Rosenberg. "I don't think so."
ABC (Sun., May 11 and Mon., May 12, 9 p.m. ET)
Advertisement
Today's Photos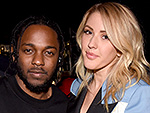 Treat Yourself! 4 Preview Issues
The most buzzed about stars this minute!