People Top 5
LAST UPDATE: Tuesday February 10, 2015 01:10PM EST
PEOPLE Top 5 are the most-viewed stories on the site over the past three days, updated every 60 minutes
Cracking the Whip
Judge Richard Matsch Keeps the Mcveigh Bombing Trial on Time and on Course
Matsch, 66, presiding judge in the McVeigh case, knew nothing of Homer Simpson and family. Nor does he tolerate the kind of courtroom diversions that dragged out O.J.'s 1994 criminal trial. By comparison the McVeigh case is proceeding at a remarkable clip, zipping through 132 witnesses in eight weeks, largely due to Matsch's strict, meticulous ways. Fisher didn't make it onto the jury, but his 80 minutes of questioning in Matsch's courtroom during the selection process left an indelible impression. "Judge Matsch doesn't mess around," he says. "This guy's 100 percent business."
In fact, in a published survey of trial lawyers, Matsch was described by some—speaking anonymously, of course—as "surly" and "tyrannical." But David Miller, a former director of the Denver ACLU, says appearing before Matsch can be a "very pleasant experience. You just have to come prepared and follow the rules." In Matsch's court that means no briefcases on the desk (they scratch the restored wood), no draping of coats on the furniture (it looks shabby)—and no excuse for tardiness. Court opens at 9 a.m. sharp, and breaks are timed to the minute, even when it means reconvening—as Matsch stipulated in a recent session—at 1:37 p.m. Still, the rancher judge, who collects rare guns and under his robes wears cowboy boots, expects the odd dustup in his court. "If people are going to trial, then there's going to be a gun-fight out there," says one of Matsch's former law clerks, Adam Chase, speaking figuratively. "His idea of what a judge is is to keep a fair fight."
In the McVeigh case, Matsch has been true to that idea from the start. In February 1996 he upset survivors and families of the bombing's 168 victims by moving the proceedings from Oklahoma City to Denver, maintaining it would be impossible to find an unprejudiced jury in a city so united in its grief. He allowed the trial to be broadcast to an Oklahoma City courthouse only after Congress intervened, then barred spectators in the Denver courtroom from wearing photos of the victims or religious jewelry.
In 23 years on the federal bench, Matsch has never shied from unpopular rulings. In 1992 the judge, who keeps a portrait of Martin Luther King Jr. on his office wall, overruled Gov. Roy Romer's decision denying the Ku Klux Klan a permit to march in Denver. And for 19 years he enforced a controversial busing law that ended the de facto segregation of Denver schools.
He came by his respect for discipline early, in the Burlington, Iowa, home of his parents, strict Lutherans William and Emma Matsch, who owned a grocery store. "We were all raised on the business of being honest and straightforward," says Bill Matsch, 74, one of the judge's three older brothers. In 1953, Richard graduated in the top 10 percent of his class with an accelerated law degree from the University of Michigan. After two years in the Army, in Korea, he moved to Denver, eventually serving as a local and federal prosecutor. There he met and married schoolteacher Elizabeth Murdock and, in the mid-'60s, set about building a home on 1½ acres in Cherry Hills, a fashionable Denver suburb, where they would raise their four daughters and a son. In 1974, President Richard Nixon appointed Matsch to the federal bench, where he quickly became known for both his prickly demeanor and the clarity of his reasoning.
Although lawyers in the McVeigh trial may not have noticed, friends say time—and tragedy—have mellowed Matsch. In 1992 his youngest child, Betsy, 24, a graduate student researching the environment, died when she slipped into a volcanic steam vent in Hawaii. The death of the girl he called Scout "really knocked him down and beat him up," says an old friend, lawyer Thomas Seawell. Matsch began a trial the next week but wore a bracelet of Betsy's for a year. "I'm sure there are lawyers in this town who think he is made of stone," says Seawell. "He's not."
Matsch's four grandchildren have brought some comfort. But friends say he would rather live the quiet life with Elizabeth on the 37-acre ranch near Boulder they have owned since 1989—traveling to work each day on the bus—than preside over such a wrenching, high-profile trial. "He still has a lot of sorrow over Betsy," Seawell says, "and I'm sure this trial just has to be bringing that back."
ANNE-MARIE O'NEILL
VICKIE BANE in Denver
Contributors:
Vickie Bane.
BOB FISHER WAS TREMBLING. AS one of 1,000 potential jurors in the trial of Oklahoma City bombing suspect Timothy McVeigh, Fisher was being questioned by federal Judge Richard Matsch—a stern man who does not wear his authority lightly. So when he was asked what he watched on television, Fisher, 48, a Lakewood, Colo., carpenter, kept it short. "The Simpsons," he replied. "The Simpsons?" barked Matsch. "That trial has been over for months."
Advertisement
Today's Photos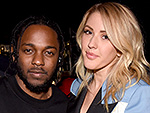 Treat Yourself! 4 Preview Issues
The most buzzed about stars this minute!