People Top 5
LAST UPDATE: Tuesday February 10, 2015 01:10PM EST
PEOPLE Top 5 are the most-viewed stories on the site over the past three days, updated every 60 minutes
Rising Son
Earl and Tiger Woods Share a Closeness Many Fathers and Sons Never Have. Now, a Loving Parent Looks with Pride on the Man He Did So Much to Create
Trophies? The son has hundreds. Money? More than some small nations. But 21-year-old Tiger Woods has only one father, and he isn't ready to let him go. "He really does need me," says Earl Woods, 65 and on the mend from triple bypass surgery in February. "He recognizes that there's a lot more to be done in his life and that I'm supposed to be there to participate in it." This week, for instance, Tiger will be bringing his monster drives and mammoth galleries to the U.S. Open in Bethesda, Md., a major championship, which despite some hiccups in his play of late, he is favored by many to win. Should he once again be victorious, Tiger will have a very special Father's Day present for his dad on Sunday, June 15—a nice, long hug, like the tearful post-Masters embrace he shared with Earl that moved President Clinton and much of the country. Though in the weeks since, Tiger may have become "America's son"—as
Oprah
Winfrey recently called him—make no mistake: he is still very much Earl's kid. Father and son, they form a remarkable twosome.
"Obviously they love each other, they respect each other," says John Merchant, the former head of the National Minority Golf Foundation, who has known the Woodses for seven years. It's true that Tiger is equally devoted to his mother, Kultida, 54, who, like her husband of 28 years, showered her son with love and attention. But it is the chemistry between Tiger and Earl that is particularly compelling—especially now that Earl is in and out of hospitals. "I don't think I've ever seen a father and son as close," says Pete McDaniel, who cowrote Earl's recent book, Training a Tiger. "They depend on each other and are best friends. God forbid anything happened to Earl."
Watch them, and that intimacy is obvious. "A lot of fathers and sons are reluctant to embrace," says the commissioner of the PGA Tour, Tim Finchem. "The Woodses aren't." Hugs, handclasps, sometimes just a wink or smile—Tiger and Earl have the effortless rapport that seems to elude so many fathers and sons. "They just had this deep connection," says golf coach Rudy Duran, who taught Tiger from ages 4 to 10. "They talked openly on a regular basis about golf and life." Said Tiger in a recent CBS video: "We would sit there and talk for hours. That's how we built up trust and respect for each other."
That's not to say that Earl Woods has always been the perfect parent, as he would be the first to admit. A native of Manhattan, Kans., Earl entered the Army in 1954 and served as a Green Beret in Vietnam before rising to the rank of lieutenant colonel. His leadership skills, though, were less evident at home, where his first wife, Barbara Hart, and their three children seldom saw him, since he was so often away on assignment. "I was not there," he says. "I would go away and come back to three totally different children." (Earl Jr., now 42, works for a subcontractor of Sears; Kevin, 40, is a San Jose, Calif., engineer; and daughter Royce, 38, works for Mitsubishi in San Jose.) But Earl learned from the mistakes he made. "Tiger was very lucky," he says, "in that I was there for him 100 percent all the way through."
Earl divorced Hart in the late 1960s and in 1969 married Kultida Punsawad, a secretary he met while stationed in her native Thailand. On Dec. 30, 1975, they had their only child, Eldrick, nicknamed Tiger by his father in honor of a South Vietnamese officer who saved his life more than once. Right from the start there seemed to be a special current running between father and son. "When he was asleep, I would go to his crib and touch his cheek, and he would smile," wrote Earl in his book. "He knew it was me."
Next came the moments that have already entered into lore—10-month-old Tiger hopping out of his high chair in the garage of Earl and Tida's three-bedroom home in Cypress, Calif., and perfectly mimicking his father's swing; Tiger comprehending a par 5 while other kids were learning to count to five; 2-year-old Tiger memorizing his father's work number and calling to ask, "Daddy, can I practice with you today?" Far from pushing Tiger to excel in golf, Earl could barely keep his son away from the course.
Perhaps his savviest stroke was making sure that golf was always a great, fun kid's game for Tiger—and something they could share. "We had this contest," says Earl of his then 3-year-old. "I said, 'Let's see how many three-foot putts you can make.' When he got to 70 and I hadn't putted yet, I said, Tiger, this is ridiculous!' And he said, 'Daddy, this is fun!' "
But there were serious lessons as well. "I was using golf to teach him about life," explains Earl. "About how to handle responsibility and pressure." Says Duran: "With Earl, there was no sulking or pouting when he didn't play well. Tiger learned by watching Earl in action." Later on, Earl would teach Tiger about resisting the easy temptations that come with success. One day, while Tiger was playing in the 1994 Nissan Open, he flashed his father a signal to check out two women behind the gallery ropes. "I looked to my right at two of the most beautiful women I've seen in my life," recalls Earl. "Tiger knew they were tour groupies, and he laughed all the way down the fairway."
And Tiger did his part, absorbing instructions like a pro and rarely misbehaving. "He's never been chewed out or spanked," says Earl. "He never even had a babysitter his entire life. You wanted to be around Tiger." But as his son matured, Earl's training methods changed. Drawing from his experiences as a Green Beret, he put his teenage son through mental-toughness training—"the Woods finishing school," as he calls it—in which he employed "psychological intimidation" and dirty tricks, such as dropping his bag of clubs in the middle of Tiger's swing. ("He'd stop, turn around and grit his teeth," says Earl. "I'd say, 'Are you posing or are you going to play? Why don't you play the game and stop being the little pretty boy.' ") Though Earl's methods have been questioned, those close to the family insist he never pressured his son. "Tiger was not a Jennifer Capriati," says Duran, and John Anselmo, Tiger's coach from ages 10 to 17, says, "Earl wasn't pushy at all. He let Tiger do what he wanted with golf."
Tiger also had a secret code word that he could have used at any time to stop his father's tactics, but he never did. Nor was he ever defiant or insubordinate, though most teenagers inevitably are. "There was never a period of rebellion," says John Strege, author of the 1997 biography Tiger. "They would get into terrific arguments over things, and Tiger would speak his mind, but it was never with any animosity." So far, Earl's methods seem not to have left any scars on his son's psyche. "A couple of times, Tiger has brought up the military experience that his father had, the toughness, the fighter in him," says fellow pro Mark O'Meara, who lives near Tiger in Orlando and knows him well. "Tiger feels like he's inherited some of that."
There's no question that Tiger was ready when his chance to shine finally came. He won the first of three straight U.S. Amateur championships when he was 18, and after dropping out of Stanford after his sophomore year to turn pro last August, he won two of his first seven tournaments. As president of Tiger's corporation ETW, Earl supervised his son's windfalls—his endorsement deals with Nike, Titleist, Rolex and American Express alone are worth around $90 million—and also helped keep him centered. But Earl, a heavy smoker who had undergone a quadruple bypass in 1987, would soon be forced to scale back his role in Tiger's life. One evening last October, Earl felt a tightening in his chest and was taken to a hospital near his Tulsa hotel, where he was staying while Tiger played in the Tour Championship. Earl didn't want to worry his son, but Tida phoned Tiger from the hospital, and he rushed to be with his father at 2 a.m.
When Earl underwent a triple bypass in February, and a follow-up operation two days later, Tiger, again, was there. Father and son didn't say much—they didn't have to. "Tiger is not one to overemotionalize things, and neither am I," says Earl. "We just touch, and it's all said." Now on a low-fat diet and about 35 pounds lighter (but still a smoker), Earl feels his medical problems have "deepened our sense of vulnerability, that it could end. It has forced Tiger to prepare for that eventuality."
Drained by his surgeries, Earl was too weak to attend the third round of the Masters in April and watched from his rented home nearby as Tiger tore up the fabled Augusta National golf course. But he mustered the strength to make his way to Augusta late in Tiger's final round. "I knew I had to go," says Earl, who was there to hug Tiger moments after his victory. "I said, 'Let it go,' and he started crying, and I started crying. I told him how proud I was of him, and he said, 'We did it.' All of the tension is relieved as soon as he comes into my arms. When he gets there in that safety, it all lets go."
And now it is time for Earl to let go too. He is still president of Tiger's corporation, but he isn't as involved with day-to-day decisions. Instead he keeps an eye on his son as Tiger acts like a typical 21-year-old gazillionaire. "He either spends nothing, or he goes nuts and spends a hell of a lot," says Earl, laughing. Last month he approved Tiger's purchase of a $3 million lot in Isleworth, a luxury development near Orlando, on which Tiger will build a home and a par-3 golf course. "In his townhouse he spent $46,000 that I know of on his electronic system. His golf cart has a boom box, speakers and a CD player."
Earl has also cut back on his travel to tournaments and sees his son less frequently, though they still speak on the phone at least once a day. "Tiger is learning to be more and more autonomous," says Duran. "Earl is taking more of a back seat. It's hard for him, but it has to be." While Tiger now lives in Orlando, Earl and Tida still reside in the home in Cypress where Tiger grew up. (Tida also spends a lot of time decorating their new, five-bedroom, $1 million home in nearby Tustin, a gift from Tiger.) "There is a geographical separation," says Earl of his son, "but there's no separation of the heart."
Yet while Tiger Woods now belongs to the world, there are still signs of that sweet-natured kid in the cluttered garage of his boyhood home. That's where Earl has stored his old belongings—clubs, trophies, even the high chair that is surely Smithsonian-bound. "It's sad in a way," says Earl, standing near the spot where Tiger took his very first swing. "This is what I've prepared him for. Still, it leaves a hole because he's not there."
Missing from the home are any extravagant gifts from the son to the father. "It's enough that we have each other," says Earl. "All of a sudden out of the clear blue sky he'll say, 'You know, I love you, Dad.' And that's it." But as Tiger travels the world conquering courses and rewriting golf history, he has with him a tiny gift from his father—a gold ball mark, made from Earl's melted-down bridgework, that Tiger received on his 18th birthday. The inscription reads "I'll always be with you." So far, Tiger has never used it. "I guess he's waiting until I'm gone," says Earl. "That's a part of me that will always be there with him."
ALEX TRESNIOWSKI
TOM CUNNEFF and LYNDA WRIGHT in Los Angeles, DOX SIDER in Miami and JOANNE FOWLER in Chicago
Contributors:
Tom Cunneff,
Lynda Wright,
Dox Sider,
Joanne Fowler.
Advertisement
Today's Photos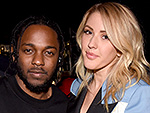 Treat Yourself! 4 Preview Issues
The most buzzed about stars this minute!