People Top 5
LAST UPDATE: Tuesday February 10, 2015 01:10PM EST
PEOPLE Top 5 are the most-viewed stories on the site over the past three days, updated every 60 minutes
Salesman and the Stripper
A Husband's Double Life Is Exposed After His Wife's Suspicious Death
But the party would be anything but. Just 4½ hours after Stefanie said goodnight to her neighbor on April 29, her distraught husband, Craig, 33, called 911 in suburban Merion, Pa. His wife was lying "unresponsive" in a bathtub at the couple's home, he told the operator. Within minutes, police arrived to find Craig kneeling in a bathtub full of water, cradling his wife's head in his hands. Stefanie—naked except for several pieces of gold jewelry—lay in the tub motionless. Craig explained that he had heard a thud in the bathroom where his wife was taking a bath. She was pronounced dead at 1:25 a.m. at nearby Lankenau Hospital—a victim, police initially suspected, of a head injury or accidental drowning.
Within 24 hours, however, authorities started to uncover a darker scenario. First, a deputy Philadelphia medical examiner found that Stefanie had been strangled. Then, in a crawl space above Craig's closet, police found evidence that the self-employed latex salesman had been leading a double life: Stuffed in a shopping bag were receipts chronicling his relationship with a 25-year-old stripper named Shannon Reinert. Police say Rabinowitz had visited Reinert at Delilah's Den, a Philadelphia go-go club, 39 times since January, spending nearly $29,000 on $100 lap dances and pricey gifts including diamond earrings and $8,500 in furniture. In all, police say, Rabinowitz owes creditors more than $500,000 for these and other expenses. He was arrested hours after his wife's funeral on charges that he murdered Stefanie for her $1.5 million life-insurance policy. "All the evidence points directly to him," says Montgomery County DA Michael Marino.
Rabinowitz, meanwhile, maintains his innocence, and his lawyer, Jeffrey Miller, says a well-dressed stranger who knocked on the Russakoffs' door and asked for directions to a nonexistent address on the night of the murder may have been linked to Stefanie's death. Initially, Rabinowitz's friends—as well as Stefanie's parents, Anne and Louis Newman—stood by him. But after three weeks of disclosure after damning disclosure, even his friends say they no longer know who Craig Rabinowitz is. "You think you can judge a person," says Kenny Forman, 28, who has known Craig since childhood, "but you don't know them at all."
Rabinowitz's biography is clear enough. Raised in Lower Merion, he is the only son of Joyce Rabinowitz, 67, a retired sales clerk, and her late husband, Henry, an underwear manufacturer. Popular and athletic as a child, Rabinowitz—"Rabs" to his friends—attended Camp Comet Trails near Gettysburg, Pa., for the first time at age 6 and returned every summer for 17 years, eventually becoming a camp counselor. "He was a true leader," says one former camp buddy. "A magnet."
In 1984, Stefanie Newman, a 16-year-old counselor-in-training at nearby Camp Wohelo, was drawn into Rabinowitz's orbit. Stefanie was academically gifted but quiet. "Craig was her first boyfriend," says attorney Genna Kidd, one of Stefanie's roommates at Bryn Mawr College, where she majored in political science. They were married in 1990, after Craig proposed during an off-season trip to Camp Comet Trails. Two years later, Stefanie graduated near the top of her class from Temple University's law school and landed a job at a respected Philadelphia firm. Craig, who took undergraduate classes at Temple but never graduated, tried to enter the latex sales business though without much success. "She was the breadwinner," says Stefanie's cousin Nicole Stamps.
To all appearances, the Rabinowitzes were a close couple. But Craig was leading a secret life from the start. He brought prostitutes into their home until 1993, when he was trapped in a sting operation and agreed to cooperate with police in exchange for immunity—apparently without Stefanie's knowledge. After Haley's birth last May, Stefanie reduced her hours at the law firm, taking a pay cut to $33,000. Yet investigators have found no recent record of income on Craig's part.
Instead, police say, Rabinowitz erected a financial house of cards, borrowing from friends and using the couple's heavily mortgaged house as collateral on bank loans totaling more than $100,000 in the past year, and charging an additional $60,000 on credit cards that were billed to a post office box. His spending only increased after he met Reinert—who quit her dancing job in May and has gone into hiding—at a furniture store earlier this year. On April 28, according to court documents, Rabinowitz spent $600 at Delilah's and received a voice mail message from Reinert (the contents of which have not been released) 90 minutes before he reported Stefanie's death.
Police further allege that Craig pawned Stefanie's engagement ring and other jewelry for $2,200 two days after the death—a development that apparently cost him the support of Stefanie's family when they learned of it. According to Honey Forman, a cousin of Stefanie's, the news about the jewelry was, for the Newmans, "the last straw."
On a recent sunny afternoon in Merion, Stefanie Rabinowitz's red tulips drooped in their beds outside 526 Winding Way, where the only sign of Haley—now living with her maternal grandparents while Craig is in prison awaiting trial—was an empty yellow stroller by the garage. Of all the mysteries surrounding Stefanie's death, her friends say there is one that not even a trial is likely to clear up: how she could have blindly trusted a man who reportedly betrayed her so thoroughly. "Why didn't she see something?" asks Forman. "A million thoughts go through your head. But unfortunately, you can't change a thing."
PATRICK ROGERS
ELIZABETH MCNEIL and BOB CALANDRA in Lower Merion
Contributors:
Elizabeth McNeil,
Bob Calandra.
AT 29, STEFANIE RABINOWITZ seemed to have exactly the life she wanted: a husband she dearly loved, a career as an attorney in a top law firm, a two-story colonial on Philadelphia's Main Line and an infant daughter, Haley, who was just learning to walk. One evening last April she stopped to tell a neighbor of her latest project: a first-birthday party for Haley, just five days away. Rabinowitz was thinking of planting more flowers in the yard for the occasion, she said. "She was so excited about the party," says Donna Russakoff, who lives next door. "She wanted everything to be perfect."
Advertisement
Today's Photos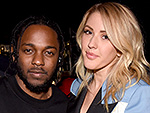 Treat Yourself! 4 Preview Issues
The most buzzed about stars this minute!