People Top 5
LAST UPDATE: Tuesday February 10, 2015 01:10PM EST
PEOPLE Top 5 are the most-viewed stories on the site over the past three days, updated every 60 minutes
Last Dance
A Desperate Desire to Be Slender May Have Cost 22-Year-Old Ballerina Heidi Guenther Her Life
But at what price, many now ask, was that lightness purchased? For on June 30, while visiting her family in California during the Boston Ballet's summer break, Guenther was traveling with her mother and brother to Disneyland when she suddenly dropped dead from cardiac arrest. At the time of her death, the 5'3" dancer weighed only 93 lbs. Friends and family soon believed that she had been dieting relentlessly to maintain what she thought was a suitable ballet body, which may have caused her heart to stop. Officials at the Boston Ballet denied that they had pushed Guenther too hard, arguing that though they had suggested she lose weight two years ago, they had recently urged her to eat more. But to the dancer's grieving mother, Patti Harrington, those protestations of innocence rang hollow. "The thinner she'd get, the more roles she'd get, the more compliments she'd get," says Harrington, a hotel concierge in San Francisco. "There's a real subliminal message that comes with all that."
There is no question that the physical demands and psychological pressures of a top-flight company like the Boston Ballet are at least equal to those of professional sports. "Dancers do feel they could be replaced in a minute," says James Reardon, who danced with the Boston Ballet from 1976 to 1985 and is now the artistic director of his own small company in Cambridge, Mass. "There's always somebody in the wings."
Typically, Boston Ballet dancers spend an hour and a half a day in classes, working on technique, then another six hours in rehearsal, learning the steps for the ballets they will be performing during the season, with little more than a lunch hour and occasional five-minute breaks. All sessions are conducted under the watchful—and frequently hypercritical—eyes of the ballet directors. Furthermore, studios are lined with floor-to-ceiling mirrors, which invite an almost obsessive self-scrutiny. It is a fiercely competitive world in which physical perfection can often seem like the expected norm, rather than an unattainable ideal. "Your body is your instrument," says Reardon. "Dancers are constantly evaluating themselves. 'Do I look good?' 'Do I look bad?' 'How can I look better?' "
Those, plainly, were the questions that haunted the days and nights of Heidi Guenther. Yet they hardly deterred her. Born in San Diego, the oldest of three children (her sister, Kirsten, is 20; her brother, Quinton, 15), Guenther began demonstrating her physical gifts almost from infancy. By the time she was 8 months old, she was walking; not long after that, she could climb out of her crib. "She was always into things, climbing on things," says her father, Richard, who separated from Heidi's mother in 1988 and now teaches fifth grade in Los Osos, Calif. At 6, like many little girls, she began taking dance classes. "That's where she just blossomed," Richard says. "She loved dancing."
With her mother's strong encouragement and support, she set her sights on becoming a professional dancer. At age 11, she was accepted into a summer program at the Houston Ballet School. From 1987 to 1994, until securing her spot in Boston, she was a scholarship student with the San Francisco Ballet School. "She was so focused and driven to succeed," says Melanie Brown, a close friend and dancing partner in San Francisco. "All she wanted was to be a ballerina."
The question of body image first cropped up when she hit puberty and her breasts began to develop. "She didn't like her boobs," says sister Kirsten, a student at the City College of San Francisco. "She didn't want them." That year, according to Patti, the San Francisco Ballet told Guenther to lose weight. "It was just devastating to hear," Patti says. "It was really hard. I felt for her because she felt so bad." Still, after Heidi lost a few pounds, she didn't seem obsessed about her diet. She and her friends would meet almost daily at a local drive-in and eat chicken strips dipped in ranch dressing, which Heidi would wash down with a chocolate shake. "She ate whatever she wanted to eat," says her friend Brown. "She was burning it all off anyway. Yet at that age...we saw a lot of eating disorders."
The issue became more urgent several years later, in 1995, after she had completed her debut season with the Boston Ballet's apprentice company. "She had gotten just a little pudgy at that point," says Dierdre Myles, who directs the corps de ballet. Artistic director Holmes suggested to Guenther, who weighed about 115 pounds, that her chances of joining the main corps would improve if she dropped 5. When Guenther returned in August for the next season, Holmes says, she had lost the weight and "looked terrific."
A year later she won her promotion to the Boston Ballet. How much the company is responsible for planting the seeds of what seemingly became an eating disorder is open to debate. In an interview with The Boston Globe after learning of Guenther's death, Holmes sounded like an advocate of slimmer-is-better. "You see a girl onstage, her butt going up and down, it's not attractive," she said. But Holmes insists, and a glance at her dancers confirms, that she is actually rather flexible when it comes to body types in her company. "I like diversity," she says. "Our company is not a company of sticks...but you have to have some aesthetic value. People are paying for tickets to see you."
Moreover, the Boston Ballet did eventually encourage Guenther to maintain a healthy weight. As whispers began circulating in the company that she was looking thinner than usual, she was asked several times if she was eating properly. In her official evaluation last January, Guenther's dancing was praised, but she was cautioned about her diet. "Be careful not to get too thin," the evaluation read. "We are concerned and hope you are eating well." Guenther signed a statement acknowledging that she had been cautioned. "That's about all we can do," says Holmes, emphasizing that Guenther was an adult and a paid professional. In May, Guenther had a routine physical with a dance-company doctor and a nutritionist, who noted no serious problems. Indeed, her weight was hardly unusual for a young dancer. "She was thin," says Holmes. "But not thin to the point of dying."
It is now clear, however, that Guenther had not taken the company's warnings to heart. When Heidi arrived home on June 11, her mother was taken aback at how skinny she looked. "She was thin, too thin, and I said that to her," recalls Harrington. "She said, 'Yeah, I'm going to gain a few pounds.' " Kirsten says that her sister was down to a size 1—"and that looked baggy on her." Harrington was also dismayed to discover that her daughter had started smoking. All the same, Guenther showed no outward signs of an eating disorder. At a barbecue she reluctantly ate just a small piece of steak. But her spirits were good, she seemed to have plenty of energy, and no one caught her throwing up after a meal. "If I had thought there was an eating disorder, I would have acted on it," says Harrington.
On June 30, Heidi, her mother and Quinton set out by car for their annual visit to Disneyland. Heidi was laughing and joking much of the way. They stopped to stay overnight with long-time family friends Rosie and Randy Morrison. "She looked much thinner than I had ever seen her—ever," says Rosie. When she asked Heidi what she weighed she just "blew me off." Around 9 p.m., after a quick run to the convenience store, Patti, Rosie and Heidi were stopped at a gas station in Paso Robles when Heidi suddenly fell backward in the minivan. "No gasp, no cry, no nothing," says her mother. "When I opened the door and she fell out, her eyes were fixed, her lips were blue." Frantic, Patti began screaming, "Heidi, wake up! Heidi, wake up!"
Shortly before 10 p.m. she was pronounced dead at a local hospital. A later search of her belongings uncovered a stash of over-the-counter laxatives. She was also taking herbal pills, which she may have been using as a diet aid. Just how her weight loss could have contributed to her death is speculative. An autopsy showed no heart deformities, and tests revealed no unusual substances in her blood. But doctors caution that excessive use of diet aids can, under certain circumstances, lead to cardiac arrest. And the family did have a history of heart trouble. Richard Guenther's father died of heart failure at age 37, and his mother and sister have also suffered attacks.
Heidi's father acknowledges that he, for one, tried to encourage his daughter—who never even had time for a serious boyfriend—to live a more rounded life. "I knew she wasn't going to be able to do this forever," he says. "I'd tell her, 'Heidi, you can't put all your eggs in one basket.' " But for the moment, she wouldn't hear such talk. "She was very headstrong, dedicated and focused," he says.
As many experts would agree, young women with eating disorders often exhibit an extreme perfectionism, though doctors are wary of predicting which individuals are most at risk. "There's a complex psychological underpinning to eating disorders," says Dr. Michael Strober of the UCLA Neuropsychiatric Institute, who treated actress Tracey Gold when she developed anorexia. "The question becomes, why do some people in the face of pressures to control the body's natural form develop these problems," he says, "and others do not."
In the aftermath of Heidi's death, her family is hoping to establish a foundation to help young athletes and dancers cope with the pressures of their careers. For now, they are left only with fond memories of a slip of a girl who loved ladybugs, sunflowers and, above all else, dancing. Her father recalls one trip he made with Heidi to Flagstaff, Ariz., in 1992. During a severe thunderstorm it suddenly started to hail. "Ahh, I've never danced in the snow," said Heidi. With the hail pelting down and covering the ground, she ran outside and began dancing a scene from Swan Lake in the street. With each pirouette, says her father, she seemed to become more and more lost in her own fantasy.
BILL HEWITT
CABRIELLE SAVERI and KEN BAKER in San Francisco, LYNDON STAMBLER and JULIE JORDAN in Los Angeles and NANCY DAY in Boston
Contributors:
Cabrielle Saveri,
Ken Baker,
Lyndon Stambler,
Julie Jordan,
Nancy Day.
FINALLY THE YEARS OF PLIÉS and dreaming had paid off, and ballerina Heidi Guenther was determined to make the most of it. In May 1996, Guenther, 22, had been promoted from the Boston Ballet's apprentice company, where she had been perfecting her technique for two years, to the main corps de ballet. During Boston's grueling 52 performances of The Nutcracker last Christmas, she performed with remarkable zeal, dancing her own roles and often subbing for other corps members who were sick or injured. By the time the troupe closed its season in May with Cinderella, Guenther was looking noticeably thinner, but not alarmingly so—at least not by ballet standards. "Heidi was a lyrical dancer," says Boston Ballet artistic director Anna-Marie Holmes, "with a lovely sort of refined quality." Adds Boston soloist Kyra Strasberg: "She was a very, very talented dancer with a gorgeous light jump."
Advertisement
Today's Photos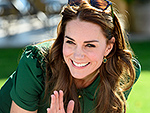 Treat Yourself! 4 Preview Issues
The most buzzed about stars this minute!