People Top 5
LAST UPDATE: Tuesday February 10, 2015 01:10PM EST
PEOPLE Top 5 are the most-viewed stories on the site over the past three days, updated every 60 minutes
Picks and Pans: Pages
On Tour With...
No one understood the allure of sex better than photographer George Hurrell (1904-1992); his seductive shots of Hollywood actresses in the 1930s helped turn stars into cultural icons. Hurrell's protégé Mark Viera has assembled 275 of the master's portraits (a pouty, lusty Jane Russell in a haystack, Marlene Dietrich with head feathers) and the stories behind them. Greta Garbo thought him mad; he called her a stone statue. Although his most frequent subject, Joan Crawford, said she would "scrub her skin until it shone" before sittings, it was Hurrell's peerless retouching techniques that turned her flawed, freckled complexion into alabaster.
His most erotic work was of Jean Harlow, their sittings lubricated by gin and the platinum beauty's insouciance. "She would just drop her dress and be nude," Hurrell said. "Not in a seductive way; she just had no shame or inhibition." The Harlow portraits are classic Hurrell: a supine siren shot from above, hair billowing, eyes heavy-lidded in surrender. At the time it was called glamor, but as he noted, "Glamor was nothing more than an excuse for sexy pictures." (Abrams, $39.95)
by Rona Jaffe
It was back in 1958 that a young Radcliffe grad named Rona Jaffe published The Best of Everything, that B-movie of a book about five women looking for love and career fulfillment among the louses of New York City in the late 1950s. Give or take a woman, give or take a decade, Jaffe has been using the same formula ever since. Five Women centers on Gara, a 50ish psychologist still reeling from a divorce and a mastectomy; Felicity, a beautiful black lawyer who has a wildly jealous husband and a passionate but manipulative married lover; Kathryn, "a chic, pretty, happy, bubbly redhead" who has three ex-husbands and enough money to indulge her taste for Chanel; an aggressive, egocentric, frustrated actress named Eve; and Billie, a once semifamous singer who now runs the restaurant where the other four women have their special nights out. Predictably and tediously, Jaffe limns her women's troubled girlhoods and their adult struggles with beastly men, bad memories, bulimia and, on occasion, the bust-up of everything. (Donald I. Fine, $24.95)
by Timothy Treadwell and Jewel Palovak
Timothy Treadwell was an alcoholic and recovering drug addict in the summer of 1987 when he first set off to spend some quality time with wild bears in western Alaska. It was that or a nearly certain death in the L.A. drug demimonde. On virgin Pacific shoreline south of the Arctic Circle, in an area legally off-limits to human hunters, he found a reason to live.
Befriended by a golden-colored bear he named Booble, Treadwell made two vows: to give up drinking and to protect the grizzly and its habitat. He attained the first, but the second may prove beyond his grasp. Today the grizzly, which needs wilderness lands and rivers to survive, is endangered by its most lethal aggressor, modern man. Of the more than 100,000 grizzlies that roamed west of the Mississippi (in the lower 48 states) just two centuries ago, fewer than 1,000 remain, thanks to hunters and land developers. Just 2 percent of the bears' original habitat remains.
Treadwell wisely cautions readers not to imitate his field methods. He has survived countless brushes with death and has come close enough to brother bear to smell his salmon-spiked breath. The grizzly can bound along at speeds up to 35 m.p.h. and decapitate foes with a single swipe of its paw. To calm riled bears, Treadwell walks backward and sings. When encounters turn aggressive, he huffs, snarls and growls as he charges forward. Don't try it.
Although not a trained scientist, the Australian-born, California-bred Treadwell, 36, is a keen observer of bear life. Among Grizzlies is a heart-stopping eco-adventure, a testimony to both the grizzlies and their courageous protector. (HarperCollins, $24)
by Patricia Cornwell
After being sorely missed in Hornet's Nest, the mess-tery Patricia Cornwell published last winter, fearless forensic pathologist Kay Scarpetta is back on the case—and it's a doozy. Unfortunately, before Scarpetta and her creator hit their stride, you'll have to hack through a few dozen pages of the most wooden dialogue ever heard outside of an English-as-a-second-language class.
But enduring this eminently skimmable curtain-raiser is a small price to pay for the cunningly plotted thriller that follows. This time around, Scarpetta, the state of Virginia's chief medical examiner, begins to suspect that the torso of an elderly woman discovered in a landfill may not be the work of the serial butcher she has been hunting but that of a copycat killer with something much, much deadlier up his sleeve. And if sprinting to identify the alarming, poxlike pustules on the corpse weren't challenge enough, Scarpetta must also contend with a cyberstalker sending her gruesome crime-scene photos and threatening messages over the Internet. Medically propelled like the best of Cornwell's work, Unnatural Exposure will quickly have hypochondriacs squirming in their chairs. (Putnam, $25.95)
by Carol O'Connell
Beach Book of the Week
THE BAYOU REMEMBERS. DEEP IN ITS marshy depths old evils lurk, ready to strike with gator force should someone be fool enough to stir the waters. But in this moving mystery, that someone is more than ready for the fight of her life. She is NYPD Detective Sgt. Kathleen Mallory, who has returned to her tiny Louisiana hometown after almost 20 years to solve the case that has obsessed her since childhood: the murder of her own mother.
Mallory's memory-haunted journey of discovery should prove equally illuminating to readers. The many fans O'Connell has won over with her first three novels will glimpse not only some of the mettle beneath her computer-hacker heroine's steely facade, but also the breadth of her own talent. Here she conjures up a world of almost Faulknerian richness and complexity—though in mercifully shorter sentences—peopled with characters every bit as compelling as those on Mallory's usual Manhattan beat. In Stone Angel, O'Connell's imagination truly takes wing. (Putnam, $24.95)
>John Gray
RAND McNALLY OF ROMANCE
JOHN GRAY, THE MAN WHO MADE MARS and Venus synonymous with the sexes, is sitting in Manhattan's Motown Cafe, autographing his latest relationship how-to, Mars and Venus on a Date (HarperCollins). One of the 35 worshippers seemingly hanging on his every word, Elaine Patterson, 59, says that although her husband is indeed from Mars (she is from New Jersey), "I can understand him better," thanks to Gray's anatomy of communication. Because she couldn't get her hubby to read the books, she says, "I bought the whole video set." Elaine underestimated her Martian. "Now," she sighs, "I can't get him to watch it." Another fan, Greg Georgi, 42, credits Gray for teaching him the proper response to his wife's complainings: "Shut up and just listen, and the problem will go away."
The boyishly handsome Gray, a 45-year-old former monk, says he wrote the new book on singles partly for a single pal. He calls his latest effort a five-stage road map for romance and hopes it will have cosmic consequences. "When [readers] finish Mars and Venus on a Date, I want them to feel confident and hope that they can find true and everlasting love." (A neat trick for $25.)
With five Mars-and-Venus books already to his credit, plus videos, a lucrative lecturing schedule and even a CD tie-in, all Gray would seem to lack is a planetary theme park. And he is already planning a new book on some other beings from beyond: kids. "I will be focusing more on parenting skills," promises the father of three daughters.
Contributors:
Paula Chin,
Joanne Kaufman,
Harriet Shapiro,
Pam Lambert,
Lan N. Nguyen.
by Mark A. Viera
Advertisement
Today's Photos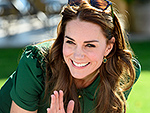 Treat Yourself! 4 Preview Issues
The most buzzed about stars this minute!