People Top 5
LAST UPDATE: Tuesday February 10, 2015 01:10PM EST
PEOPLE Top 5 are the most-viewed stories on the site over the past three days, updated every 60 minutes
Picks and Pans Main: Tube
Spotlight On...
CBS (Tuesdays, 9p.m. ET)
Grades: Michael Hayes, A-; Gold Coast, B.
We hereby declare this David Caruso Rehabilitation Week. The former NYPD Blue cop, who illadvisedly bolted that hit show after one season to pursue a film career (non-hits Jade and Kiss of Death), is back on the small screen in a big way: playing a good-hearted criminal in a Showtime TV movie and a principled prosecutor in his serious-minded new series on CBS. In this close-up medium—perhaps the best venue for his subtle strength as an actor—the guy is unquestionably a star.
Caruso's title character in Michael Hayes is an ex-New York cop who rises from an assistant U.S. attorney in the Sept. 15 preview episode to acting U.S. attorney in the Sept. 23 premiere, after his boss (Philip Baker Hall) is seriously injured by a car bomb. The reminders of Hayes's police background are too frequent (the premiere even has him rushing into danger with gun drawn), but the show has a moody, almost melancholy quality that distinguishes it from the rest of TV's law-enforcement crowd. Even more intriguing than the hero's professional life (in which an investigator played by Ruben Santiago-Hudson helps with the legwork) is his touchy relationship with his ex-convict brother (David Cubitt), whose wife (Mary Ward) and son (Jimmy Galeota) see Hayes as a surrogate husband and father. This could be Law & Order with heart.
Gold Coast, taken from an Elmore Leonard novel, concerns a part-time hood (Caruso) who falls for a Mob widow (Marg Helgenberger) and tries to protect her from a cowboy hit man (Jeff Kober). The plot is underdeveloped and the climax is disappointing, but director Peter Weller (who also helmed the Hayes preview) keeps tension simmering under the Florida sun. And Caruso shows again how much he can say with a glance.
NBC (Wednesdays, 8 p.m. ET)
C
Through the miracle of personal computing, many Americans now have the option of doing their jobs without leaving home. That blessing may turn into a curse for this new sitcom, starring Tony Danza as a New York sports columnist and single dad (recently separated) who writes in his apartment so he can spend more time raising his daughters, aged 16 (Majandra Delfino) and 11 (Ashley Malinger). Problem: Danza is unable to type, much less operate his PC, so he must dictate his prose to a full-time assistant (Maria Canals). Every possible laugh is squeezed out of this circumstance in the first two episodes (Sept. 24 and Oct. 1). Bigger problem: Danza's household headaches are not especially funny. How many times will the show remind us that his younger daughter is a hypochondriac and that his ever-present doorman (Shaun Weiss) has the hots for his assistant? Then again, Danza is easy to like as a tidier version of Oscar Madison. So here's our free advice: Have the sportswriter work at the newspaper office and let the girls' grandfather (Dean Stockwell) play nanny.
ABC (Thursdays, 9 p.m. ET)
B+
Just how badly will they muck it up? That's what Cracker fans have been wondering since ABC announced plans for an Americanization of the popular British drama series (shown stateside since 1994 on A&E) about a hard-living police psychologist. Surprisingly, not much has been lost in the translation. The first two episodes of ABC's Cracker (Sept. 18 and 25) closely follow the plot and dialogue of the British series' two-hour finale from 1996. As portrayed by Robert Pastorelli (Murphy Brown), Gerry Fitzgerald is somewhat more intense and overbearing than his U.K. model Eddie Fitzgerald (Robbie Coltrane). Gerry may be hard for the audience to take, particularly when he's spouting pessimistic philosophy. The new show also makes an atmospheric error by shifting the London location to sunny Los Angeles rather than to an older, bleaker U.S. city. But Cracker can't rightly be accused of going Hollywood—except, perhaps, in the choice of a too-beautiful actress (Sarah Paulson) to play the serial killer who sends "Fitz" love letters in the suspenseful opening story line. The protagonist remains as difficult and dissipated as he is brilliant. Just ask his fed-up wife (Carolyn McCormick). If you're in the minority of Thursday-night viewers seeking a stark contrast to Seinfeld, here is your man.
NBC (Thursdays, 9:30 p.m. ET)
B
This slick new sitcom follows Seinfeld in NBC's vaunted "must-see" lineup, stars Emmy-winner Kirstie Alley (Cheers), comes from the creators of Friends (Kevin Bright, Marta Kauffman and David Crane) and promises to rely heavily on what the standards-and-practices folks call sexual innuendo. In short, it can't miss. Alley's character owns and gives her name to Veronica's Closet, a company that markets alluring lingerie and satisfy-your-man books. When she talks business with her employees (Kathy Najimy, Wallace Langham, Dan Cortese and Daryl Mitchell), sex quite naturally comes up. And office conversation is further spiced by the running debate over whether Langham's character is gay (his denials are limp). On the domestic side, Alley's marriage founders in the Sept. 25 premiere because her husband (super-smarmy Christopher McDonald) is a compulsive adulterer. The opener mostly succeeds in maintaining a tone that's more racy-adult than naughty-juvenile. The only element that doesn't mesh is the character of Alley's father (Robert Prosky), who serves as her chauffeur so she'll have someone to talk to while stuck in Manhattan traffic. Prosky would be an asset to any cast, but his role looks like a fifth wheel.
>Live TV
ON THE ERR
THE ROUTINE FRENZY DEPICTED ON every episode of ER will seem a little more real on Sept. 25, when the show airs live and unedited for the first time. "It's going to be nail-biting time," says executive producer Carol Flint, who wrote the episode. Indeed, Clooney and Co. may want to check out the episode of the '50s anthology show Studio One in which an actor playing a surgeon asked for a "heepademic nurdle." The supposedly unconscious "patient" started giggling uncontrollably—followed by the "nurses" and crew. Then there was the episode of the '50s drama Climax when an extra became a dead man walking: mistaking his cue for a scene change, "He got shot, died, then stood back up and walked off the stage, all on-camera," recalls then-assistant stage manager Charles Cappleman. Even some commercials used to air live: In 1962, Say When game show host Art James was pitching Peter Pan peanut butter when the jar self-destructed. "So I'm saying, 'It's really good down to the bottom of the jar,' and I drop this butter knife into it and the damn [jar] broke. The knife went straight through." At least he got his lines right, unlike Betty Furness, who demonstrated in a '50s commercial how to get a Westinghouse oven "ready for its furkey." The company wired her: "We are just eternally grateful it wasn't a duck."
Contributors:
Julie Jordan.
Showtime (Sun., Sept. 28, 8p.m. ET)
Advertisement
Today's Photos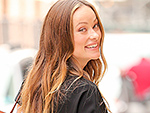 Treat Yourself! 4 Preview Issues
The most buzzed about stars this minute!