People Top 5
LAST UPDATE: Tuesday February 10, 2015 01:10PM EST
PEOPLE Top 5 are the most-viewed stories on the site over the past three days, updated every 60 minutes
Happy as They Are
They're Not Tiny, but Neither Are Their Talents. Now Confidently Curvy Female Stars Show That Success Can Happen at Any Size
Filthy Rich
. But no sooner had she signed up than producers began having second thoughts about the then-size 8 actress. "They would look at me, with everyone else on the set standing there, and discuss my weight as if I weren't even there," says Burke, who as a 17-year-old beauty queen had begun popping weight-loss pills and going on starvation diets to slim down. " 'What can we do to hide her legs? What are we going to do about that butt?' " The experience, she says, wrecked her self-esteem. "There I was, a beautiful woman with no idea that I was beautiful. I was always told I wasn't thin enough."
Don't despair, Delta. These days big girls don't cry—they get even. Sure, most power brokers in today's Hollywood still demand that actresses look more like
Heather Locklear
(pre-pregnancy, a size 2) than Marilyn Monroe (size 16), but being big—or even plain old average-size (5'4" and 144 lbs. for American women)—has become big business.
Oprah
Winfrey (down from size 24 to size 8) and
Rosie O'Donnell
(size 18) rule daytime TV Plus-size actresses Yvette Freeman (
ER
) and Kathy Kinney (
The Drew Carey Show
) are in their prime time. And pound for pound, singers Wynonna Judd and Carnie Wilson have shown they have more staying power than all the Spice Girls combined. In fact, in every venue from films to fashion, stick-thin standards are waifing bye-bye.
"People like Roseanne and Delta and
Oprah
have opened the door for people who aren't the average size 2 or 4 that exists in Hollywood," says size-16 actress Debra Christofferson, last season's Sipowicz-smitten receptionist on
NYPD Blue
. "I told my agent when I first moved here, 'I do not play fat-girl parts.' "
Drew Carey
's Kinney says one sure sign of progress is that her weight—or that of the hefty Carey himself—is not mentioned in the scripts. "Fat jokes, whatever—we don't go there," she says. That kind of healthy attitude is making a difference, says Wynonna, 33: "I represent a lot of women who will never be a size 8, and that's okay. You have to remember there are some things in life more important than fabulous thighs."
Just ask model Emme, a Botticelli-proportioned Christie Brinkley who once had a photographer tell her that working with her size 14-16 body would be "a discredit to his career." She now commands $5,000 a day as the world's top plus-size mannequin. And the Duchess of York, Sarah Ferguson, who admits she was "totally and utterly humiliated" when tabloids dubbed her the Duchess of Pork in 1988, earns seven figures as a spokeswoman for Weight Watchers.
Such success stories clearly play to the female population, 40 to 50 percent of whom are size 14 and up—and not necessarily enamored of Pamela Lee's proportions. "We're all getting tired of the Barbie dolls paraded before us," says medical writer Laura Fraser, author of
Losing It: America's Obsession with Weight and the Industry That Feeds on It
. Prosecutor-turned-TV commentator Star Jones, 35, cohost of ABC's daytime talk show
The View
, says at least half of her fan mail is from people happy to see someone her size on TV. "People look at me as empowering because I feel so good about myself," she says. And O'Donnell got numerous letters of support after guest Donny Osmond facetiously pondered on-air in June 1996 whether a stunt helicopter could carry someone of her heft. "I don't believe it was necessarily malicious," she later told
Radiance
magazine. "It was just stupid of him."
Even daytime soaps, among the most fat-free programming, have started to get the message. On NBC's
Another World
, Emmy-winning actress Judi Evans Luciano (size 10-12) allowed writers to include in the storyline her real-life battle trying to lose the 70 pounds she gained during her pregnancy last year. Prime time has made strides too: Among regular cast members of the Nielsen Top 20 a decade ago, there were only four fuller-figured actors; last season there were twice that number. Notes
ER
's Freeman: "The best shows aren't fantasy anymore. Look at
NYPD Blue
,
Chicago Hope
and
Law and Order
. Those shows have nice-looking people, but they're not gods and goddesses."
Of course, voluptuousness and va-voom are not mutually exclusive.
Mode
, the first high-end fashion magazine targeting women size 12 and up, features
Vogue
-quality photography in its articles and fashion spreads. Launched as a quarterly in February with a circulation of 250,000, it was so well-received (circulation is now 360,000) that in '98 it will go monthly, a year ahead of schedule. And designers like Ellen Tracy, Ungaro, Anne Klein and Eileen Fisher have adapted their lines for large sizes. (Burke's own line of size 14-26W clothes, which debuted in 1995, is available at department stores.) Over 25 percent of women's fashion dollars are spent on sizes 16 and up. Not that there is a full range of choices yet. Amy Spindler, fashion critic for
The New York Times
, says that historically designers made few concessions to the way most women are proportioned. "Their attitudes have been, 'Why don't they get thinner and then they can wear my clothes.' " With big-name designers like Calvin Klein and Donna Karan refusing to adapt their clothes for plus-sizes, a frustrated O'Donnell ("It's hard to get an Armani in size 18," she joked at this year's Tony Awards) enlists designer Dale Richards to make her chic tailored suits. "Many designers don't carry large sizes because it brings them down a notch in society," says Emme. "They consider large-sized people as damaged, as not normal."
Indeed, with the $30 billion weight-loss industry showing no signs of a slowdown, the slur that heavier people could slim down if they had willpower is still widely believed (some doctors, however, agree that a person is more or less prone to a certain weight range). Back when she hosted her own talk show in 1995-96, Carnie Wilson, 29 and a size 20-22, recalls, "There would be a letter once in a while that would say, 'You're getting big. Is everything okay?' Come on! I don't sit on the couch and shove Doritos in my mouth, honey!" On the contrary, like their scrawnier counterparts, many larger women work out with relish. Emme walks on her treadmill; Wynonna kick-boxes with her personal trainer. In fact, says Fraser, these women are as fit as—or fitter than—anybody else. "Being 20 or 40 pounds heavier than what most actresses and models weigh," she says, "is not only normal but healthy."
That is not to say there aren't health risks connected with being overweight. "There is no doubt that obesity is linked to disease, such as heart disease, diabetes and some cancers, and even death," says Dr. Barbara Moore, president of Shape Up America!, the awareness campaign I founded by former Surgeon General Dr. C. Everett Koop. "The real culprit," she says, "is not weight but increased body fat. Just as there's an epidemic of obesity in America, there is also an epidemic of inactivity. And, believe me, they are supportive of each other."
It's an issue Jones, for one, takes to heart. She now eats a lower fat diet and walks regularly. "High blood pressure runs in my family," she says. "But I'm not on this mad diet. I'm trying to add years to my life."
Fitness is also the goal for Winfrey, who, at her heaviest, weighed in at 237 pounds. In her new video
Make the Connection
(due out Sept. 30), based on the book she coauthored in 1996 with personal trainer Bob Greene, she recalls how, unbeknownst to her, clothing stylist Andre Walker would buy two suits and have a seamstress put them together to make one that fit Winfrey. The low point of her quest, though, was the '92 Daytime Emmys. Going onstage to collect her award, "I did not want to get out of the chair," she says. "I thought my skirt was too short and thought, 'Oh, God, now they're gonna shoot my behind.' I felt like I [was] out of control of what I put into my body." With regular exercise and a healthy diet, Winfrey has stayed trim, but she says, "I don't believe that it's for everybody to be a size 8 or even a 12. I think you need to be where you physically feel the best for you."
Hollywood has gotten smarter too, but it still has a way to go. Wynonna says her svelter sibling Ashley "was [recently] told by a producer that she needed to lose weight. It's insane." According to E. Duke Vincent, vice chairman of Spelling Television—the force behind
Melrose Place
and
Beverly Hills, 90210
—casting larger women as leading ladies is unlikely. "It's a world of fantasy. I do not believe that you or anyone else would watch—unless it were a comedy—a show about a full-bodied Cindy Crawford as a model." That view infuriates
NYPD
's Christofferson. "Other than Delta, we're not perceived as a romantic lead. Well, I'm sorry. We all know large-sized people who are married and have romances."
Even in prime time. On Fox's
Living Single
, the voluptuous
Queen Latifah
and Kim Coles fall in and out of love just like their slimmer costars—without any mention of their weight. "TV people want actresses to be slim because slim, in their minds, equals sexy," says Yvette Lee Bowser, the show's creator and executive producer. "I couldn't disagree more." Comic Louie Anderson, the talent behind Fox's
Life with Louie
cartoon series, believes the best way to create change is for larger actors to refuse demeaning roles. "I did an episode of
Chicago Hope
, and my weight wasn't mentioned. That's what drew me to the part. What happens in a career has an awful lot to do with what your image of yourself is."
Wilson, for one, is hoping Hollywood will return to those pre-Twiggy days when full-figured women like Monroe, Jayne Mansfield and Jane Russell weren't merely accepted, but worshipped. "I've always pictured me in a movie where there's a gorgeous lead like
Tom Cruise
or
Matthew McConaughey
," she says, "and there's this other girl, and she's thin and pretty, but he winds up going with me."
CYNTHIA SANZ
With reporting by RON ARIAS, CHAMP CLARK, JOANAE FOWLER, SUSAN CHRISTIAN GOULDING, KATE KLISE, ANNE LONGLEY, "NANCY MATSUMOTO. SUE MILLER, MARIA SPEIDEL, CRAIG TOMASHOFF, ELIZABETH VELEZ, KELLY WILLIAMS, PAULA YOO and IREAE ZUTELL
Contributors:
Ron Arias,
Champ Clark,
Joanne Fowler,
Susan Christian Goulding,
Kate Klise,
Anne Longley,
Nancy Matsumoto,
Sue Miller,
Maria Speidel,
Craig Tomashoff,
Elizabeth Velez,
Kelly Williams,
Paula Yoo,
Irene Zutell.
Advertisement
Today's Photos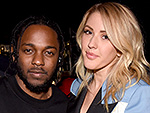 Treat Yourself! 4 Preview Issues
The most buzzed about stars this minute!