People Top 5
LAST UPDATE: Tuesday February 10, 2015 01:10PM EST
PEOPLE Top 5 are the most-viewed stories on the site over the past three days, updated every 60 minutes
Picks and Pans Main: Song
Talking With...
One of the most endearing (and enduring) images from last June's Tibetan Freedom Concert in New York City was Reykjavik's Björk Gudmundsdóttir, clad in elegant scarlet brocade, jigging to an unlikely mix of techno beats and a live string section. At once at home and out of place, the impish Icelander warbled such delicately twisted songs as "All Neon Like," "Joga" and "Hunter" (all of which appear on this, her third solo album) with steely aplomb, like a peaceful emissary from another planet. Indeed, once a loopy novelty act, Björk now wears the global-pop mantle shouldered by Peter Gabriel in the 1980s. (Elektra)
Matt King
Stetson-topped male country singers are a dime a dozen these days. Thus, many of these poster boys' handlers bet that the surest route to a pot o' gold record is to make a loud, in-your-face first impression. But Matt King's debut CD begins with the quiet ballad "A Woman's Tears" and his current single "A Woman Like You" is a low-key, contemplative piece as well. King's careermeisters know that there's strength in these numbers and have dealt the public a slow hand; because, while he sports a pleasant set of pipes, it is King's songs—he wrote or cowrote all 11 cuts—that grab the spotlight. Whether saluting blue-collar workers or his own Appalachian roots, King's tunes brim with unflagging honesty. Produced by '80s chart topper Gary Morris, Hero is a solid start for a promising—and, so far, hatless—new talent. (Atlantic)
THE PHILLY SOUND: KENNY GAMBLE, LEON HUFF & THE STORY OF BROTHERLY LOVE 1966-1976
In a market glutted with reissues it's nice to come upon a collection that offers more than just remastered versions of the greatest hits. Not that this three-CD anthology of Philly Soul doesn't have those: Billy Paul's "Me and Mrs. Jones," the O'Jays' joyous "Love Train" and the anguished "If You Don't Know Me By Now" from Harold Melvin & the Blue Notes—they're all here. But this collection also shines a light on such lesser-known songs as "The Bells" by Laura Nyro and Labelle and on singers who may not have made the mainstream like Dee Dee Sharp ("Ooh Child") and Bunny Sigler ("Regina"). Finally, this collection documents the sweeping approach of producer-writers Kenny Gamble and Leon Huff. At a politically polarized time, they wrote songs that were unafraid to take sides. Yet the Philly Sound knew no boundaries. Gamble and Huff swirled together disco, jazz, R&B and classical into a liberating and influential brand of pop that sounds as passionate today as it did back then. (Epic/Legacy)
Portishead
This moody second release from the renowned Bristol, England, trip-hop combo plays like a soundtrack to a film about a woman's gradual nervous breakdown. Slow, thrumming bits of otherworldly electronic keyboard and guitar, edgy spots of turntable scratching, dark swatches of swirling orchestral sound and agitated, cymbal-heavy drumming support singer Beth Gibbons's beautifully bleak vocals. At first listen, the music's ultraslow pulse may seem in need of resuscitation. But the disc's eerie disorder and emotionally tortured lyrics soon become agreeably hypnotic. Densely textured, painstakingly original and deeply compelling, Portishead's 11 songs are an acquired taste, but one well worth developing. (Go Beat/London)
Tanya Donelly
This Boston singer-songwriter sure has been around. Already a veteran of three bands—Throwing Muses, the Breeders and, most recently, Belly—Donelly has finally gotten around to releasing her solo debut. Perhaps some time alone is just what she needed. While Belly's last album was an unfocused, only vaguely melodic affair, these breezy tunes are tight and richly textured with unexpected shifts in mood and tempo. And Donelly has toughened up her vocal act to match her backup band's musical muscle. When she twists and turns through the lines "You penetrate/ You emulate/ Do you understand the deal?" on "Landspeed Song," she sounds unself-consciously flirty—worlds away from the subtlety-lacking likes of Fiona Apple and Jewel. Some underdog. (Reprise)
Artificial Joy Club
Once upon a time, there was this thing called alternative rock. Its sound was muddier and lyrics moodier than the slick, mainstream, power-chord stuff that had long dominated the airwaves. The music was fresh and invigorating at first, but now it's time for an alternative to alternative rock. Which is where Artificial Joy Club comes in.
Sure, there's the occasional murky musical moment in this Canadian quintet's debut disc. However, what sets Melt apart from its peers is the way Artificial Joy Club takes a genre deliberately crafted to sound depressing and gives it heat and passion. Lead singer Sal's sexy, lilting voice is something warm and wonderful to behold, whether loudly declaiming (as in "Psychic Man") or slinkily cooing (as in "Crawl"). Meanwhile, guitarist-producer Leslie Howe adds an undercurrent of melodious funk to the mix. The joy with this Club is anything but fake. (Interscope)
Mariah Carey
Mariah Carey
has always caught flak for relying too much on grandstanding at the expense of genuine emotion. Well, she must be reading her reviews, because on her sixth CD, Carey cranks down her vocal bungee jumping in favor of singing that sounds like it comes from the heart. On the elegant "Close My Eyes," for example, she dips into her underused lower register to pull out a dramatically nuanced performance. Still, Butterfly mostly uses the tried-and-true Mariah formula. There are slick up-tempo collaborations with R&B artists (notably "Babydoll," cowritten by the ultra-hot Missy Elliot) and a flurry of breathy love songs with teenage-diary lyrics by Mariah. Someday, with the right producer and some serious songs,
Mariah Carey
will make an album as great as her potential. Till then, Butterfly is her best work in years. (Columbia)
>LL Cool J
THE MATURING OF COOL JAMES
The winner of this year's MTV Video Vanguard Award, LL Cool J (real name: James Todd Smith), is not only one of the biggest-selling rappers ever, he's probably the most diversified. This fall, the 29-year-old artist is starring in the UPN sitcom In the House in addition to releasing his seventh CD, Phenomenon (Def Jam), and publishing his autobiography, I Make My Own Rules (St. Martin's), which details the abuse he suffered as a child and recounts the exploits of a sex symbol who wasn't dubbed "Ladies Love Cool James" for nothing. In 1995 he married his longtime sweetheart, Simone; they now have three children and live in L.A.
As a mainstream star, how do you keep that tie to the street?
I make honest music. I'm not a liar artistically. I don't try and run from the things that have influenced me to do my best work.
How do you avoid the downside of the industry?
I make decisions on what I think is right and wrong, not greed. I treat others the way I want to be treated. I really pay attention to what I'm doing and work hard.
Why write an autobiography now?
I felt if I didn't show people all the bad that I've done and the mistakes I've made, then I wasn't living up to my responsibility. Yo—what if Tupac had a book like this? You never know what could have happened.
Contributors:
Alec Foege,
Randy Vest,
Amy Linden,
Mark Bautz,
Jeremy Heixigar,
Craig Tomashoff.
Björk
Advertisement
Today's Photos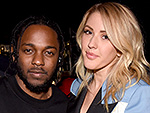 Treat Yourself! 4 Preview Issues
The most buzzed about stars this minute!