People Top 5
LAST UPDATE: Tuesday February 10, 2015 01:10PM EST
PEOPLE Top 5 are the most-viewed stories on the site over the past three days, updated every 60 minutes
Pushed to the Limit
After Years of Being Tormented at Home and at School by Rowdy Teens, British Schoolgirl Kelly Yeomans, 13, Saw No Way Out but Suicide
"Piggy! Piggy! Oh, Piggy!"
A storm of laughter arose and even the tiniest child joined in. For the moment, the boys were a closed circuit of sympathy with Piggy outside...
-Lord of the Flies by William Golding
EACH WORKDAY MORNING AT ABOUT 7:45, Ivan Yeomans would knock on his daughter Kelly's bedroom door to rouse her for school. Usually it took only one knock before the sleepy 13-year-old would respond with a "Righto, Daddy, I'm awake." But on Sept. 29, Yeomans, who lives with his family in the working-class neighborhood of Allenton in Derby, England, rapped on the door repeatedly, to no avail. "I said, 'Come on, Kelly, let's have you up for school, luv,' " recalls Yeomans, 45, an unemployed former worker at the local Rolls-Royce factory. "There was still no answer, so I opened the door and found her. It was a terrible sight."
What he saw was his daughter lying on her bed, dead. In despair over the cruel abuse and taunts of "Fatty" and "Smelly" that had been heaped on her for years by a pack of local teens, she had killed herself by taking more than 40 painkillers earlier that morning.
But the hazing, which Kelly told her parents she also suffered at school by other tormentors, was mild compared to what she and her family-including her mother, Julie, a 43-year-old housewife, and Kelly's sister Sarah, 16-endured over four nights beginning Tuesday, Sept. 23. That night, says Ivan, "there were stones thrown at the window [of their three-bedroom house] and name-calling." The gang, he recalls, "said, 'We're going to give you nightmares, you bastards!' " Because the family does not have a phone, Yeomans went to a neighbor to call police, who arrived two hours later. On Thursday, the gang returned and hurled a block of butter through the window. Fearing for his family's safety, the diffident Yeomans chose not to confront the bullies, who to a lesser degree had pestered other residents of Allenton as well. Julie recalls that the next day, "as I came home, they yelled at me: 'Get in that house and stay there, you fat bastard.' "
But the ugliest turn was to come a few hours later, when the teens pelted the Yeomans home with cake ingredients: butter, flour and eggs, some of which came flying through a living room window. By the time Yeomans reported the incident and a patrol car showed up, the teens had fled.
The siege brought Kelly to her breaking point. Her father remembers the traumatized girl turning to her mother after the second food-throwing fright: " 'I've had enough, Mum. I'm going to take an overdose.' " Ivan tried to comfort her but, regrettably, he and Julie did not take the threat seriously. Early Monday morning, Kelly found the bottle of her mother's paracetemol, returned to her room and swallowed the deadly dosage.
Kelly's desperate act has stunned as well as saddened her community. "Kelly was a very bubbly, kindly young lady who was always willing to help," says Pamela Nott, major of the Salvation Army outpost in Allenton. Kelly and her sister had joined the Army's Junior Songster Brigade band-Kelly as a singer and tambourine player-and performed at nursing homes. On her own, she often helped neighborhood senior citizens by cleaning their homes or carrying groceries. "She'd always take me to the park and to the shops," says friend Mark Haywood, 11, who has organized two fund-raisers in Allenton to help pay for Kelly's headstone. "Kelly was one of the best around here," he says.
And probably the most victimized. The Yeomans claim that Kelly was bullied frequently at Merrill College lower school, which she had attended since 1995. Pulling the classic lunchroom prank, someone had loosened the saltshaker top, causing Kelly to ruin her lunch one afternoon. And Sarah Yeomans told London's The Guardian newspaper that some kids "dumped [Kelly's sneakers] in the [garbage] bin at school. Our mam gave her a favorite T-shirt, and that went into the bin too." Julie, who says she visited the school 20 to 30 times, insists that school officials "didn't do anything [about the bullying]. Otherwise my daughter would still be with me now."
But Merrill College principal Mike Shaw, who supervises 1,150 students between the ages of 11 and 18, claims he was unaware of Kelly's torment. "Kelly told one of her teachers that harassment was taking place on her street, not at school," he says. "Her teacher asked her twice if these problems had come into school, and Kelly said no." Says Mark Haywood: "She was bullied by people her age in school, but she never talked about it."
It probably didn't help that Ivan refused to play bureaucratic ball. While he says that he'd gone to the Derby County Council, the area's local governing body, "no end of times," he never filled out the forms needed to lodge a formal complaint. "They said, 'Take this form and fill it in,' " says Ivan. "But writing don't solve your problem." The Friday before Kelly-took her life, a neighbor called the council on the family's behalf. In fact, the Yeomanses were due to meet with a representative the following Monday. "There was no call for help, no cry," housing officer Hilary Keenan told London's
The Observer
.
With no brakes on their behavior, the Allenton delinquents ran amok. "They booted me and pushed me to the ground," says Haywood, whose family lived across the street from the Yeomanses until last March, when the Haywoods moved to another neighborhood. "The old lady at the bottom of the street went through hell," says Stephanie Haywood, Mark's mother. "They'd play football and run through her garden tearing off all the flower heads, kicking things over." For the last two months, she says, the gang has been meeting in front of the house (the elderly woman has since moved out) where "there's shouting, screaming, music and cars. They've congregated every night at that house since they got out of jail. They're not keeping their heads down one bit [since Kelly died]."
Following Kelly's death, four boys and one girl were arrested and questioned but all were later released on bail. "We've absolutely no idea why they picked on us," Ivan told London's
The Daily Telegraph
newspaper. "I suppose it's because we are quiet and turn the other cheek. But if you turn the other cheek, then they just come back and give you more. They must have thought we were a soft family, an easy target." The gang may have had no reason for the attack other than the sad, sick sport of it. When Kelly's uncle Mick Butler asked one of the thugs soon after why they had persecuted his niece, the boy's response, Butler says, was "I don't know."
For now, the Yeomans family is taking comfort in the outpouring of sympathy and grief. "People know now what she was like," says Ivan. "We've gotten cards from as far as Austria. Kelly was my angel, she was. You've heard of a broken heart? Well, when I found Kelly, mine just shattered."
PETER CASTRO
ELLIN STEIN in Derby
Contributors:
Ellin Stein.
Advertisement
Today's Photos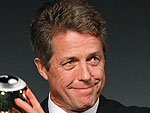 Treat Yourself! 4 Preview Issues
The most buzzed about stars this minute!