People Top 5
LAST UPDATE: Tuesday February 10, 2015 01:10PM EST
PEOPLE Top 5 are the most-viewed stories on the site over the past three days, updated every 60 minutes
John Schnatter
How Do You Make $260 Million from Pizza? Keep Your Eyes on the Pies
Not all the pizzas, of course. Just those that didn't meet his high standards: the ones with overly puffy crusts or sloppy saucing, the pies that Schnatter, a pain-in-the-butt perfectionist when it comes to such matters as pepperoni fat content and the elasticity of mozzarella cheese, rated less than a 9 or 10. "We threw away all the 7s and 8s," he says. "Sales went crazy when we made the pizza perfect."
Crazy indeed. The more dough they discarded, the more dough they made. Founded by Schnatter in the back room of an Indiana bar 13 years ago, Papa John's—a name chosen for its Italian ring—is the fastest-growing pizza company in the country. Since it went public in 1993, profits and stock price have soared; last year alone, sales jumped 35 percent, to $619 million. "That's an outstanding performance in a very crowded field," says Ron Paul, a restaurant marketing consultant. What's more, with 1,409 outlets in 41 states, Papa John's is now the fourth largest pizza-delivery chain in the nation, behind only Pizza Hut, Domino's and Little Caesar. "We knew," boasts Schnatter, "that we could compete with the big guys."
The 35-year-old has cause to feel cocky. His 31 percent stake in Papa John's is worth some $260 million. He also owns a reputation as a demanding boss. In 1995 five top executives resigned in part because of his abrasive management style. "John is tough and expects real good performances," says Papa John's Chief Operating Officer Wade Obey. "And that was hard on some of the folks who have left."
Those who stick around tend to buy into Schnatter's vision—the same vision he forced on his high school baseball teammates, who snickered at his pizza-pie-in-the-sky ideas. "He even had the Papa John's logo back then," says his high school coach Travis Nay. "His teammates just laughed at him." Some are still smiling. "John has made a lot of them wealthy," says Nay, "because they own franchises."
Which means they're well versed in Schnatter's back-to-basics philosophy. Papa John's keeps it simple, serving only pies, bread and cheese sticks and soft drinks, with no sit-down service in all but a handful of stores. There's also an emphasis on taste over pricing or speedy delivery: Schnatter insists his success stems from using only purified water, fresh spring wheat, fresh-packed tomatoes and the lowest-fat mozzarella available. Of course, it also helps that Schnatter is an extremely focused CEO. "He loves to win," says his brother Chuck, 34, the company's senior vice president and general counsel. "He hates to lose even more than he loves to win."
Just watch Schnatter at one of his pep talks to staffers. Though terrified of public speaking only a few years ago, he worked with a coach to turn himself into a powerful motivational speaker. Often he relates the story of how it took him five months to teach the younger of his two daughters—8-year-old Danielle, who was born with cerebral palsy—to play basketball. After a month "we finally got it to where she could hold a ball in her left hand," Schnatter will say. "In the fifth month she finally made a basket. Five months to make one basket." Then comes the clincher: "In the game of life," he explains, "Danielle is going to win. She can handle adversity. She knows nothing comes easy."
As do Schnatter's employees. Every now and then the boss likes to visit Papa John's stores for surprise quality checks that can leave employees quaking. "Great-looking pie," he recently told the owner of a Louisville store. "That one's a 9." At another store near Jeffersonville, Ind., he deep-sixed two ready-to-go pies with crusts he deemed too puffy. "John's standards are so high," says Chris Sternberg, a company VP. "When you meet them you've really done something."
Mere mortals often have trouble adhering to Schnatter's demands. "There are days when I wish I didn't work for him," admits Sternberg. "I always have to try harder to be better." Relatives say Schnatter has always been a hard charger. His father, Robert, a city judge, and his mother, Beth Ackerson, a real estate agent, raised the family in a large brick house overlooking the Ohio River, affording their kids the chance to fish and water-ski. Young John's drive, though, was most evident at the Monopoly board. "We'd say we're not going to let John win, but we couldn't stop him," says Beth. "After a while we wouldn't play with him."
Schnatter says his maternal grandfather, Louis Ackerson, a prominent Louisville attorney, "taught me how to work." With Chuck and sister Anne, now 33, and the owner of a drapery business, Schnatter toiled for hours in Ackerson's huge yard. Mom was demanding, too. "Nothing was good enough for her," he recalls. "I'd come home with straight A's, and she'd kind of throw the report card off to the side. We were expected to make straight A's, keep our rooms clean, work on weekends and win in sports."
Schnatter's father was a different story. Robert Schnatter founded solar heating, wine distribution and cable TV companies. All failed. "He did not have one business that was successful," says Schnatter. "But he went to his grave swinging. He never gave up." Sometimes, even the family's electricity and water got turned off, a humiliation that caused tension in the older Schnatters' marriage; the couple divorced in 1984. Schnatter says that he still harbors a fear that the lights and water in his own sprawling Louisville home will be shut off—a feeling he sees as central to his success. "I still don't look at it like we've arrived," he says. "I wake up scared every morning."
Schnatter's journey to this necessarily edgy state began when he was a sophomore in Jeffersonville High and working as a dishwasher at Rocky's Sub Pub. One day when things got busy, Schnatter was tapped to make the pizza and "fell in love with the business," he says. Schnatter worked in pizzerias while studying business at Ball State, all the while perfecting his own tomato sauce in his mother's kitchen. "He would fool around with sugar and spices," says Beth. "He'd ask, 'Does this have too much oregano? Is it too thick?' "
After college he bought half ownership of Mick's Lounge, a rundown Louisville tavern. Schnatter ripped out the wall of its broom closet and peddled $5 pies out of an unmarked back door. In 1984 he took out a $30,000 loan and started building the first Papa John's next door to the bar. But just before it opened, Schnatter's father had an aneurysm and died at age 51. Some $60,000 in debt and on his own, Schnatter did what he does best—work. "I buried my dad on a Thursday and showed up for work on Friday," he says. "We built us a pizza place, and the rest is history."
Not everything went smoothly, however. In 1990, Schnatter and his wife of three years, Annette, were expecting their second child (daughter Kristine is 11). Annette, in her sixth month of pregnancy, was driving on a rain-slicked road near Louisville when she skidded and hit a truck; she was rushed to the hospital and delivered Danielle prematurely. The girl, who weighed less than 4 lbs., was born with cerebral palsy. At first doctors told the Schnatters that Danielle might not even talk, but with therapy and several operations, she leads a close to normal life. "She's the happiest little girl I've ever met," says Schnatter. "She has great social skills and kids love her."
For the last six years Schnatter and his family have occupied a brick-and-stone mansion on nearly 16 acres in a ritzy Louisville suburb. Over the years Schnatter, who works out obsessively, has added a state-of-the art exercise suite and a lavish, 6,000-square-foot carriage house that will never be home to horses. "It's too nice for them," he says. "I just like building stuff."
Especially pizza parlors. Next year, Schnatter will add around 360 new-stores; he also has plans to go international, with outlets due to open in Latin America and Canada. "This is a pretty simple business," says the enemy of puffy crusts everywhere. "If the people buying the pizza are happy, they'll probably buy the pizza again."
ALEX TRESNIOWSKI
GIOVANNA BREU in Louisville
Contributors:
Giovanna Breu.
THE BRAINSTORM THAT WILL LIKELY go down in pizza history struck John Schnatter in 1986. That was when the recent graduate of Indiana's Ball State College was delivering pizzas out of his three small stores in Indiana and one in Kentucky—exactly none of which were making money. Schnatter was pondering his overdue loans and oversize dreams when it hit him: The way to turn a profit was to throw the pizzas away.
Advertisement
Today's Photos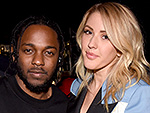 Treat Yourself! 4 Preview Issues
The most buzzed about stars this minute!