People Top 5
LAST UPDATE: Tuesday February 10, 2015 01:10PM EST
PEOPLE Top 5 are the most-viewed stories on the site over the past three days, updated every 60 minutes
Burden of Guilt
Once Blamed for Her Baby Brother's Death, Tracy Rhame Fingers the Real Killer—Her Father
Though overcome by guilt, Rhame felt in her heart that she couldn't have been at fault. Last month, after finally convincing DeKalb County authorities to reopen the case (the death was originally ruled accidental), she has been proved right. On Sept. 26, nearly 26 years after the fact, a Decatur, Ga., jury found her father, Jan Barry Sandlin, guilty of beating her baby brother to death. Rhame wept when she learned that Sandlin, 47, already serving a life term for armed robbery, had been convicted. "We won the race, we planted our flag," she says, "and we put that man away."
For Rhame and her mother, Kathie Almon, the verdict symbolized retribution for a lifetime of abuse by Sandlin. "He was a mean man who'd slapped us all around," says Rhame. Almon, 46, who had dated Sandlin (and conceived Tracy) years before they married, says "he once tried to throw me out of a speeding car." She says she filed formal complaints alleging abuse, but "he always managed to weasel out of it." And while she, Rhame and her other son, Jason, now 22, tried many times to escape to safety, Sandlin always found them. "I moved and ran from him for 9½ years," says Almon. "I could never get far enough away."
Almon became so fearful of Sandlin, she and Rhame say today, she was unable to reveal to anyone her suspicion that he had killed little Matthew, Almon's son by her first husband. Rhame was not so timid. When Rhame, just 8, challenged the notion that Matthew could have squeezed between the bars of his crib and fallen to his death on the carpeted floor, her father exploded. "He hit me and told me to never ask about it again," she says. From that moment, Rhame was determined to unearth the truth.
At 16, Rhame, who suffered severe bouts of depression while in high school, visited the DeKalb County homicide division to review the original incident report. Between documents and discussions with relatives, she pieced together these facts: On the day Matthew died, Sandlin was alone with him for more than three hours while Tracy, almost 2, and her mother ran errands. Upon their return, Sandlin barred Almon from entering Matthew's room, insisting she unload the car first. After she did, she came into the house to find Rhame in her brother's crib and the baby unconscious on the floor.
But Rhame was able to learn little else. After graduating from Peachtree High School in Atlanta in 1988, she worked in a hair salon before deciding, at 19, to join the Army and create a new life. Her self-confidence grew when she became the only woman in her platoon at the elite U.S. Army Air-borne School at Fort Benning, Ga. After a pelvic injury suffered during a jump forced her to drop out of the school, she was transferred to Seoul, where she served as an administrative assistant. There she fell in love with Walter Rhame, an Army Ranger intelligence expert. Walter, now 29, recalls being drawn to her beauty and determination. "I'd never met anybody like her," he says. "She seemed like a delicate rose on the outside, but then I saw she can be as tough as nails."
They were married four months later (on Aug. 9, 1991, the anniversary of Matthew's birth—"a sacred day for me," says Rhame), and shortly afterward were transferred to Savannah, where Rhame met her new in-laws. Among them was Walter's uncle Julian Jacobson, an FBI agent. Moved by Rhame's story of tragedy and lingering suspicions, her husband and Jacobson urged her to resume her quest. With their guidance, Rhame barraged local and state authorities with appeals to reexamine the evidence.
But even Almon resisted Rhame's renewed efforts. Shortly after the baby's death, she had suffered a breakdown, then attempted to take her own life. After Sandlin was jailed for robbery in 1980, she drifted from one troubled relationship to another. In 1992, she was raped at knifepoint. "It's not that I didn't want to help," Almon says of her initial reluctance to answer Rhame's questions. "I just didn't have the fight in me to go through the memories." At last, in 1994, Almon signed papers allowing Rhame to examine the original medical records, which detailed how Matthew suffered multiple skull fractures. But only when Rhame, with her husband's help, secretly taped her mother admitting that she doubted Sandlin's version of events did the DeKalb County homicide division take action. In December 1996, Sandlin was indicted for murder, after which Matthew's body was exhumed. A forensic examination confirmed extensive head injuries.
With her father sentenced to an additional life term for Matthew's death, Rhame has been freed of her burden of anguish. She spends her days at home in Savannah, caring for daughter Goldie, 4, and son Hunter, 15 months, while Walter works for his father's private detective firm. Sadly, though, the trial strained relations between Rhame and her mother. They have not seen each other since Sandlin's conviction. Closing that divide is Rhame's next mission. "I want her in my life," she says. "It tears me up that we can't be
happy for each other now that the bad guy is gone."
ALEC FOEGE
JILL JORDAN SIEDER in Savannah
Contributors:
Jill Jordan Sieder.
FOR AS LONG AS SHE COULD REMEMBER, Tracy Rhame had searched for clues to the mysterious death in 1971, two days after Christmas, of her infant half-brother. Her parents had told her that 4-month-old Matthew had crawled from his crib in their Chamblee, Ga., apartment and fallen to the floor. When she pressed for details as a child, Rhame, now 27, recalls her mother blurting, "You really don't want to know. His head looked like someone put their fist through a watermelon." It was an image Rhame couldn't forget. "I knew in my gut that Matt didn't just fall," she says. But she wasn't prepared for her maternal grandmother Anne Davidson's revelation in 1992. "You did it," Davidson told her. "You were playing in the crib, and he fell out. It was an accident. We've always known that."
Advertisement
Today's Photos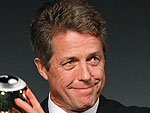 Treat Yourself! 4 Preview Issues
The most buzzed about stars this minute!