People Top 5
LAST UPDATE: Tuesday February 10, 2015 01:10PM EST
PEOPLE Top 5 are the most-viewed stories on the site over the past three days, updated every 60 minutes
The Original Valley Girl
Jacqueline Susann's Pulp Classic, Valley of the Dolls, Returns to Print
Four years later, Susann claimed her side of the bargain. Valley of the Dolls, her saga of sex, drugs and the seductive spiral of fame, topped the New York Times bestseller list for 28 weeks in 1966. A campy movie of the book, starring Patty Duke and Barbara Parkins, made a box office splash the next year. But even as she wrote of Hollywood's hidden dark side, Susann harbored her own secrets: She was dying of cancer despite the mastectomy, and her only son, who suffered from autism, had been institutionalized since he was 4. "People never talked about those things back then," says Helen Gurley Brown, who had no idea that her friend Susann was seriously ill, much less a mother. "That's just the way it played in the 1960s."
When she died at 56 in September 1974, Valley of the Dolls was the best-selling novel of all time, with worldwide sales eventually exceeding 28 million. But Susann craved a level of fame beyond the terms of her pact in the park. The '60s, she once boldly predicted, would be remembered for Andy Warhol, the Beatles and Jackie Susann. As it turned out, the flamboyant author wasn't quite in Lennon's league: Dolls has been out of print for 15 years. But now Susann may get a second shot at immortality, thanks to the book's recent rerelease, two films about her in the works and the growing cult status of the original movie, which, with its melodramatic portrayal of pill-popping, back-stabbing starlets, is riding the same wave of retro kitsch that made Austin Powers a hit. Seaman, whose 1987 biography of Susann, Lovely Me, was also reissued this year, sees another reason for the revival: "Jackie was so far ahead of her time that the world is just now catching up." Before Susann "the phenomenon of celebrity books didn't exist as we know it," adds Michael Korda, who edited Susann's third book (and second No. 1 bestseller), 1969's The Love Machine. "Jackie threw the whole business open to a lot of things that had not been possible to do in book publishing."
Growing up in Philadelphia during the Depression, Susann was a precocious teen—smoking cigarettes and pot, taking Dexedrine to lose weight and receiving her first kiss, at 14, from a college junior. In 1936 she left her parents—Robert, a portrait painter, and Rose Jans, a schoolteacher—to try her luck as an actress in New York City. Within three years she had married Irving Mansfield, a press agent and radio producer. (He died in 1988.) But as an actress and model in the 1940s and '50s, Susann enjoyed only moderate success. "She wanted to be famous," says Korda, "hugely famous and hugely successful."
And she was prepared to work for it. When her first book, Every Night, Josephine!—a take on her own life through the eyes of her beloved poodle—was published in 1963, Susann wrote on her editor's information sheet that she would "go anywhere to sell this book." She meant it. In a promotional blitz unprecedented in publishing, Susann toured scores of bookstores around the country, lavishing personal attention on booksellers and often signing every copy in stock. The author and her pooch—sometimes in matching outfits—became celebrities overnight. The Duke and Duchess of Windsor even threw a tea party in their honor.
With Valley of the Dolls, Susann switched into promotional overdrive. "There was a month when I was doing 10 shows a day, 18 interviews a day," she recalled. "I was killing myself. But I made it." Meanwhile, Susann and Irving enjoyed the trappings of fame. The pair were regulars at Danny's Hide-A-Way, a Manhattan showbiz bar and steak house, and rarely missed a Thursday opening at the Copacabana; or they would spend a night at home in the Hotel Navarro, where friends teased that their fridge was bare but for olives, capers and suppositories. To Korda they seemed an unlikely match. "Irving had nothing whatsoever to do with Jackie's ideal of manliness," he says. "In her books the men were tall, cruel, successful and domineering, and Irving was none of those things."
Indeed, while the couple seemed devoted, Seaman says Susann dallied with both men and women. She had a big crush on Ethel Merman, with whom she had a fierce falling out in a crowded restaurant after the Broadway star told the equally brassy author that she was crazy. Susann made no apologies, least of all for her books, which critics considered gilded trash. "I write for women who read me on the goddamn subways," she confided to Korda in her trademark gravelly voice. "They want to press their noses against the windows of other people's houses and get a look at parties they'll never be invited to, the dresses they'll never get to wear, the lives they'll never live."
There were no such windows to her own private pain. Korda recalls occasionally spotting Susann and Mansfield leaving the city in their convertible Cadillac and wondering where they were off to. "It was impossible to imagine them far away from the Sixth Avenue Delicatessen or the Beverly Hills Hotel," he says. "It was only later that I learned that Jackie and Irving would go to visit their child. There was something wonderful but sad about it." Committing a child for autism was not uncommon at the time, and Susann rarely spoke of Guy, now 50, telling the few friends who knew they had a child that he was hospitalized with asthma or at boarding school.
Susann was equally guarded about her cancer and her years of cobalt treatment and chemotherapy for it. "Jackie would leave her treatment and not be well, put her makeup on and go directly to a book party," says Lisa Bishop, Mansfield's stepdaughter from his second marriage. "She got there no matter what." It wasn't until 1974, when the cancer had spread to her liver and spine, that Susann let her friends in on the secret. "She had different standards because she was an actress," says Brown, "and she had to keep up the facade."
Susann maintained her bravado to the end. After the cancer attacked her heart, she spent her final days slipping in and out of consciousness at Doctors Hospital in Manhattan. One of the last times she spoke—12 years after negotiating with God for a decade—Susann turned to Mansfield and, in her best tough-broad voice, said: "Hi, doll. Let's get the hell outta here."
ANNE-MARIE O'NEILL
ANTHONY DUIGNAN-CABRERA in New York City and JULIE JORDAN and JEFF SCHNAUFER in Los Angeles
Contributors:
Anthony Duignan-Cabrera,
Julie Jordan,
Jeff Schnaufer.
FAME WAS STILL A STRANGER TO Jacqueline Susann when she was diagnosed with breast cancer, but illness made her even more determined to make its acquaintance. "I can't die without leaving something. Something big," the onetime Broadway actress wrote in her journal on Christmas Day 1962 as she awaited the results of a biopsy. "I think I can write. Let me live to make it!" After a mastectomy, says Susann's biographer Barbara Seaman, "Jackie went to a wishing hill in Central Park and made a deal with God: If he would give her 10 more years, she'd settle for being a bestselling author."
Advertisement
Today's Photos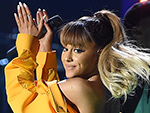 Treat Yourself! 4 Preview Issues
The most buzzed about stars this minute!