People Top 5
LAST UPDATE: Tuesday February 10, 2015 01:10PM EST
PEOPLE Top 5 are the most-viewed stories on the site over the past three days, updated every 60 minutes
True Confession
In a Candid New Memoir, Jenny Jones, My Story, the Talk Show Host Recalls Her Traumatic Life
And now she has gone back, in Jenny Jones, My Story (coauthored by Patsi Bale Cox), a 349-page autobiography that revisits the highlights and dishy lowlights of a wayward childhood, three failed marriages, five disastrous breast implants and a notorious murder committed by a former guest on her show for which she could be found culpable in a forthcoming civil trial. "I never thought I had anything to tell," says Jones. "But now that I've written my story, I realize that I was a survivor."
Her saga begins with her parents—John Stronski, an Army corporal, and his wife, Zosia, a dressmaker—Polish postwar refugees who moved the family from Jerusalem (where Jenny, or Janina, as she was named, was born in 1946) to Canada, in 1948. The couple soon opened a bridal shop in London, Ont. But Stronski's affair with a comely 19-year-old Greek shop assistant named Roula Frangos led to divorce when Jenny was 11. Zosia, who had had her own affair with a Palestinian teen 14 years earlier, took Jenny and her older sister Helena Elizabeth (Liz), then 13, to Montreal.
The divorce and her mother's subsequent drinking, diet-pill popping and verbal abuse took its toll on Jones and her sister. "My mother was a binger," says Liz. "She wasn't a hugger or a kisser. She was an old-country mother." No wonder, says Jones, that by age 10, she, Liz and their pals "were shoplifting, drinking and necking with guys that we just picked up"—including a 19-year-old for fifth grader Janina.
In 1959, Jones's father won custody of her, and she and Liz moved back to live with him and Roula in London. It was not much of an improvement. At about 15, Jones recalls, "My body was a disappointment to him. He'd say that the one good thing about Roula was her great boobs." By the age of 17, Jenny had had enough. She dropped out of high school and, having taught herself how to play jazz drums, left home to become a musician. Teamed with two young men on bass and guitar, she toured Ontario mining towns. In 1964 she changed her name to Jenny Jones and moved to Hollywood, where she worked as a strip-club hostess. A year later she headed to Las Vegas and formed the Cover Girls, her own all-girl band. She then landed a job singing backup for Wayne Newton, who today calls her "very, very talented. She had a great deal of confidence."
She needed it. Her first marriage in 1969 to a man she won't name was quickly annulled. Her second in 1970 to Al Gambino, a Las Vegas comedian, fell apart two years later. Number three, to Buz Wilburn, a Los Angeles record-marketing executive, grew strained after she told her husband that one of his children from a previous marriage was taking drugs. Their seven-year marriage ended in 1980.
In 1981, after watching innumerable TV comedy shows, Jones was emboldened to pursue stand-up comedy. She hit the L.A. amateur circuit and with typical tenacity worked her way up to being the opening act for Jerry Seinfeld within two years. In 1984, though, Jones, who had begun to carry a gun after getting mugged in a Marina del Rey parking garage, was arrested at Newark, N.J., airport for packing a pistol. She was put on probation for a year, during which her probation officer, she writes, "let me send postcards to her from whatever casinos and clubs I was working."
But Jones's quick-trigger delivery as a comic got her the $100,000 grand prize on Star Search as the best comic of 1986. That same year, Jones fell in love with Denis McCallion, a TV production executive, with whom she has been ever since. Although she calls him Precious Little Puppy Fluff and he calls her Sweet Stuff, neither is talking marriage. "I don't want to give up that independence that I feel by still being single," she says. "As far as I am concerned," says McCallion, 49, "this is a relationship for the rest of my life."
His moral support enabled Jones to go public (in a 1992 PEOPLE cover story) about the silicone implants that she received 11 years earlier, causing her breasts to harden. Four replacement operations failed to fix them, and Jones had the silicone removed in 1993. Her warning to other women considering implants: "Don't do it. It's not worth the risk. Learn to love yourself," she writes.
Jones capitalized on her Star Search success, hitting the road as a warm-up act for Sammy Davis Jr., Smokey Robinson and Englebert Humperdinck, among others, but the big-time eluded her. So in 1989 she created Girls' Night Out, a women-only comedy and talk show hybrid that played to sell-out crowds around the country. Her act caught the eye of TV producers, who signed her up for The Jenny Jones Shoic. By its second season, the show was embracing the shock-value topics that titillate Jones's audiences today: "Giant Babies and Children," "Lose Your Interracial Lover or Lose Me!" and "That's No Man...That's My Wife!"
But the show's defining moment came on March 9, 1995, when 26-year-old Jonathan Schmitz fired two fatal rounds from a .12-gauge shotgun into Scott Amedure, a 32-year-old unemployed Detroit bartender. Just 72 hours earlier, both men had been guests on Jenny Jones, where the topic, as it turned out, was secret same-sex crushes. Schmitz, who called himself "definitely heterosexual," was mortified when his admirer turned out to be the openly gay Amedure.
"The Jenny Jones Show ambushed this defendant with humiliation," Oakland County prosecutor Richard Thompson said of Schmitz the day after Amedure's murder. But Jones insists that Schmitz, convicted of second-degree murder in 1996 and now serving a 25-year term, "truly, truly was not ambushed. We are definitely not to blame for the murder." Eventually a Michigan court is expected to hear a $50 million civil suit brought by Amedure's family against Jones, her show, their distributor, Warner Bros. TV, and parent company Time Warner (which publishes PEOPLE).
Now, despite the aftershocks of the murder, Jones is hanging in there. Her show ranks a respectable sixth among the Top 15 daytime talk shows. Her unlikeliest fan, her mom (who died in 1994 in a nursing home), would likely be pleased, as would her dad, who died of leukemia in 1989. "I didn't cry over either one of my parents' deaths," she says. "I never felt close to either one of them." Looking over Lake Michigan, she tries to put her life in perspective. "I wasn't about being rich or famous," she says. "I just wanted to be somebody. I was absolutely driven. I was going to succeed. I didn't know at what."
MICHAEL A. LIPTON
GIOVANNA BREU in Chicago
Contributors:
Giovanna Breu.
LISTENING TO JENNY JONES RUMINATE about her extraordinary life, it's easy to conclude that she's perfectly suited to host a tabloid talk show. In her spacious, three-bedroom high-rise flat overlooking Lake Michigan on Chicago's tony North Side, Jones, 51, sounds like nothing so much as a guest on her own syndicated Jenny Jones Show, which tapes just a mile away. "I truly am one of my guests," she says. "I come from dysfunctional. I could be one of the teens on 'Out-of-Control Teens.' My parents could be on 'I Survived an Affair.' I could also be on 'I Survived My Attacker' or 'Sibling Rivalry,' because my sister [Liz Rankin, 53, a sales rep in Thunder Bay, Ont.] and I did go our separate ways. I can relate to most people's problems. I was where they are."
Advertisement
Today's Photos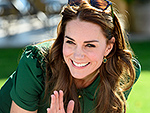 Treat Yourself! 4 Preview Issues
The most buzzed about stars this minute!