People Top 5
LAST UPDATE: Tuesday February 10, 2015 01:10PM EST
PEOPLE Top 5 are the most-viewed stories on the site over the past three days, updated every 60 minutes
Picks and Pans: Pages
Talking With...
When last we saw Alex Cross, the hero of Patterson's bestselling mystery series, the Washington homicide detective had become the unwitting owner of a cat, a spookily metaphorical gift from an old nemesis, serial killer Gary Soneji. Now, Soneji—who escaped from prison in Patterson's 1993 thriller
Along Came a Spider
—is determined to make Cross his mouse.
For about 200 pages the result is an irresistibly scary pas de deux with Cross as both hunter and hunted. But midway through the book, Patterson spoils the mood by inexplicably involving yet another psycho killer—and a completely unrelated storyline. Cross is still a wonderfully fleshed out character (he was even before Morgan Freeman played him in
Kiss the Girls
). And, as always, Patterson hurtles the reader along at a heart-pounding pace. But the oddly-strung-together plot and an infuriating cliffhanger ending (which, presumably, won't be resolved until a new Alex Cross novel comes out next year) may leave the reader wondering who's toying with whom. (Little, Brown, $24.95)
by Judith Rossner
From the moment that teenager Madeleine Stern wrests a jagged piece of glass from her drunken mother Anita's hands and wields it to devastating effect,
Perfidia
takes flight. Suddenly, Judith Rossner, veteran author of such hard-to-resist tales as
August
and
Looking for Mr. Goodbar
, is back in top form, her plotting and pacing brisk, her characters compelling.
Unfortunately, up until that dramatic turning point, two-thirds of the way through, Rossner's 10th novel is a bit of a slog. The details of the mother-daughter conflict don't so much build as accumulate, and both Anita's struggles to keep an art gallery afloat and Madeleine's agonies over which college to attend fail to ignite interest. So do the men, each of them brushstroked with a single distinguishing characteristic, who rotate through the women's beds. Though Anita, who can't hold her men, liquor or temper, emerges more vividly, she is never quite as horrifying to the reader as she is to her daughter. (Nan A. Talese/Doubleday, $23.95)
by Dave Barry
Some authors will stoop to anything to sell books. If a leading afternoon talk show decided to do a segment on "Authors with Fruit in their Ears," Dave Barry suggests, Norman Mailer and Joyce Carol Oates would be there in no time flat—with a banana in each ear. But Barry, a Pulitzer Prize-winning humorist, is hardly above such shenanigans himself. For this collection of his newspaper columns, he shamelessly knocked off the title of John Gray's bestseller. And if not for "potential legal hassles," Barry admits, he might have titled it:
Develop Washboard Abs in One Hour with John Grisham and
Madonna
(As Seen on
Oprah
).
By any title, these down-to-earth observations on topics as random as men's fashion, dogsledding and reincarnation are a hoot. Evaluating a visit with his teenage son to a laser-tag parlor in Miami, the avowedly plebeian Barry writes, "Overall, I found the experience to be far more entertaining than anything currently being funded by the National Endowment for the Arts." Diehard Barry fans may say the same for this book. (Crown, $22)
Edited by Kathryn Petras and Ross Petras
Edited by James Tate and David Lehman
Mark Twain said that Julia A. Moore's first book of poetry gave him pleasure for 20 years. Of course he was laughing at her.
Moore, who styled herself the Sweet Singer of Michigan, is one of the long-lost poets whose works are trotted out in
Very Bad Poetry
so that we all can join in the laughter. Many, like her Scottish contemporary William McGonagall, were drawn to themes of early death and mass disaster, always expressed in lugubrious tones and with a tin-eared grasp of rhyme and meter. Here, for instance, is a fragment of McGonagall's poem about a bridge collapse, "The Railway Bridge of the Silvery Tay":
That ninety lives have been taken away
On the last Sabbath day of 1879, Which will be remembered for a very long time.
You won't find Moore or McGonagall or any of their brethren in
The Best American Poetry
1997, culled from the pages of the nation's poetry magazines. Instead you'll find a year's worth of the very best, ranging from the well-established (Derek Walcott, John Ashbery) to the new and so far unknown. There is also, in a sprinkling of last works, a sad reminder of poetry's recent losses: Allen Ginsberg, Joseph Brodsky and William Dickey, who goes out with "The Death of John Berry-man," a suicide victim in 1972:
Henry went over the edge of the bridge first; he always did
.
Luckily poetry renews itself daily, and new poets wait to succeed the ones who pass on. Somewhere out there, there's a new Berryman. And a new McGonagall. (Very Bad—Vintage, $10; Best—Scribner, $13)
by Laura Schlessinger
Okay, I'll 'fess up: I haven't run across the breed of male addressed by radio therapist Dr. Laura in these pages. If such Neanderthals really do exist, they may find this book a profound experience (provided they know how to read). But, hey, maybe I just run with the wrong crowd. So, guys, here's a test: 1) "You guys' mentality tends to be black and white: Sex is great, and she says she loves me and that I'm wonderful—period." 2) " 'Real men' don't need women except for sexual release. Right? Wrong."
Now if either of those sentences strikes you as deeply meaningful, then, by all means, go and buy Dr. Laura's take-no-prisoners advice on how to be a better date, mate and father.
If, however, her simplistic distillation of male-female relations (not to mention her tortured prose) leaves you cold, then go the Cliffs Notes route and simply scan the table of contents. There, you'll find a tidy summary of Dr. Laura's thinking on self-destructive ambition, irresponsibility and philandering, minus her self-impressed ramblings and gushing testimony from her fans about her healing powers. To wit: "Dr. Laura—thank you for being the band-aid on the bloody knees of my achin' broken heart." (Cliff Street/HarperCollins, $24)
by Joost Elffers
Long ago when you were young, before food became fashionable (Is arugula as hip as bok choy?) or frightening (Did the AMA say this causes disease, or prevents it?), it was just plain interesting to look at. Elffers, a self-professed lifelong kindergartner, remembers, and with an ear-raising slash here and a couple of bean-eyes there, he stuffs this coffee-table book with pear bears, ornery oranges, hep peppers and gnashing pumpkins. Even Elffers's lemons are sweet, after he has reimagined them as adorable piggy faces. Veggie-shunning kids might be enticed by the cool, freaky pea-pod mantises or snow-pea cicadas, and they definitely won't need much prodding to try to duplicate some of these delightful creations. With his cubist penchant for breaking down the familiar into raw shapes and rearranging, you might say Elffers is the Picasso of produce. Just don't let the animal-rights people catch you mashing up a nice baby-seal yam. (Stewart, Tabori & Chang, $19.95)
by Susannah Clapp
Anomad, scholar, fine-art expert and full-time eccentric, British writer Bruce Chatwin was an exuberant charmer who bedazzled the literati before AIDS swept him away in 1989. In six mesmeric works, including
The Songlines
and
In Patagonia
—richly embroidered, fictionalized travelogues in which he explored the spiritual mysteries of Australia and the loneliness of expatriates in South America—Chatwin established his buoyant, precise and gloriously original voice.
In
With Chahvin
, his editor and literary ally Susannah Clapp paints an indelible portrait of a writer who approached life as performance art. Drawing on her own memories, as well as those of cronies like Martin Amis, she chronicles his early years on a farm in Birmingham, England; his uncanny rise from porter to curator at Sotheby's; his unconventional marriage to American blue blood Elizabeth Chanler and his impulsive affairs with young men. His death, at 48, seems hardly credible; spilling over with life, Clapp's Chatwin seems a man destined to meet the rigors of old age with a bark of anarchic laughter. (Knopf, $23)
by David Simon and Edward Burns
This harrowing work of journalism should come with a warning label: Do not read unless you're ready to be shaken to your soul. An unflinching and almost unbearably sad chronicle of a single year spent on the bleak, drug-addled intersection of Fayette and Monroe Streets in West Baltimore,
The Corner
tells a disturbing story that, at 543 grim pages, is a challenge, sometimes a chore, to read.
Stick with it, and the reward is a deepened understanding of America's complex, intractable drug culture and, indeed, of human nature. Simon, who followed Baltimore police officers for his 1991 bestseller
Homicide: A Year on the Killing Streets
(he's now a writer and producer on the TV show it inspired), and Burns, a former cop and current public schoolteacher, spent 1993 tracking the hard lives of a handful of Baltimore's estimated 50,000 drug abusers. They are doomed characters like Dink-Dink, a 13-year-old sociopath who shoots people for fun, and Gary, an enterprising former real-estate investor reduced by an unforgiving habit to stealing copper pipes that he can turn into cash for drugs.
What Simon and Burns call their "stand-around-and-watch" methodology helped the duo gain the trust of their subjects, which enabled them to create a raw, intimate depiction of lives horribly wasted, of poignant stabs at dignity amid the devastation, and of good people inexorably destroyed by a powerful addictive impulse that has become, the authors suggest, "a religion for the American underclass." (Broadway, $27.50)
by Peter D. Kramer
Following his insightful 1993 bestseller
Listening to Prozac
, philosopher and psychiatrist Peter Kramer ponders the age-old issue of breaking up. This isn't for quick-fix seekers and self-help addicts. Kramer admits early on that while he and other therapists are often asked for advice, "we do not always know what is best for the stranger before us." That still leaves him lots of brooding room. He creates a vivid gallery of fictional couples—such as poised, confident Bianca and her seemingly mismatched brute of a boyfriend, Hank; or Guy, an academic who's wary of commitment and reluctant to move with the beautiful but nonintellectual Lena to a new job and city. There are no easy answers, and Kramer alternates his case histories with chapters on modern psychiatry, using such diverse sources as Sigmund Freud, Ann Landers and Ralph Waldo Emerson. Probing and persuasive, Kramer gets you thinking in new ways about the eternal interplay of autonomy and connection. (Scribner, $25)
by Sujata Massey
Page-Turner of the Week
IN HER FIRST NOVEL, FORMER JOURNALIST
Massey offers a sprightly, engaging tale by setting a classic English-style whodunit in contemporary Japan. After the coldly beautiful Setsuko Nakamura is murdered in a vacation inn, California-raised Japanese-American teacher Rei Shimura is drawn to investigate the death. Among the unusual cast of suspects: Hugh Glendinning, a Scottish solicitor who is currently working for a Japanese electronics company. Rei is no prim Miss Marple. This young, hip, sake-sipping sleuth leads a reader into a Tokyo that doesn't make the guidebooks. She tells you where to get cold rice balls for breakfast when you're on a tight budget and what to wear to a Buddhist wake in the upscale suburbs. Sly, sexy and deftly done,
Wife
is one to bring home. (HarperPaperbacks, $5.99)
>Jacki Lyden
HOMAGE TO A QUEEN
GROWING UP ON LUSH FARMLAND IN THE
Wisconsin town she calls Menomenee, National Public Radio correspondent Jacki Lyden, 43, remembers being charmed by the irrepressibly creative spirit of her mother, Dolores. What Lyden did not know, until she was 12, was that her mother was manic depressive. One autumn day, Jacki was simply told that her mother had had a nervous breakdown and was in the hospital. Lyden's reaction was one of shock. "I had no idea what that even meant," she recalls. "I imagined all sorts of things."
In the heartbreaking
Daughter of the Queen of Sheba
(Houghton Mifflin)—a title taken from one of her mother's imaginary identities—Lyden recounts the family's struggle to come to terms with Dolores's disintegration, which required periodic hospitalizations over two decades. In spite of the burdens imposed, Lyden also recognizes the uplifting aspects of having Dolores (twice divorced and stable now for 10 years thanks to lithium) as a mother. "Never did she say, 'You can't achieve whatever you want,' " says Lyden—and Jacki and her sisters took their cue. Sarah, 39, is a lawyer in Denver, and Kate, 42, is an artist back in "Menomenee," while Jacki has traveled the world as a journalist, recently covering the presidential elections in Iran. "I don't know anybody else in my community who has had a life even close to mine," she says. "I attribute a good chunk of that to my mother's fantasy life."
Contributors:
Cynthia Sanz,
Jill Smolowe,
Thomas Field-Meyer,
Michael Neill,
Kyle Smith,
Michelle Green,
Alex Tresniowski,
Paula Chin,
J.D. Reed,
Lan N. Nguyen.
by James Patterson
Advertisement
Today's Photos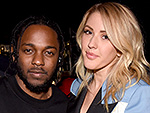 Treat Yourself! 4 Preview Issues
The most buzzed about stars this minute!