People Top 5
LAST UPDATE: Tuesday February 10, 2015 01:10PM EST
PEOPLE Top 5 are the most-viewed stories on the site over the past three days, updated every 60 minutes
Belle on the Ball
After a Year of Spills, Skater Michelle Kwan Turns Growing Pains into Glowing Reviews
That she did—by shutting down her brain. "I was thinking too much," she explained, "and not letting my body do it." Once her instincts took over, Kwan was magnificent, performing two flawless routines and skating away with a first-place finish. The victory over runner-up and archrival Lipinski, 15, got Kwan off to a rousing start in her dream quest, for a gold medal at the 1998 Winter Olympics in Nagano, Japan, in February. The win also put to rest any notion that physical changes and mental pressures had left her burned out—at the tender age of 17. "Well," said a jubilant Kwan after her victory, "I came out of the coma everyone was saying I was in."
Judging by her relaxed and confident routines in Detroit, Kwan is indeed in peak form. "Michelle really grew up last year," says ABC skating analyst Dick Button. "Everyone has a period when they fall on their face, but she had the ability and intelligence to make it work out." Gone was the nervousness that suddenly threatened to drop her from skating's elite. "I'm skating better than anytime in my whole career," says Kwan. "And it all comes down to what I appreciated at the beginning—the joy of skating."
It's a joy that Kwan first felt when she followed her hockey-playing older brother Ron to a skating rink at age 5. Her Hong Kong-raised parents, Dan, 49, now a Pacific Bell manager, and Estella, 47, a former nurse, scrimped and saved and even sold their home in Rancho Palos Verdes, Calif., so Kwan and her older sister Karen, 19, could skate competitively. Her parents' sacrifices paid off when Kwan took first place at the national championships in 1996. Kwan, then 15, also won the world championship that year—at the time, the youngest American skater ever to do so—and seemed poised for a long run as her sport's brightest star.
But just as quickly as she rose to the top, Kwan saw her competitive edge slip away following a series of psychological shocks. In June 1996, an older friend, skating-tour stage manager Harris Collins, died of a heart attack. That fall, Karen, herself a top-ranked skater and Michelle's lifelong training partner, moved from their home in Lake Arrowhead, Calif., to attend Boston University. Suddenly, Kwan was feeling lonely and depressed. "Last year was a rough road," she says. "Really stressful."
Kwan also blossomed from the skinny girl who won the nationals into a shapely 5'2", 105-lb. woman. "Michelle's body changed tremendously last year," says her coach, Frank Carroll. "There was a feeling of uncertainty. She was definitely off and uncomfortable." Her practices "weren't going well," says Karen. "Growing makes it harder to pull off a clean program. For two seasons Michelle was perfect, but she's not a robot."
When the nationals rolled around again in February 1997, "I was doubting myself and thinking negatively," Kwan recalls. After falling three times in her final routine—a first for her—and losing her title to Lipinski, Kwan skated off the ice and had a good cry with her father, who asked, "What did you learn from this?" Says Kwan: "I realized I didn't love skating anymore. All the things I used to love—the competitions, the practices—I hated."
The loss led her to some serious introspection, and a discovery: "I did love skating," she says. Kwan lost again to Lipinski a month later at the world championships in Switzerland, but it was during that event that she learned her friend and fellow skater Scott Hamilton had testicular cancer. "It made me realize that life on earth is so short," says Kwan. "I finally understood why I was in the sport, and that was to skate and enjoy myself."
Kwan then dealt with her changing body and sudden awkwardness by adjusting her eating habits. "Sometimes I wish I were 10 again and could have McDonald's for breakfast, lunch and dinner," she says. "But now I'm low-oil, low-fat, no fries." She's also ready for Lipinski, whom she'll face twice more before Nagano. "Tara is miniature," she says. "I admire her. We both want to skate well—and win the gold."
Away from the rigors of the rink, Kwan lives with her parents in Lake Arrowhead, where three hours of daily practice and several hours of homework and private tutoring leave little time for a social life. "I don't date," Kwan says. "But if
Leonardo DiCaprio
is free...." And while she earns about $1 million a year from touring and competitions (she also just published an autobiography, Heart of a Champion), at this point the only gold she cares about is Olympic. "I've been waiting for this year a long time," she says. "It could be the best time in my life." Could be? "I know," she says, "it's going to be good."
ALEX TRESNIOWSKI
LORENZO BENET in Lake Arrowhead and KELLY WILLIAMS in Detroit
Contributors:
Lorenzo Benet,
Kelly Williams.
MICHELLE KWAN IS DOWN again, this time after a botched double axel. But it could be worse: Her tumble comes during warm-ups for the season's first big figure-skating event, the Skate America International '97 tournament in Detroit on Oct. 25, and not in the competition itself. Still, the fall brings back memories of that dreadful night last February when Kwan went sprawling three times and lost her national championship to tiny Tara Lipinski. Would this evening's routine turn into another nightmare on ice? "After I messed up that double axel, I was like, 'Okay something's going on,' " said Kwan of her fall in practice. " 'And I have to fix it right now.' "
Advertisement
Today's Photos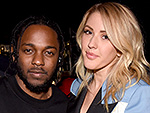 Treat Yourself! 4 Preview Issues
The most buzzed about stars this minute!