People Top 5
LAST UPDATE: Tuesday February 10, 2015 01:10PM EST
PEOPLE Top 5 are the most-viewed stories on the site over the past three days, updated every 60 minutes
Mo's Big Moment
A No-Nonsense British Pol Tries to Bring Peace to Northern Ireland
Mo's Bad Hair Day had to do with more than just the London weather. For weeks the 48-year-old Londoner had endured personal attacks in the British press for everything from her sudden weight gain (from 168 to 196 pounds in three months) to her new hairstyle (from shoulder-length to a sporty bob). But Mowlam silenced most of her critics in April, when she announced she'd undergone treatment for a non-malignant brain tumor, including radiation therapy that caused baldness and steroids that filled out her figure.
Since then she has won mainly praise in the press for jump-starting Britain's effort to bring peace to Northern Ireland, home since 1968 to bitter sectarian violence between its Protestant majority and Catholic minority. Mowlam was instrumental in brokering the first meeting in 76 years between a British prime minister, Labour's Tony Blair, and a leader of Sinn Fein, the political wing of the outlawed Irish Republican Army, in Belfast on Oct. 13.
"We have never said that moving forward the peace process would be easy," says Blair. "But nobody who has seen the energy and commitment that Mo Mowlam brings to our difficult task...can doubt her will to succeed."
Mowlam, daughter of retired Watford telephone operator Bettina Mowlam, 78, and postal worker Frank Mowlam, an alcoholic who died in 1980, attributes her success at diplomacy to growing up lower middle-class—and well aware of it—in a notoriously class-conscious society. "I was a bit of a chameleon. Even my accent is neutral," she says. Yet her choice of words often isn't: Mowlam is famous for earthy language and unapologetic candor. She freely admits that, during college at the University of Durham, where Mowlam graduated with a degree in anthropology in 1970, she smoked—and inhaled—marijuana in her dorm room decorated with photos of Jimi Hendrix. "Yep, the usual stuff," she says. "I didn't know I was going to be a cabinet minister when I was 21."
Mowlam had, however, already fallen in love with politics. After completing a political science doctorate at the University of Iowa—"Lovely people," she recalls. "Americans know how to have fun"—she returned to England in 1979 and began work as a researcher for a prominent leftist member of Parliament. In 1987, she ran successfully for Parliament herself, representing the Yorkshire steel town of Redcar. It was around that time that she met her future husband, a then-married merchant banker and father of two named Jon Norton. They were married in 1995, after Norton, now 43, and his first wife divorced. According to Mowlam's friend Housing Minister Hilary Armstrong, Mowlam had to be talked into having a wedding party. "And," says Armstrong, "I persuaded her to buy a new suit."
As a reward for Mowlam's party loyalty, Prime Minister Blair gave her the Northern Ireland assignment—one of his cabinet's most challenging posts. "I'm not dewy-eyed about this, [but] I am determined to get some momentum into this peace process," says Mowlam, now physically on the mend. She hopes all-party talks will result in a peace agreement for voters to ratify in 1998—a goal that, despite many doubters, doesn't faze at least one of her constituents. "We call her Mighty Mo," says Redcar city councillor Vilma Collins. "She gets things done."
PATRICK ROGERS
NINA BIDDLE in London
Contributors:
Nina Biddle.
MARJORIE "MO" MOWLAM CLEARLY enjoys her reputation as one of Britain's least conventional politicians, but even diehard supporters were surprised the day she flipped her wig. Mowlam—a member of the Labour government voted in by Britons last May 1—was meeting with American reporters in London later that month before her first official trip to Washington when she became visibly hot under the collar. Suddenly Her Majesty's Government's Secretary of State for Northern Ireland plucked off the wig she was wearing and tossed it on the table. "I've had enough of it today," she declared. "I'm in a mood!"
Advertisement
Today's Photos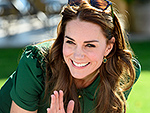 Treat Yourself! 4 Preview Issues
The most buzzed about stars this minute!