People Top 5
LAST UPDATE: Tuesday February 10, 2015 01:10PM EST
PEOPLE Top 5 are the most-viewed stories on the site over the past three days, updated every 60 minutes
Picks and Pans Main: Tube
Talking With...
B-
The first 27 minutes of this Hallmark Hall of Fame entry are like a well-wrought short story—touching, slightly mysterious, gently humorous. In 1945 a single woman (Bernadette Peters) takes her 10-year-old son (Frankie Muniz) on an unexplained bus trip. When the bus reaches its terminus, a small Georgia town, the boy wakes up to find his mother gone (the victim, unbeknownst to him, of foul play). Recalling that she shushed him right before he fell asleep, he keeps silent when the depot manager (Tom Skerritt) and the short-order cook (Judith Ivey) try talking to him. The locals jump to the conclusion that the boy is a deaf-mute, and Skerritt—a kind, lonely widower—slips into the role of his unofficial guardian.
After a commercial break, the music gets bouncier and the film changes its tune, becoming a rather forced comedy of Southern eccentricity in the 1960s. The adult protagonist (Matthew Modine)—still living in the station and still (incredibly) feigning an inability to hear or speak—is drawn into the doings of a minister (Jerry O'Connell) campaigning against evil rock and roll, a schemer (Jake Weber) looting the church treasury, and a black junkman (James Earl Jones) who conceals his wealth and business acumen from the white townsfolk. Jones's character is worth a film in himself, but we miss that sweet kid we met on the bus.
PBS (Sun.-Tues., Nov. 23-25, 9 p.m. ET)
A-
If you're reluctant to devote six hours to a documentary on the American Revolution, remember it was only recently that PBS asked you to spend four hours watching Ken Burns's film on Lewis and Clark's 2½-year exploration of the American West. Since Liberty! covers a 26-year period (1763-89) in only 50 percent more time, it figures to be comparatively action packed.
Luckily, Liberty! has a lot more than math on its side. Producers-directors Muffle Meyer and Ellen Hovde take a serious but entertaining approach, supplementing archival visuals and scholarly talking heads (our favorites: Brown University's Gordon S. Wood and MIT's Pauline Maier) with costumed actors speaking the actual words of historical figures directly to the camera. Documentary purists may deplore this device as gimmickry, but when we listen to Philip Bosco's charming, wily Benjamin Franklin or Donna Murphy's passionate, dead-honest Abigail Adams, the early patriots and their long-shot cause come vividly to life. Although some of the actors tend to caricature representatives of the Empire, British historians are given adequate opportunity to recount events from the Mother Country's point of view. Edward Herrmann's narration, written by Ronald Blumer, guides us smoothly through the story. Forrest Sawyer's introductions at the top of each hour are superfluous.
The Learning Channel (Mon., Nov. 24, 10 p.m. ET)
B
George III can't catch a break. In 1783 he went down in history as the English king who lost the American colonies. In 1992, according to this documentary, a portrait of His Majesty was the only painting destroyed in a fire that severely damaged Windsor Castle. What's truly remarkable, though, is that so many of the castle's treasures were rescued, and a $60 million restoration project was completed in time for this month's celebration of Queen Elizabeth and Prince Philip's 50th wedding anniversary. Produced by Prince Edward, this dry but worthwhile film includes interviews with Prince Philip and Prince Charles. But the real stars are the loyal subjects who labored to get the devastated castle back in shape. "After all," says a commoner in a hard hat, "it belongs to all of us, you know?"
PBS (Wed., Nov. 26, 8 p.m. ET)
A
From its first image (Gus Visser gamely singing a duet with a duck) to its last (the Nicholas Brothers dance team joyously kicking up their heels), this documentary is pure delight. Narrated by Ben Vereen and evocatively written by Greg Palmer, Vaudeville takes us back to that halcyon period between the 1880s and 1930s when there were live variety shows in theaters across America. And we do mean variety shows: singers and dancers and comedians, sure, but also prestidigitators, plate spinners, innumerable ukulele players and animal acts of all species. George Burns was a vaudevillian; so was Hadji Ali, the great regurgitator. With its affordable tickets, amateur nights and common-man appeal, vaudeville was the prime entertainment medium for our nation of immigrants until radio and the movies came along to divert the masses. The documentary doesn't ignore the downside of that old-time show business, particularly racial restrictions and stereotyping. But as Studs Terkel proves with his rapturous recollection of the performers at Chicago's old Palace Theatre ("He was singing to me...He was making cracks to me..."), even realists wax nostalgic when they hear the magic word "vaudeville."
>Ekaterina Gordeeva
DRAMATIC TURNS
A FIGURE SKATER IS A SORT OF ACTRESS, Ekaterina Gordeeva admits. But the two-time Olympic gold medalist still felt wobbly shooting her dramatic debut as a young woman who rediscovers her love for the ice with the help of a magical snowman in Snowden on Ice, an hour-long CBS special airing Nov. 28. "When you're skating, you feel more comfortable because you've been trained for a competition," says the 26-year-old in Russian-accented English. "But to memorize lines, it's difficult!"
In fact, Gordeeva glides through the special, which has more double axels than dialogue. "Katia does a wonderful job," says Scott Hamilton, who, along with Kurt Browning, is featured in Snowden. The skaters have been close to Gordeeva since her partner and husband, Sergei Grinkov, died of a heart attack at 28 in '95. With such friends in the cast, says Gordeeva, "you feel you're in the right place."
Even better, Snowden gave her the chance to work—-and skate—with her daughter Daria, 5. "I think she likes skating," says Gordeeva, who lives with Daria in Simsbury, Conn., "but her mood changes. Some days she wants to swim." The two will team up again for an as-yet-unscheduled TV docudrama based on Gordeeva's bestselling 1996 autobiography, My Sergei. The film will include a lot of archival footage and "a little acting," says Gordeeva. "But I'm going to stick to skating."
Contributors:
Monica Rizzo.
CBS (Sun., Nov. 23, 9 p.m. ET)
Advertisement
Today's Photos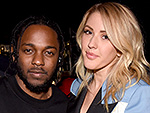 Treat Yourself! 4 Preview Issues
The most buzzed about stars this minute!