People Top 5
LAST UPDATE: Tuesday February 10, 2015 01:10PM EST
PEOPLE Top 5 are the most-viewed stories on the site over the past three days, updated every 60 minutes
Picks and Pans Main: Screen
Spotlight On...
Why is it that the best roles for women in movies lately are all in cartoons? Take the title role in Anastasia, the enjoyable, first full-length animated feature from 20th Century Fox. This Anastasia is honorable, feisty and brave, sings and dances, outwits one of history's nastiest villains, reduces the hero to making goo-goo eyes, boasts a waist as slender as a vanilla bean and looks absolutely fabulous in Chanel. What wouldn't Jodie Foster and Michelle Pfeiffer do for such a part?
Anastasia spins an improbable, sugarcoated tale of what might have happened to the youngest daughter of Czar Nicholas if she had escaped after her pop was overthrown by the Bolsheviks and the royal family killed in 1918. Neither the Bolsheviks nor the Communists are mentioned here, of course; too complicated and confusing for the youngsters who are the movie's target audience. Instead, the sole bad guy is gonzo holy man Rasputin, who puts a deadly curse on the entire Romanov clan and then, flash forward to 1926, runs around as a decrepit corpse laying traps for the now 18-year-old Anastasia (spunkily voiced by Meg Ryan, with Liz Callaway doing the singing) as she travels from St. Petersburg to Paris to reunite with her grandmother.
The movie is Fox's promising attempt to mine a share of Disney's animation gold (it's no coincidence that Disney is rereleasing 1989's The Little Mermaid now). But the differences between the two studios' approaches are readily apparent: Anastasia is more lushly romantic than Disney's efforts, the music more straightforwardly schmaltzy (with Broadway-esque songs by lyricist Lynn Ahrens and composer Stephen Flaherty, who did the stage musical Once On This Island), and there are blessedly fewer cute animals and gargoyles cracking wise. Disney, however, clearly has Fox beat when it comes to putting expressive faces on characters and syncing lip movements to dialogue. (G)
Richard Gere,
Bruce Willis
, Diane Venora, Sidney Poitier
The Jackal is an effective, proficient thriller that moves fast, works hard at character building and features solid performances from a big-name cast. All of which is to the good. But none of which kept at bay concurring chuckles from the audience at the screening I attended when, late in the movie, a character moans, "Is this ever going to end?"
How come so many big studio movies seem 20 minutes too long these days? Maybe Hollywood wants to make sure audiences feel they are getting their popcorn's worth of heavy guns and chase scenes. There are plenty of both in Jackal, all showcased with skill by director Michael Caton-Jones (Rob Roy), but there just aren't that many ways to freshen up yet another chase through the subways.
Although relying on the basic premise of 1973's The Day of the Jackal (which was based on a Frederick Forsyth novel), this new movie updates and relocates the story from Europe to the U.S. This time round, the professional assassin known as The Jackal (Willis) plans to knock off a U.S. government bigwig on behalf of a Russian mobster. Trying to catch him before it's too late are Gere, Poitier and Venora as, respectively, a former IRA gunrunner nursing a grudge, an FBI man and a Russian army officer.
Willis, showing more restraint than usual, is icily effective as the villain, while Gere turns his habitual cockiness to his character's advantage here. It is Venora, however, who creates the movie's most vivid role. Too bad her character—don't read any further if you don't want to know the ending—won't be around for the sequel. (R)
Bill Murray, Joanne Whalley
Bill Murray makes the call himself on this movie. Asked by a female character whether she looks silly in an outfit, he replies, "It's good silly."
Good silly, indeed. That is the perfect description of The Man Who Knew Too Little, a cute wet puppy of a picture that pokes fun at all those movies about James Bond and other suave spy guys. Murray plays a guileless video store clerk from Des Moines who, while visiting London, winds up in the middle of an international terrorism plot. He, however, thinks that the tough-talking dame (Whalley), men with guns and syringe-wielding Russians are actors and just part of a night of interactive theater that he signed up for. Blissfully unaware that the bullets or corpses are real, he continues to playact and bumbles his way into heroism.
How amused one is by all of this will depend entirely on whether one readily sparks to Murray's arch humor and mugging. The Man is very much The Bill Murray Show, though Whalley, looking like a younger, vest pocket version of Joan Collins, adds spice to the shenanigans. (PG)
Matt Day, Frances O'Connor
Kiss or Kill is the apt title of a well-constructed murder mystery from Australia. Before this spiky little movie is over, its attractive, talented leads (Day and O'Connor) will do both. Playing a couple of grifters on the run after one of their marks dies accidentally, the duo drive across the outback pursued by detectives and an ex-pro athlete who is after an incriminating videotape he thinks they have. As the corpses pile up, so do the couple's questions and doubts about each other.
Kiss or Kill harks back to both Bonnie and Clyde and Badlands, but writer-director Bill Bennett (taking a big step forward from the whiney Two If By Sea) has made a film that's strikingly his own. (R)
>Rowan Atkinson
BEAN THERE, DONE THAT
BRITISH COMEDIAN ROWAN ATKINSON says there is one bit in his new movie, Bean, that test audiences in America didn't find funny. It's the one in which scheming art-museum staffers debate the merchandising prospects of the painting known as Whistler's Mother, the famous 1872 canvas by James Whistler. "Americans don't quite see the joke of why you shouldn't make a beer mug or a plastic whistle from a painting," deadpans Atkinson, best known in the U.S. for his role as the stammering chaplain in 1994's Four Weddings and a Funeral and his Black Adder TV series. "British audiences enjoy the satirical angle of that scene more."
Otherwise, Atkinson, 42, suspects both countries laugh alike. But just to make sure, he and Bean cowriter and executive producer Richard Curtis airlifted the movie's title character, a pasty-faced klutz who unwittingly terrorizes bystanders with his farcical mishaps, across the Atlantic from the "drizzly, gray" London of the English TV series, which originally ran from 1989 to 1991, to get him "blinking in the California sunshine.". An Oxford-educated electrical engineer who created Bean with college pal Curtis in 1979 for a comedy festival, Atkinson considered the change of venue "inspiring."
The Londoner, who was joined in L.A. during the movie's shoot by his wife, makeup artist Sunetra Sastry, and their two young children, had no trouble with one aspect of California culture: cars. Atkinson races them as a hobby and hopes to spend the next year doing so. "I'm good at taking time off," he says. "I don't feel the need to work to be satisfied."
Contributors:
Bryan Alexander.
Voices of Meg Ryan, John Cusack, Christopher Lloyd, Angela Lansbury
Advertisement
Today's Photos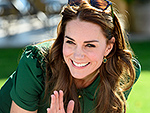 Treat Yourself! 4 Preview Issues
The most buzzed about stars this minute!